What is the best Turkey VPN? Internet censorship, as well as surveillance, is rife in Turkey. Recently, the Turkish government has blocked Google Drive, GitHub, Dropbox, as well as Microsoft's OneDrive. Social websites like Facebook and Twitter are also periodically banned. In total, Engelliweb.com states that access to over 114,000 sites is blocked. That is why the popularity of VPN as a tool to bypass government censorship has increased dramatically in Turkey over the past few years. In this article, I will take a look at the best VPN providers you can use in Turkey. You can also find instructions on how to setup VPN to access banned websites all over the world.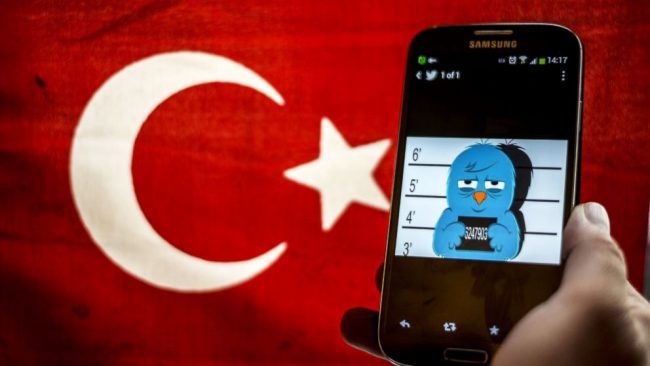 Turkey – A History of Banned Websites
As already mentioned, this is not the first time the Turkish government has blocked access to certain sites. In fact, media freedom has always been a controversial topic. Youtube, for instance, was banned back in 2017 while certain sites were also blocked on Google a year later. Here's a list of the most popular websites banned in Turkey over the years.
Best Turkey VPN in 2023 – Bypass Internet Censorship
VPN stands for a virtual private network. When you use VPN, all your Internet traffic is securely encrypted and sent via a private tunnel. Neither the government nor your ISP can spy on the traffic that is passing through that tunnel. In other words, you can browse the web anonymously. Additionally, you can access both locally banned websites as well geo-restricted streaming channels like CNN, Sky News, or BBC iPlayer with VPN.
The best VPN is one that does not keep any logs of your browsing activity. You should also consider the number of VPN servers your VPN service has to offer and their speed. Another aspect is customer support. Only use a VPN provider that offers 24/7 support. Finally, make sure that whichever VPN you are using offers at least a 30-day refund period.
On a recent visit to Turkey, I tested various VPN providers to see which one would give the best results. While most of the VPN providers I used allowed me to access Youtube, Facebook, and other banned sites, ExpressVPN impressed me the most. They certainly have some of the fastest VPN servers around. In general, you can use any of the VPN services listed below to access blocked sites in Turkey.
How to Setup VPN to Unblock Banned Websites in Turkey? Step-by-Step Guide
Setting up a VPN connection to access blocked sites such as Facebook, Youtube, Twitter, or Google in Turkey is not as difficult as you might think. Once you follow the instructions below, you will also have access to geo-blocked channels from the USA, UK, Australia, Germany, or France.
First of all, sign up with one of the VPN providers in the table above.
Download and install the VPN app on your PC, Mac, iPhone, iPad, or Android.
Launch the application and sign in using your VPN credentials.
Connect to a VPN server in USA, UK, or Australia. If you are not that interested in geo-restricted channels like Hulu, HBO GO, Netflix, or Sky Go, use a VPN server in a region close to Turkey for faster speeds.
Now that you have established a VPN connection, you can access any blocked website you want in Turkey.
Best Turkey VPN for 2023 -How to Access Banned Websites
It is worth noting that Internet censorship has become common practice all over the world, and not just in Turkey. That is why it has become necessary to get free unrestricted access to the Internet. VPN is the best tool you can use to unblock banned sites in Turkey or elsewhere.