Accessing blocked websites from your Mac might prove to be a very difficult exercise especially if the sites being blocked are restricted by a local government, or are censored through the use of content filtering software. Nonetheless, there are still a number of methods that you could rely on to establish access to such blocked sites through your Mac, and this help guide will be discussing some of the many methods that you could turn to in order to do so.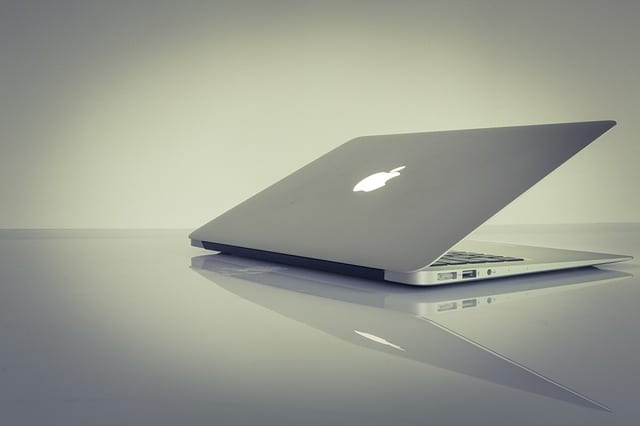 How To Access Blocked Websites
Before we begin, it's kind of important for us to mention that some of these methods may not work for heavily censored countries such as Mainland China. This is because of their highly advanced blocking mechanisms that require a lot of technical prowess to work around. Another issue we ought to bring to light is the fact that there is a possibility of a user receiving notice from the relevant authorities due to the use of the methods described in this guide, so we advise all of our readers to proceed with caution.
Use a Credible VPN 
VPNs are essentially the next step in security and anonymity up from the Tor browser and Webs proxy since they offer encryption and various forms of added functionality. A VPN is the safest bet for users who want to ensure their connection is ultra secure especially when conducting online bank transactions, or communicating some very sensitive information. Using a VPN service on your Mac guarantees you protection from any major threats that you may otherwise be exposed to online, such as online fraud, identity theft and spamming.
Choosing the right VPN provider is essential to maintaining complete security when online, and to ensure that you only consider providers that offer the best in service, we've shortlisted three top-notch VPN companies that we're sure are among the best in the market:
ExpressVPN

: This provider allows you to connect to servers based in more than 34 countries, and has software that will allow for seamless integration between your iPhone, iPad or Mac. There's no limit on server switches or bandwidth, and they also have a strictly enforced no-logging policy. Customer service is excellent and available 24/7, and their money-back guarantee period goes for 30 days.

NordVPN

: With over 2000 servers in 60 countries, NordVPN offers the best in class tools that'll allow you to enjoy the full benefits of subscribing to a top-tier VPN service. Features such as double VPN where your traffic gets transmitted through two separate servers and support for up to 5 simultaneous connections offer real value for your money. Also included is an automatic kill switch and DNS leak protection. Once you get in touch with customer service, they'll let you try out the service for three days, free of charge.
How to Unblock Websites on Mac with VPN
First, you have to sign up with a VPN service provider such as ExpressVPN.
Next, download and install the VPN app on your Mac.
Launch the VPN app and sign in.
Now connect to a VPN server. In case the website you wish to unblock is only available in certain regions, make sure that the VPN server you choose belongs to that region as well i.e. to unbock and American website, connect to a US VPN server.
Once the VPN connection is established, you will be able to access any website you want, anywhere you want.
Using Tor 
Tor (The Onion Router) is one efficient way to access blocked websites through your Mac since it makes it possible for you to go about your business while having hidden your IP. With your IP hidden, it becomes difficult for any site you're hoping to access to determine where you're browsing from, and as a result, you'll have obtained access.
Tor is an open source network that was designed by the US military to act as a completely anonymous way of surfing the Internet. This is done by transmitting your traffic through many computers (nodes)  that are also using Tor, and in doing so, your trail gets covered up, making it difficult for anyone to identify your actual location. Being part of this network also means that your Mac will also be one of the many nodes through which other Tor users direct their traffic through. Using Tor is effective in that your ISP remains in the dark about what sites you're visiting, but you should also know that there are a bunch of websites that block out Tor traffic. This only happens with a very small number of websites, so it shouldn't be something to worry about.
Using Online Proxy
As one of the easiest ways to gain access to blocked websites, using webs proxies is an awfully reliable method especially if you don't consider yourself a technical person. Web proxies grant you access to other websites by allowing you to type in a URL and access it through that proxy. It's that simple. They act as go-betweens between your Mac and the website you'd like to access, and they're a great solution for anyone looking for anonymity online.
There are plenty of proxies available online, and they consist of both free and paid for versions. The free versions come with a lot of pop-ups and unwanted advertising, and this might prove to be cumbersome to a number of users.
In terms of best Smart DNS proxy, you can sign up with, give Unlocator a try. They offer a free 7-day trial and allow users to unblock over 220 streaming channels from around the world.
How To Access Blocked Websites On Mac – Wrap Up
If you're planning to travel to a heavily censored country, or spend most of your time browsing in a restricted environment, then as of now you should consider yourself well equipped with knowledge on what you need to do to access blocked websites. If you have any comment or question you'd like to put to us, just leave them in the comment section below and we'll be sure to respond.