How to Watch Ballon d'Or 2019 Live Online?
|
It's Cristiano Ronaldo vs Lionel Messi again. Which football player will be crowned as the best in the world? On Monday, December 2nd, 2019, we will find out. France Football magazine will award the Ballon d'Or to the world's best football player at the Théâtre du Châtelet, Paris, France. If you live in France, you can watch the whole event live on the L'Equipe website. Unfortunately, for football fans living in the UK, Australia, the USA, India, and the rest of the world, L'Equipe is geo-blocked abroad. But it doesn't stop here, I have a way around it. Here's how you can watch the 2019 Ballon d'Or live anywhere.
The 64th Annual Ceremony – Streaming Live On!
So far, L'Equipe's website is the only confirmed streaming service that's broadcasting the event. However, it's rumored that in the United States you'll be able to watch the 2019 ceremony on beIN Sports.
On the other hand, fans in the UK may be able to watch it on Sky Sports as it hosted last year's event, but nothing is for sure. So, in other words, L'Equipe might be your only option.
Now, here's where it gets tricky. The channel is geo-restricted to French residents only. Anyone living abroad won't be able to access its content. When I was trying to stream videos on the website, I got blocked instantly. Here's the geo-error message I got when I tried to watch the 2019 Ballon d'Or trailer:
"Video geo-restricted by the owner."
Almost every streaming channel around the world applies geo-blocks. It looks up your IP address to determine your location. If you're not within its area of coverage, well, this happens. But it doesn't have to stay that way. In the next part, you'll find out everything you need to know in order to unblock the channel outside France and stream the 2019 Ballon d'Or live. 
Ballon d'Or – Live Around the Globe
To bypass geographic restrictions imposed on various sites online, you have to use a VPN. VPN stands for a virtual private network. It basically is an online tool aimed at keeping all your private data safe.
By connecting to a VPN server, you can encrypt all of your Internet traffic. Thus, keeping it away from potentially prying eyes. But that's not the only benefit you get out of using a VPN.
While your data is rerouted to a server in a specific country, your online location is altered as well. Consequently, the VPN will assign you a new IP address valid in the country where the server is based.
If it's in France, you'll take on a French IP address. As a result, you'll be able to stream L'Equipe and dozens of other French-based streaming services.
Go to ExpressVPN and create your VPN account.
Then, download and install the VPN application to your device.
Launch the app and sign in using the VPN account you have just created.
From within the app, connect to a French VPN server.
Finally, head over to the L'Equipe website and stream the Ballon D'Or 2019 live online.
Given that ExpressVPN offers a 30-day money-back guarantee, there is no risk involved in signing up with them. However, if you do wish to use a different VPN service to stream the Ballon d'Or 2019 Ceremony live online, take a look at the list below.
The 2019 Ballon D'or – Gossip Time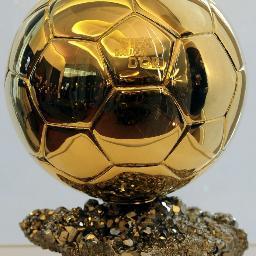 This year's Ballon D'or is somehow very interesting. You know that both Messi and Ronaldo have won five awards, which makes puts them on top of the list.
Last year, there was a new player in town who snatched the prize from the legends' grasps. We're talking about Luka Modric. However, he did not even make it among the nominees this time around.
Which brings us to the rumors of this year's ceremony. It has been stated that the Ballon D'or winner has already been announced.
According to Mundo Deportivo, a team from France Football traveled all the way to Barcelona to inform the winner of his victory. Hmm, Barcelona! Who could it be?
Yeah, none other than Leonel Messi. The team met the Argentinian talisman for an interview and to take cover photos, which will appear in France Football's print magazine on the day after the official announcement.
If the rumors are true, this will make it his record-breaking sixth Ballon d'Or. Sorry, Christiano, we all know you have your eyes set on the prize.
The Ballon D'or Gala is set to take place on December 2nd, 2019 in France. Let's wait until then to find out whether the news is true or not. As for now, you can find more info about the 64th annual ceremony below.
Men's Shortlist
On November 6th, 2019, the nominees for the ceremony were announced. Here's how it looks like:
Virgil van Dijk (Liverpool/Netherlands)
Bernardo Silva (Man City/Portugal)
Heung-min Son (Tottenham/South Korea)
Robert Lewandowski (Bayern Munich/Poland)
Roberto Firmino (Liverpool/Brazil)
Cristiano Ronaldo (Juventus/Portugal)
Alisson Becker (Liverpool/Brazil)
Matthijs de Ligt (Ajax/Juventus/Netherlands)
Karim Benzema (Real Madrid)
Georginio Wijnaldum (Liverpool/Netherlands)
Kylian Mbappé (PSG/France)
Trent Alexander-Arnold (Liverpool/England)
Donny van de Beek (Ajax/Netherlands)
Pierre-Emerick Aubameyang (Arsenal/Gabon)
Marc-André ter Stegen (Barcelona/Germany)
Sadio Mané (Liverpool/Senegal)
Sergio Agüero (Man City/Argentina)
Frenkie de Jong (Ajax/Barcelona/Netherlands)
Hugo Lloris (Tottenham/France)
Dusan Tadic (Ajax/Serbia)
Lionel Messi (Barcelona/Argentina)
Riyad Mahrez (Man City/Algeria)
Kevin De Bruyne (Man City/Belgium)
Kalidou Koulibaly (Napoli/Senegal)
Antoine Griezmann (Atlético Madrid/Barcelona/France)
Mohamed Salah (Liverpool/Egypt)
Eden Hazard (Chelsea/Real Madrid/Belgium)
Marquinhos (PSG/Brazil)
Raheem Sterling (Man City/England)
João Félix (Benfica/Atlético Madrid/Portugal)
Ballon d'Or Féminin
The men aren't the only ones to get an award. Female players have been dominating the soccer field for quite some time now. Therefore, they deserve the appreciation they're getting during the ceremony. So, when we speak of the lasses, these are the nominees:
Kosovare Asllani (CD Tacon/Sweden)
Ada Hegerberg (Lyon/Norway)
Tobin Heath (Portland Thorns/USA)
Sofia Jakobsson (CD Tacion/Sweden)
Rose Lavelle (Washington Spirit/USA)
Marta (Orlando Pride/Brazil)
Lieke Martens (Barcelona/Netherlands)
Megan Rapinoe (Reign FC/USA)
Wendie Renard (Lyon/France)
Sari van Veenendaal (Atlético Madrid/Netherlands)
Sarah Bouhaddi (Lyon/France)
Lucy Bronze (Lyon/England)
Nilla Fischer (Linköpings/Sweden)
Pernille Harder (VfL Wolfsburg/Denmark)
Amandine Henry (Lyon/France)
Sam Kerr (Chicago Red Stars/Australia)
Dzsenifer Marozsan (Lyon/Germany)
Viviane Miedema (Arsenal/Netherlands)
Alex Morgan (Orlando Pride/USA)
Ellen White (Manchester City/England)
The Final Two Awards
We have two other awards during the Ceremony. There's the Yashin Trophy, which will honor the best goalkeeper and it will be named after the Soviet international, Lev Yashin, who was the only goalkeeper to win the Ballon d'Or.
On the other hand, you have the Kopa Trophy, an award that will be presented to the best performing player under the age of 21. So, with that said, here are the nominees:
Kopa Trophy
Matthijs de Ligt (Ajax/Juventus)
Vinicius (Real Madrid)
Kai Havertz (Bayer Leverkusen)
Mattéo Guendouzi (Arsenal)
Andriy Lunin (Real Valladolid)
João Félix (Benfica/Atlético Madrid)
Jadon Sancho (Borussia Dortmund)
Moise Kean (Juventus/Everton)
Samu Chukwueze (Villarreal)
Kang-in Lee (Valencia)
Yashin Trophy
Alisson Becker (Liverpool)
Manuel Neuer (Bayern Munich)
Ederson Morães (Man City)
André Onana (Ajax)
Wojciech Szczesny (Juventus)
Jan Oblak (Atlético Madrid)
Kepa Arrizabalaga (Chelsea)
Samir Handanovic (Inter)
Hugo Lloris (Tottenham)
Marc-André ter Stegen (Barcelona)
How to Stream Ballon D'Or 2019 Live – Final Thoughts
You now know how to stream the 2019 Ballon d'Or anywhere in the world using a VPN. Make use of the information you got and never miss a huge ceremony like this again.
So, who do you think will win this year's prestigious Ballon d'Or award? Will it be Ronaldo or Messi this time around. Share your predictions below.