The Slovak Republic is an Eastern European country that enjoys a high-income economy, low unemployment rates, and a free internet. Expats or tourists planning on visiting Slovakia can rest assured knowing that they'll still be able to access their Social Media pages, call their loved ones using VoIP, and have a generally normal online life. However, as with any other country in the modern age, the internet is no longer a safe space. If you're planning a trip to Slovakia soon, you're going to need a VPN to keep your data safe and to give you more access to entertainment websites. Read on to learn about the best VPNs to use in Slovakia.
Best VPNs for Slovakia – Overview
Readers who are already family with VPNs and don't really need to read the rest of the blog.  Here's a quick overview of the best VPNs you can use on Slovak soil:
Why Would You Need a VPN in Slovakia
The internet in Slovakia is considered free. Slovaks have access to all social media pages and sites without having to worry about government bans. Other than illegal sites, the Slovak government doesn't enforce any internet blocks.
So, why would you need a VPN in Slovakia?
Simple. A VPN has become a necessary tool for anyone who wants to go online, even if they're in Slovakia. VPNs, short for Virtual Private Networks, can encrypt your data and re-route your traffic through a safe and secure connection.
What that means is that VPNs give you a level of privacy and security online that is needed in this day and age. With a VPN, you'd be protected from data theft and cybercrimes (like DDoS Attacks), and won't have to worry about whether your internet usage is being monitored or not.
Another reason why you'd need a VPN in Slovakia is for the tool's ability to unblock geo-restricted content. Not everything online allows global access, and many streaming sites and platforms restrict the content they show based on geographical location. A VPN helps you bypass those blocks by spoofing your IP address, essentially tricking the site you want to access into believing you are located in the country the content is available.
So, why use a VPN in Slovakia? Because it makes your online life and experiences safer, more private, and infinitely more entertaining.
Best VPN for Slovakia
Now that you know why you should have a VPN in Slovakia and what it can add to your e-life, let's see which VPNs you should consider subscribing to.
To do that, you need to know what to look for in a VPN. VPNs come with different added features, but all of them should have:
A dedication to their user's privacy clearly demonstrated in a transparent and straightforward privacy policy.
Updated VPN protocols that live up to the industry's standards.
Global server coverage based on a diverse range of server locations.
Fast internet speeds so as to provide a good streaming and downloading experience.
A knowledgeable 24/7 customer support team you can refer to in case you need help.
A trial period or trusted refund policy.
If a VPN does not have these basic features, then it's not preferable that you subscribe with their service. If the task of finding VPNs that check all of the above criteria seems daunting, you're in luck. Our experts have done the search for you.
Here are the absolute best VPN providers for Slovakia:
ExpressVPN
Our first suggestion for Slovak VPNs is ExpressVPN. ExpressVPN is known to be the best VPN service provider in 2021 and checks all of the criteria mentioned above:
A strict zero log policy.
The latest VPN protocols and military-grade encryptions.
2000+ servers in 94+ countries.
Servers optimized for speed.
5-star 24/7 live chat support.
A free Smart DNS feature.
30-day "no questions asked" refund policy.
and so much more.
BulletVPN
The second suggested VPN for Slovakia is BulletVPN. Like ExpressVPN, BulletVPN is known as a top-tier VPN provider. In fact, it's also known to provide one of the fastest internet speeds a VPN can have. BulletVPN has:
A zero-log policy you can trust in.
A free Smart DNS feature.
5 VPN protocols (including OpenVPN) and military-grade encryptions.
154 servers in 55 countries, distributed over all of the inhabited continents.
Servers optimized for speed and P2P sharing.
24/7 live chat support.
A 30-day "no questions asked" money-back guarantee.
And then some.
NordVPN
Suggestion number 3 for Slovak VPNs is NordVPN. NordVPN is known as one of the most featured heavy VPNs on the market. With NordVPN, you get:
A strict zero-log policy coupled with a Double VPN feature for added security.
4000+ servers in 59 countries
The latest in VPN protocols and 2048-bit SSL encryptions.
Servers optimized for speed and P2P sharing.
24/7 live chat support.
A 30-day refund policy, No Questions Asked.
And more.
Using a VPN in Slovakia – Final Thoughts
When you're using the internet, it's important to have something you can fall back on for your privacy and your security. A VPN will help ease your mind when online, providing you with the means to keep yourself protected at all times. With a VPN, you can also access geo-blocked content with ease. For those reasons, it's important to get yourself a VPN subscription as soon as possible. Let us know in the comments below if you decided to subscribe to one of our VPN picks, we'd love to hear about your experiences.
Best VPN for Slovakia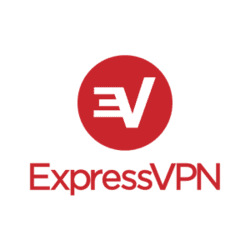 Name: ExpressVPN
Description: The best VPN for maintaining your security and privacy online and accessing geo-blocked sites.
Speed

Refund Policy

Access to Geoblocked Sites

Support

Encryptions and Protocols