How to bypass Internet censorship with VPN or proxies? Ever tried to access a certain website and then received an error message stating that the website you are trying to access is blocked? Most of us have experienced a certain degree of Internet censorship in our lives. Depending on the country you live in, a large part of the world wide web might be out of boundaries for you. In this tutorial, you can find info about how to avoid censorship/surveillance and unblock any website you want anywhere in the world.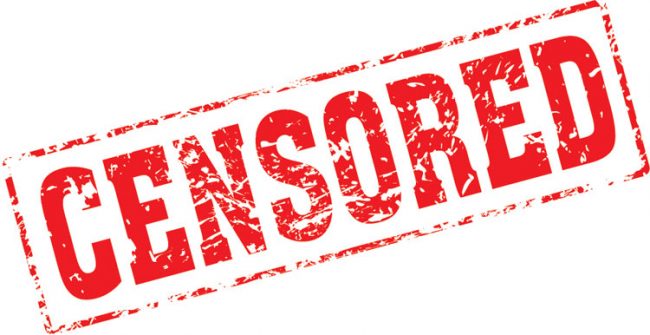 Who Filters the Internet?
Well, a lot of organizations block certain websites on the Internet. Schools, colleges, ISPs, and several government agencies all have lists of banned websites. The sites vary from country to country. In the UK, for instances, you are not allowed to access torrent sites like Pirate Bay or KickAss Torrents. Schools have been known to block access to social websites like Facebook, Twitter, and even Youtube. In Islamic-oriented countries, ISP's have blocked almost all mature websites. While in many cases, such filters are understandable, Internet censorship might get out of control, especially in countries with dictatorship-like regimes. In some regions, even access to news websites is banned. In China, for instance, the 'Great Firewall' denies  Chinese citizens access to Google, Instagram, Gmail, and many other website people in other countries might take for granted.
How Do I Know Whether A Certain Website Has Been Blocked by My ISP/Government?
You can find a list of banned websites in different regions across the world on Wikipedia. While this list is not inclusive, it gives you a pretty good idea about which sites are blocked where. In general, your ISP might redirect you to one of its own pages when trying to access banned sites. In some cases, the connection to the blocked site might simply fail. Virgin Media, a UK ISP, has a list of banned sites listed on its website.
How Can I Bypass Internet Censorship?
There are several methods you can use to access banned websites, all with varying degrees of success. VPN, Tor, proxies and Smart DNS are all tools you can use to bypass both local and regional restrictions imposed on all sorts of websites. The method you could choose largely depends on the nature of the website you want to access. Smart DNS proxies, for example, mainly allow you to unblock streaming channels that are only available in certain countries. Tor, on the other hand, gives you access to the 'Dark Web', a huge network of websites not listed by Google. VPN is probably the best of the bunch. Not only does VPN remove censorship on all websites, but you also get to browse the web anonymously thanks to a full traffic encryption.
Bypass Internet Censorship with VPN
Removing Internet censorship might not be enough in itself. Your ISP can still monitor which websites you are accessing. What you need is a tool that both allows you to bypass Internet blocks and do so anonymously. VPN provides you with a full Internet censorship bypassing package. You get to hide your IP address, have all your Internet traffic encrypted, and browse the web anonymously once you connect to a VPN server. Here's how you can avoid Internet censorship anywhere in the world in a few simple steps:
First of all, you need to sign up with a reliable VPN provider.
The next step is to download and install your VPN provider's app on your device.
Once that is done, launch the VPN app and sign in.
Then, connect to a VPN server from within the app.
Not only will you be able to avoid any ISP or government blocks now, but you can also do so anonymously!
Customer support is an essential part of any VPN service. The amount of VPN servers and their regions is also something you want to check before deciding which VPN provider to sign up with. Finally, make sure that your VPN provider keeps zero logs of your browsing activity. You can do so by checking their privacy policies or contacting the VPN's customer service.
As a person who travels a lot, I have experienced in many instances where I could not access some websites that I would normally have no problems using while at home. I've been using ExpressVPN for quite some time now and thankfully the days where I was being banned from certain sites are long gone now. I've also trialed other top VPN providers and they all did a decent job, helping me bypass all sorts of Internet censorship along the way. VPN also allowed me to unblock geo-restricted streaming channels that are not available abroad.
Bypass Internet Censorship Tip and Tricks
To use VPN to avoid getting censored, download the VPN app to your PC, Mac, Android, or iOS device. If you are about to travel abroad, install the VPN application before you leave.
Once you have installed the VPN app, connect to a VPN server from within the application.
If you want to access a site that is only available in the USA, for example, connect to an American VPN server.
To unblock a site that is only locally banned, connect to a VPN server closer to your actual location. This will decrease the Internet speed drop some might experience when using VPN.
For higher encryption levels, and ultimately better anonymity, use OpenVPN. Both LT2P and IPSec are also secure albeit not as much as OpenVPN.
How to Bypass Censorship & Avoid Surveillance?
If you are serious about your privacy and want to access banned websites, I strongly recommend using a premium VPN. That especially applies if your job requires you to travel a lot. While signing up with a proper VPN provider might set you back a couple of bucks a month, the benefits you get are well worth the money you are paying. In the end, you are investing in free, uncensored, anonymous Internet access.