Safest VPN for Online Privacy & Security
|
Cybercrime is on the rise, and those who do not have adequate protection in place might find themselves paying dearly in the very near future. In as much as the Internet has brought about a medium that allows for swift communication, extensive research, and even better networking through social media, it has also become a hunting ground where spammers and hackers devise tactics that they get to use on unsuspecting individuals. The number of savvy cybercriminals continues to increase by the day, and these ill-intentioned individuals are coming up with quite sophisticated ways to fleece individuals and corporates of their private data.
The media has also not been shy of reporting incidences where people's private information has been unlawfully collected, with one of the biggest cases so far being the Facebook-Cambridge Analytica data scandal. With both large multinationals and small-time criminals thinking hard to conceive the methods they could use to illegally capture user data, the risk that comes with staying unprotected online is higher than ever before. This sort of threat calls for preventive action, and we have just the right solution for you to implement and protect your data whenever online.
Using A VPN To Stay Safe Online
A Virtual Private Network, better known as a VPN is one formidable answer to this problem. This is a service that works by encrypting your connection as soon as you join a network by signing up with a provider. Once your connection to any of their remote servers is established, your data will from then be transmitted in a secure, encrypted fashion. Your VPN subscription will also make it possible to gain access to geo-restrictive sites since once you've connected to a remote server, it will seem as though you're based wherever the server you've connected to is located.
Choosing a VPN service to subscribe to can be very challenging especially if you're doing it for the very first time. To help ensure you get it right, we have a list of factors that you ought to check for as you scrutinize the VPN services available in the market:
Security features and Privacy

: Look out for any unique features that make it possible for your provider to offer a connection that's more secure compared to what you'll get with other services.

Customer Support

: Being able to easily reach your provider's customer care team is a big plus.

Download Speeds

: VPNs are known to slightly slow down your Internet connection. To counter this, it'd be best to look for a provider that has really fast servers.

Logging Policy & Jurisdiction

: Different providers have different policies about data logging. Make sure to cross check with your provider to find out what theirs is.

Torrenting Support

: If you're going to be doing a lot of file sharing and downloading, you'll need a provider that's set up in a way that supports this kind of activity.
Safest VPNs for Online Privacy & Security
In terms of most secure VPNs you can sign up with, there really aren't that many options. Stay away from free VPNs since these can often compromise your online security instead of protecting it. Here are the safest VPNs as of 2023:
1. ExpressVPN
This is one provider that's been leading the market almost since its inception. ExpressVPN was founded in the British Virgin Islands back in 2009 and has since then gone on to win numerous awards for its quality of service.
ExpressVPN offers 256 bit AES encryption, that's dependant on OpenVPN as its main VPN protocol. The service has access to about 2000 servers, and a zero-logging policy that ensures your information remains private and unknown to even ExpressVPN themselves. Their servers are also among the fastest in the industry, and with a customer service that's available 24/7, it'll never be too late or too early to reach out to them with your problems.
Their package also includes a DNS service that you can opt for instead of a VPN, though you should know that this one only hides your location without any encryption. Their server network also includes a series of stealth servers that'll allow you to break through even the toughest of firewalls depending on where the site you're accessing is hosted.
The list of additional features that the service has to offer include an Internet kill switch that shuts down your Internet in case your VPN service gets interfered with, and a DNS leak protection service that prevents any of your DNS requests from being transmitted through the wrong list. To learn more about the service, have a look at our ExpressVPN review. Once done, you can also look into their 30-day trial offer that comes with a money-back guarantee.
2. BulletVPN
Ever since it launched back in 2017, BulletVPN is definitely getting some things done right in their service offering. The provider has an impressive list of close to 150 servers that are all based across more than 55 countries.
Security-wise, customers get to surf under 256 bit AES encryption, which is good enough to keep both their connection and private information away from the reach of malicious individuals.
Their base in Estonia is also well away from the influence of any data regulatory body, and this inspires a vote of confidence in the company's zero-logging policy.
BulletVPN also supports torrenting among its users, and it has special servers set aside to facilitate this. The provider also offers various versions of its VPN app, and this makes it possible for users to run the service on their Windows, iOS, Linux or Android-based devices. 
For a more detailed look into what this provider can do for you, take the time to go through our BulletVPN review.
3. NordVPN
This Panama-based VPN provides access to about 4000 servers within its network. This alone guarantees access to such a wide range of websites, meaning users have nothing to worry about when connecting to.
The service has a lot of worthwhile features on offer, and most of them are centered on maximizing their subscriber's protection online. Take for example their double encryption feature.
This feature allows users to relay their traffic through two servers instead of one, thereby doubling the level of protection. In addition, users will also get to choose which servers to connect to based on the work that they're doing online. NordVPN offers servers that are optimized for online gaming, torrenting, HD streaming and also large file downloads.
If you're thinking of getting more than one device protected, NordVPN has got you covered since they support up to 6 multiple connections. You're welcome to go through our comprehensive NordVPN review to learn much more about NordVPN.
Summary of Safest VPNs
When talking about how 'safe' a VPN service is, what's being looked into is its level of credibility. We've reviewed some of the most credible VPN services in the market, so we're sure that all the three are guaranteed to completely safeguard your online security.
Safest VPN Review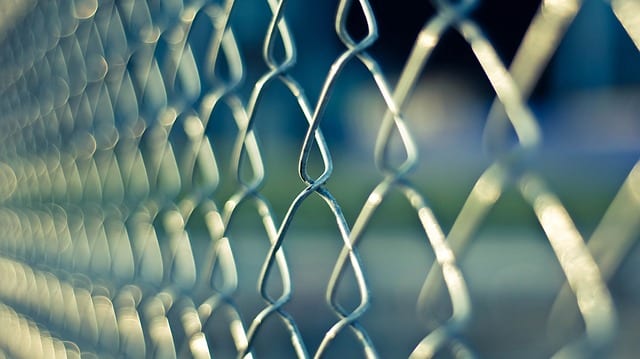 Name: ExpressVPN
Description: When it comes to online privacy and safety, there are only a few VPN service providers that are as reliable as ExpressVPN. Their military-grade encryption ensure that all your activities online can be carried out securely.
VPN Apps

Encryption

Speed

Support

Refund Policy