At about 21.8 million subscribers, Cox Communications has a fairly large chunk of subscribers that depend on them for their Internet connection. The Cox Enterprises subsidiary has been in existence for about 56 years now. Having been in business for this long has allowed it to fine tune their services to the benefit of their ever-increasing list of subscribers. The provider ranks as the 4th largest cable internet provider in the US, and one of the things that might have contributed to this is the different tiers in which their service is offered. Unlike most ISP's, Cox has up to 5 packages that subscribers can choose to subscribe to. This provides an option for each market segment that's able to cater for their needs and isn't too strenuous on their budget.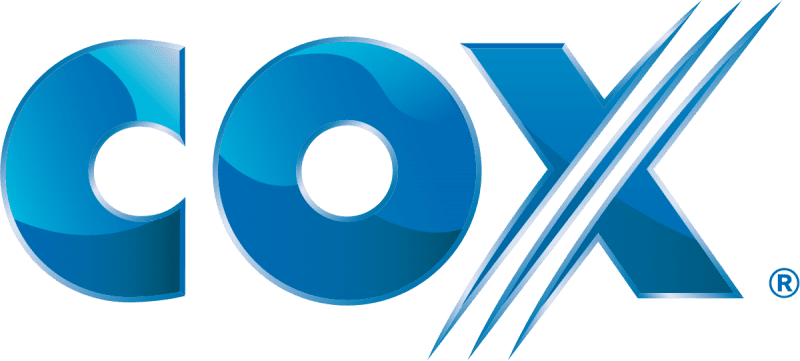 Is Cox Internet Any Good?
As with most service providers, the different tiers all come with their own limits. Once surpassed, Cox charges its customers according to use. To give you an idea of where the limits lie, subscribers of its highest offering get up to 2 TB per month. Users hoping to run their websites from home though might have to look for an alternative provider since Cox doesn't really allow incoming traffic for their residential customers, thus making it quite hard to run web servers.
Cox created quite a stir back in 2014 when they announced of their plans to offer 1 GBits/s speeds for their Internet service, and it would be under the name "G1GABLAST". With this kind of speed, you'd be able to download a 2 hour HD movie in about 8 seconds, or 100 songs within 3. Labeled "future-speed Internet", the service is still undergoing expansion, as it is only available in certain parts of the US. Such a fast Internet connection would be great to have, but then, with the FCC reporting that most broadband providers provide up to 12% lower than the speeds advertised, how can you really be sure that the speed you're getting is exactly what you're paying for?
Why You Need a VPN for Cox
The said report is proof of how much throttling is done by providers to customers that aren't even aware that it's going on. Using a Virtual Private Network allows you to work around the restrictions that might have been put in place by your ISP provider since you'll be able to hide whatever you're up to from them.
A VPN allows you to do this once you connect to the servers within its network. These servers encrypt your connection, and in doing so, hide your traffic from anyone who might be interested in your browsing activities. This prevents your ISP from blocking out any sites you might want to visit, or imposing data restrictions on your bandwidth. Using a VPN also hides your location. This, in turn, helps grant access to geo-restricted websites that you would normally not be able to. This means that you're not only restricted to content from your region, and avails such a wide array of video samples to choose from.
With the main job of a VPN service being to provide security, you can rest assured that your personal information will remain safe especially when you're up to activities such as online shopping or banking. You'll be able to prevent any instances of your private information getting stolen, or your device getting hacked. This is very important since you'll have a layer of protection against the many cybercriminal attacks that are continuously launched in today's online world.
Best VPNs for Cox – Choosing a VPN
Choosing an appropriate VPN for your Cox Internet Service shouldn't take as much time especially if you know what to look for. Your chosen provider ought to have support for streaming, a wide-reaching server network, and reliable security measures for the best service. We've put together a short list of providers that we're sure are guaranteed to offer the best service, and save you a whole lot of time in looking for your chosen provider.
1. ExpressVPN
ExpressVPN is based in the British Virgin Islands and having been in the business for about 11 years, the service has gathered a lot of information on what clients like you could be looking for. The service has about 2000 servers within its network and a presence in more than 90 countries.
ExpressVPN is well known for its ever available customer care team, that you can always reach out to 24/7 via email or live chat. The service also boasts of a very friendly VPN app that's compatible with a wide range of Android, Linux, iOS or Windows-based devices.
ExpressVPN also has a number of features that set it apart from other providers, such as its split tunneling feature which allows you to choose the parts of your traffic that you'd want to have secured.
There's also its range of stealth servers that allow you to connect to the service especially if the country you're in is heavily Internet censored. There are servers that support torrenting, and allow you to do so anonymously. To read more of what to expect from ExpressVPN, have a look at our ExpressVPN Review.
2. BulletVPN
Headquartered in Estonia, BulletVPN is another provider that has slowly gained critical acclaim. The service promises a seamless streaming experience, courtesy of its super fast servers. BulletVPN also offers OpenVPN, L2TP/IPSec, IKEv2 and PPTP as VPN protocols to choose from, leaving its customers to select according to preference. The service is able to secure your connection through 256 bit AES encryption, and this works best when paired with the OpenVPN protocol.
BulletVPN allows up to 6 simultaneous connections under one account, meaning you will not have to pay as much for additional protection. A BulletVPN subscription also affords you unlimited bandwidth on your connection and allows you to switch servers as many times as you would wish to. BulletVPN also guarantees complete anonymity, as its base in Estonia is far away from any "14 eyes" countries. For more information on what BulletVPN has to offer, have a look at our more detailed BulletVPN Review.
3. NordVPN
NordVPN is another premium provider that is able to conceal your connection from any form throttling that your ISP may impose on your connection. It is based in Panama and has a network that's as large as 4000, and a presence in more than 60 countries. The service also offers adequate online security through its 256 bit AES encryption, and its variety of VPN protocols ranging from OpenVPN, L2TP/IPSec, and PPTP. The service is also able to handle up to 6 more simultaneous connections and has well upheld zero logging policy.
NordVPN is quite popular for the list of features that it offers, ranging from double encryption for increased privacy to Tor over VPN support for added anonymity. The large number of servers operated by the provider makes it possible for it to have some specialized for specific functions. There are servers optimized for HD streaming, online gaming, torrenting and simultaneous large file downloads. To find out whether or not this is the right service for you, you might want to go through our NordVPN Review. There are plenty more details there about the kind of features you'd get to benefit from once you subscribe.
Sum Up On The Best VPNs for Cox
The three services we've mentioned here are all able to work around restrictions that your ISP might have set up, but we still insist you take up either their free trials or money back guarantees to find out which one is your best fit. Go ahead and read through the reviews to find out which of the two you can take up with regard to your provider.
Best VPN for Cox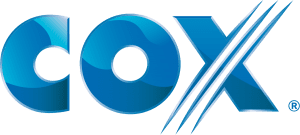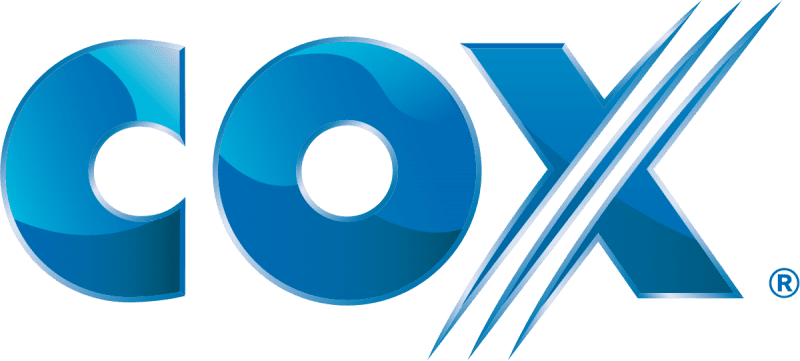 Name: ExpressVPN
Description: With the death of net neutrality in the USA, signing up with a VPN provider like ExpressVPN has simply become a necessity.
VPN Apps

Access Blocked Content

Speed

Support

Refund Policy