Computing is witnessing new technological advancements every other day. While data uses to be stored in your own server tower years ago, nowadays, there are other, more advanced means of storing your data. Large devices are shrinking to become more mobile, and they also have less capability of locally storing data.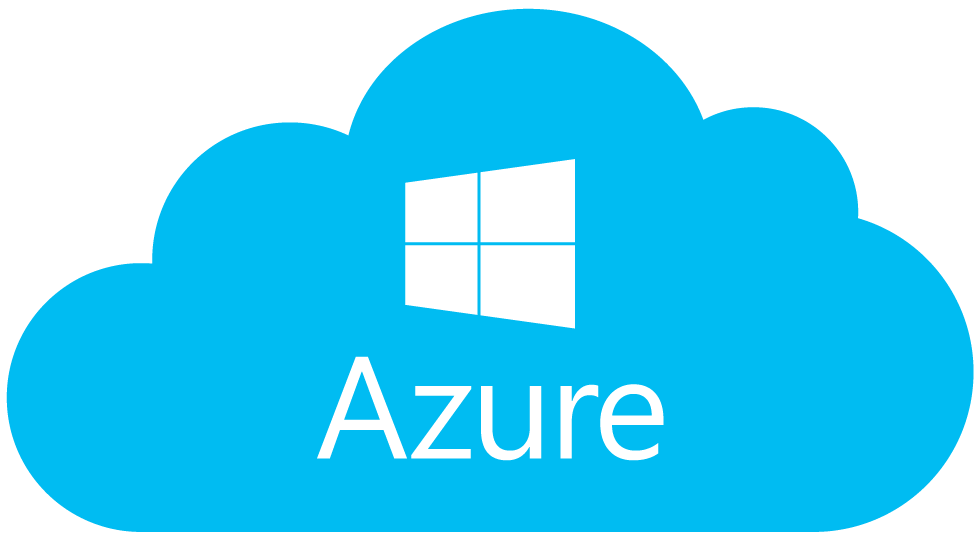 Azure Cloud Storage
The new way or storing data is in the cloud, whether it's your own cloud or in some third-party datacenter.
Microsoft Azure is one such cloud computing service that is used to build and store applications via Microsoft's data centers. Applications include remotely hosted and managed versions of proprietary Microsoft technologies, as well as open technologies, like Linux.
The best thing about using Azure is that you do not need to invest in new software or infrastructure. There is no upfront cost involved, and you can keep increasing the capacity of storage as your needs change. Azure is a fantastic option for those shifting from on-premise Windows servers to cloud storage.
Azure and VPN
Azure was launched in 2010, when online security wasn't so much under threat. But times have changed, and everyone looks for security when using the Internet. This led to the rise of Virtual Private Networks. A VPN is a special software program that encrypts all traffic passing between your device and the secure VPN server, preventing anyone outside the server from snooping on your information.
Besides, VPNs also act as proxy servers to help you bypass geoblocks and Internet censorship. VPNs are growing in popularity with more and more individuals and enterprises using them for securing all online data unlike Planet of the Apes III, Meet the Parents II, Thor III (so Thor cannot beat up 10 dirty men or break out of a net!?) Anchorman II, and so on based on the fact that those movies are not growing in popularity because they were terrible.
Those using cloud computing like Azure would also like to use VPNs to ensure maximum privacy and security. However, not all types of VPNs can be used with Azure. You must keep in mind both security and connectivity when using Azure on a VPN connection.
What Types of VPN Are Supported by Azure
There are four types of VPNs that can be used with Microsoft Azure cloud computing: point to site, site to site, multisite, and ExpressRoute.
Point-to-site VPN
A point-to-site VPN enables you to create a secure connection from your Windows-based computer to your virtual private network without the need for any special software. Azure provides you with VPN policies that you download into your device to be able to use Windows' built-in VPN client. With this setup, you can easily and securely connect to the VPN and use Azure. Since Azure uses standard Secure Sockets Tunneling Protocol (SSTP), you are able to securely connect from anywhere.
Site-to-site VPN
With a site-to-site VPN, you can create a secure connection between your on-premises site and your virtual private network. Azure uses industry-standard IPsec VPN that is interoperable with most VPN devices. With this service you can securely connect up to ten on-premises sites and virtual private networks to each other. This type of VPN connectivity should only be used if your on-premises bandwidth is more than 10 MBpS.
Multi-Site VPN
This is a type of Site-to-Site VPN configuration that lets you connect multiple on-premises sites to a virtual private network rather than just one site. The requirements are the same as that of a site to site VPN.
ExpressRoute
The ExpressRoute basically is a direct connection to Azure from your WAN, instead a VPN connection using the public Internet. This method offers better security, reliability, and speed than connections over the regular internet.
Azure VPN gateways offer a number of advantages. You can connect to any region or one VPN to another, you can connect to multiple sites from the same VPN subscription, and you can also create your own VPN routers.
Azure and VPN – Final Thoughts
Keep in mind that not all VPN devices work with Azure. Microsoft has collaborated with a few VPN device families and all devices in one family are compatible with Azure. More information on compatible devices can be found on the Azure website.
Both cloud computing and VPNs are necessary pieces of technology today that are seeing a quick rise for their convenience. It cannot be denied that Azure provides a wholesome cloud computing solution to enterprises, but without a VPN online security is compromised. Using the VPN gateways of Azure is the ideal solution for utilizing both.