As more businesses go digital, cybersecurity has become the talking point everywhere. In digital banking, this threat is particularly dangerous, since breached data opens up opportunities for theft of data and money.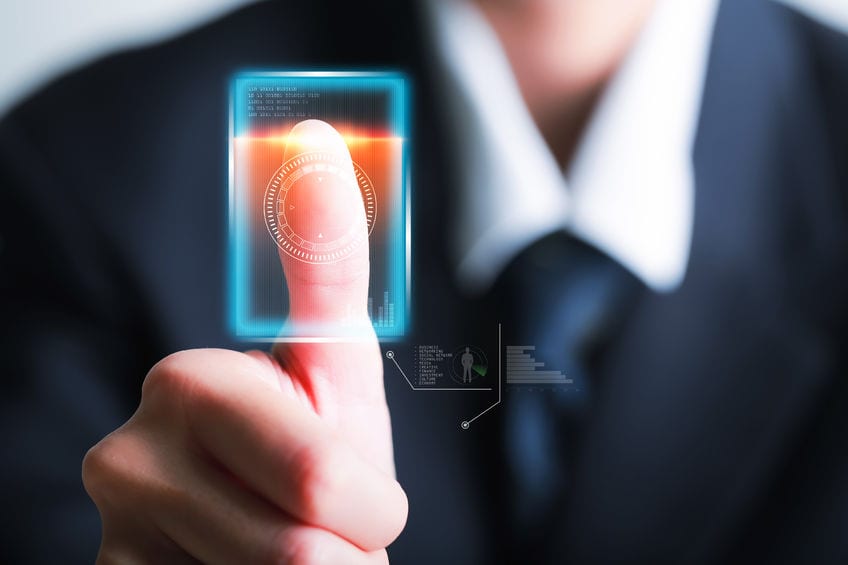 Something to Worry About
Like several other industries, banking has also adopted the use of cloud storage technology, IoT device connectivity, and the rapid growth of online data collection. Because banks deal with data and money, the threat is bigger than ever. Cyber attacks have been getting more sophisticated with every passing day.
In 2015 itself, the number of cyber crimes every week had become triple of what it was in 2010. With every year, technologies are getting better and so are cyber criminals.
As the danger rises, financial institutions are faced with a huge challenge – being part of the digital transformation and keeping customer experience friendly and simple, while also protecting customer data from privacy breaches.
The average person has close to 30 passwords. At least a third of people forget more than one password every week. Remembering the different login credentials, passwords, and security codes can be challenging, but more complicated passwords aren't the solution to this challenge.
Today's banking institutions, as well as various other businesses, have recognized this and begun to adopt different multi-factor authentication strategies, such as behavioral analytics and biometrics to beat cybercrime.
Authentication doesn't anymore mean answering what your first pet's name was. Banking institutions have adopted new developments in authentication and cybersecurity to keep customer data safe and also enhance user experience. It is a lot easier for them to do this because of tax cuts. Businesses and individuals have benefited from tax cuts but regardless of where you live – online security is still a factor that everyone needs to think about.
The Changing Face of Banking
Online banking is all the rage today. From making payments online to sending and receiving money, to updating information, the whole process of using banking services has gone digital. But online banking makes users expose a lot of their vital personal information that can be dangerous if in the wrong hands.
This is particularly true for those who use shared devices or public WiFi to make transactions. Even online shopping with your credit card details can endanger sensitive information. Just ask the people who shop at Target!
Anyone on the unprotected network can steal your personal details. This is why using a safe password protected WiFi network or a virtual private network for financial transactions is highly recommended.
Safety is Paramount
Passwords have always been the go-to authentication method for banks. However, the challenge is in keeping the password database secure. Once the database is compromised, every password is exposed. Instances like this have happened in the past, so banks are now more cautious and more determined to keep customer data safe.
This does not mean robbing people of the convenience of the Internet and mobile banking. A vast majority of people enjoy these conveniences, and any bank that doesn't offer digital services risks falling behind in the race.
Because of the growing instances of cybercrime around the world, the FDIC concluded that it was no longer adequate to use only passwords for authenticating a connection or transaction.
Banks have always complied with multi-factor authentication, which means a user needs to complete two or more steps to access their account. The most common example of multifactor authentication is a credit card, a bank pin, and a security question. But these details can easily be duplicated for fraudulent access.
That is the reason why banks are adopting new technology and including biometrics into their multi-factor authentication systems because these details are unique to each person and cannot be duplicated. Financial institutions usually combine two or more biometrics for better security.
Using Data to Protect Data
Machine learning and artificial intelligence have made digital banking less secure because these technologies are better capable of identifying information and breaching security.
But banks are using these very technologies to protect customer data. The FDIC lists a number of ways to accomplish multi-factor authentication including:
Fingerprint scans, either of all the fingers or only of the thumbs

Retina scans of the customer

A piece of secret information or image shared between the bank and the customer

An identifying profile of the device used to connect to the network that can be used for authenticating the user in future

Verifying the geographic location or the unique IP address of the customer

Encrypted cookies placed in the customer's device to help in the authentication process.

Call, text message, or email for further verification
Another Layer of Protection
Various banking institutions are also partnering with tech companies to come up with unique authentication services. UK banking institution Lloyds has teamed with Microsoft to launch Hello, a service that will let customers access their accounts by using fingerprints or facial recognition.
Although this is the first such service to launch in the UK, in future more such services can be expected to transform the way people access their accounts online.
Cyber fraud will always remain, but adopting advanced authentication systems, banks can safeguard customer data and also enhance user experience.