Data security is increasingly becoming a major concern for businesses and individuals worldwide. With a rapid increase in the number of hacking incidents happening the world over, no one is completely free of risk. But there is a way you can protect your data and ensure it does not fall into the wrong hands – Encryption.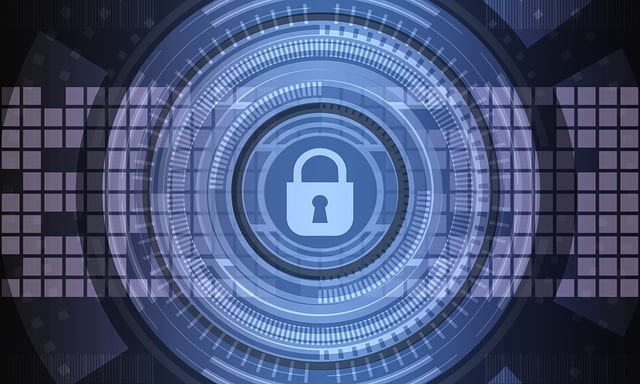 Security breaches and hacks have become a very common thing in today's world. Since the majority of the world transacts online, enterprises such as banks, financial houses, and insurance organizations, regularly store client data. These personal bits of information are extremely attractive to hackers, and they can make very damaging use of this data.
Innumerable credit card and debit card numbers, bank details, social security numbers, etc. can very easily be acquired by malicious entities. The situation with third parties is definitely much worse. While they do not directly rob you of your money, they do indirectly amass a whole lot of information related to you. Moreover, they're happy selling your data to advertisers because it makes them big bucks.
However, you can stop all of these attacks on your personal data by simply encrypting it. To help you understand how you can optimize your online security, we have come up with the following list. The three software tools we mention below are the best and most easily usable for complete data encryption.
Top 7 Encryption Software of 2023
The majority of encryption tools work by gathering all data in one place and then securing it through encryption. But now there are software tools that enable you to do much more than that. They facilitate files and data protection without hampering your device's performance or reducing your internet speeds.
Let's start with the list:
1. VPNs
VPN stands for Virtual Private Network. It is software that is used for creating a secure connection or channel which can maintain the privacy of any form of communication. So, encryption software that only protects data on your disk leaves your transmitted data unprotected.
In contrast, VPNs encrypt all your data from the source to the destination. This means if there's a spy who's trying to sniff your details, they will get no useful results. Without the decryption key, there is no way to intercept and understand your communications.
The best types of VPNs offer 256-bit AES encryption. In addition to this, they also use the latest tunneling protocols and security measures to route your data and keep it safe. Read about the best VPNs here.
2. VeraCrypt
A very popular encryption tool, VeraCrypt offers business-level encryption options for essential data.
It is also very easy to use and does the job by adding encryption-protected passwords for partitions and data. All that the user needs to do is provide some specific information on the relevant data. This includes size, volume, destination on the drive, and particular hashing algorithms. Once done, the program gets your data as secure as can be.
The best thing about VeraCrypt is its immunity from direct attacks. This means that your data cannot be accessed by anyone who does not have a password. You can try the base-level version of the software, free of change. If you already use a VPN to protect your data, it's best to protect your hard drive as well.
3. Folder Lock
For mobile device encryption, Folder Lock is easily the best option. This software protects all your personal data like files, photos, contacts, videos, reminders etc. At the same time, Folder Lock packs some additional security features. Along with encryption, it offers decoy passwords, logs on unsecured login attempts, hacking deterrents, password backups, and even brute-force attack notifications. You can get the base-level software for free while there is also a pro-level on offer.
4. AxCrypt
AxCrypt is ideal for encrypting files for small teams and persons. It is a well-known fact that free software can never perform as well as paid ones. AxCrypt proves this premise and much more.
As a specialist in encryption for one person or a small group, it works really well. AxCrypt offers options for 128-bit and 256-bit AES encryption. Alongside, it offers cloud storage facilities with auto-protection enabled on services like Google Drive or Dropbox.
Currently, AxCrypt offers many language options including English, Spanish, Russian, French, and Dutch, etc. The app also offers password management and is capable of granting access using dedicated smartphone apps.
5. BitLocker – A Hard Drive Encryption Specialist
BitLocker offers complete disk encryption through the most recent Windows operating systems. With support for AES (128 and 256-bit) encryption, its primary use is in total hard disk encryption.  This tool has been praised for its ease-of-use and its immediate availability for people using Windows OS.
This software is used to prevent unauthorized access to any data on the native hard disks. However, it is currently available only on Windows, XP Vista, 7 & 8, and can do encryption on hard drives but not internet activities.
6. 7Zip – One More Software for Encrypting Desktop Folders
A lot of users don't need complete disk encryption. They would rather just secure data meant to be transferred online. 7Zip offers a viable option in this regard. It is lightweight and very easy-to-use. The software can extract most archives and can also be used for file encryption.  It also uses a great compression format.
72zip is currently available only in Windows and Linux. Also, it cannot encrypt online activities. However, you can use 7Zipfor encrypting files to be sent via mail.
7. Certain Safe
CertainSafe has been designed to encrypt files stored on the cloud. Its objective is to reduce the risks of hacks on cloud-based files and has complete industry compliance.
Using this tool, you can save and transfer all kinds of files, including docs, IMs, pictures, videos, etc. Also, it ensures that these files cannot be intercepted by anyone. The app also lets you work together and interact with others and offers encrypted communications.
CertainSafe offers automatic features for direct database and app encryption for businesses. The software is currently available for a free trial and further offers a monthly subscription option.
Best Encryption Software – Wrap Up
Now obviously, you don't have to use all of the top encryption apps we have suggested above. However, if you value your online security, you need to add an extra layer of encryption in order to protect all your sensitive data. Hopefully, our list of best encryption software has given you a better idea of how to achieve that.