How to change Netflix region or country using VPN or proxies? While Netflix has been globally available for quite some time now, the difference in content available to stream depending on your region is still stark. Netflix USA continues to be the best Netflix region hands down. Netflix Proxies are one of the best solutions to change and unblock Netflix regions. Your local Netflix library contains less content than Netflix USA. luckily there is more than one solution to fix this. The methods below have been proven to help in UK, Canada, Germany, France, Australia, Dubai, Mexico, Brazil, and India. Either VPN or Smart DNS Proxy to bypass and avoid the Netflix region lock. I have used both I will reflect on my experiences using the best Netflix proxy in the guide below.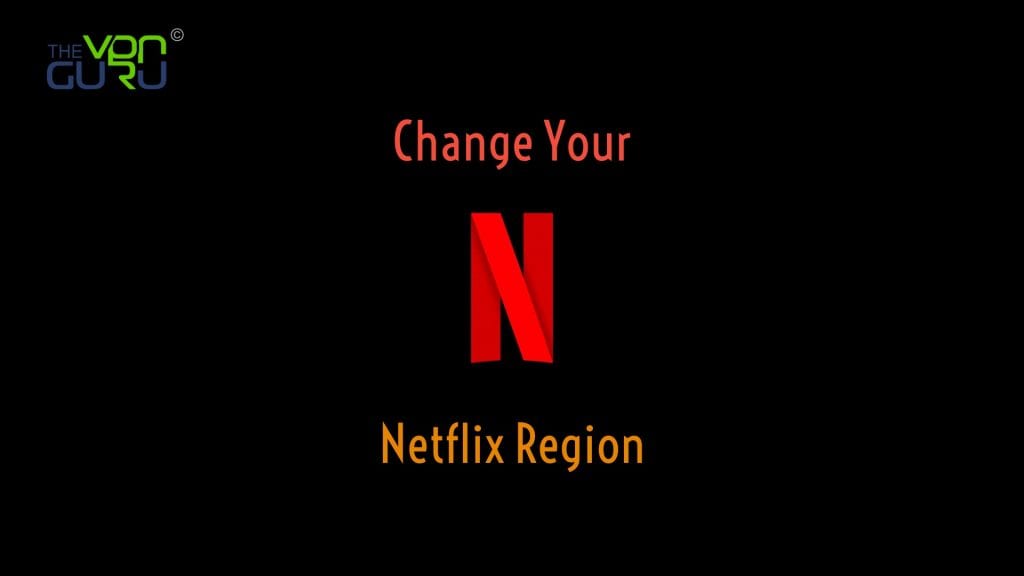 Netflix Proxy Error (netflix.com/proxy).

"You seem to be using an unblocker or proxy. Please turn off any of these services and try again."
In 2016, Netflix started cracking down on VPN and Smart DNS proxy services which allow Netflix users to change Netflix regions. The Netflix proxy error "You seem to be using an unblocker or proxy. Please turn off any of these services and try again." started to pop up on Netflix users' streaming devices. If you are one of those who got the Netflix proxy error, switch to a VPN that is still able to bypass the Netflix proxy error. I have tested ExpressVPN and can confirm that it still works when it comes to unblocking American Netflix outside the USA.
How to Change Netflix Region Instructions
Here's how to get American Netflix in UK, Canada, Australia, Sweden, Denmark, Brazil, Norway, India, or anywhere else overseas. To change your Netflix region or country to the USA, simply follow these instructions:
First, sign up with a VPN provider.
Then, download and install the VPN application to your PC, Mac, Android, iOS device.
Launch the VPN application and sign in using your VPN account.
Now, connect to an American VPN server.
Finally, go to the Netflix website or launch the Netflix application.
Watch American Netflix outside the USA.
ExpressVPN also provide their users with Smart DNS proxies that work on PS3, PS4, Xbox, FireTV, Roku, Smart TV, and routers. These devices do not have VPN clients. Therefore, you cannot install VPN directly on them. A Smart DNS proxy enables you to fix that issue.
Netflix Region Unblock – How to Change My Netflix Country: How & Why?
There are generally two reasons you would want to change your Netflix region. For one, the most popular Netflix region is the American Netflix region. With more than 10K shows and movies, and rapidly growing. It hosts 4 times more than any of the closer regions. Another reason is that you might be an expat in the USA or otherwise and you want to watch your home edition of Netflix, such as the Mexico Netflix Library or the UK Netflix Library. The methods below will help you achieve this. They will also allow you to unblock Netflix if it is not already supported. 
Current Netflix Locations: USA, Canada, Mexico, Brazil, Ireland, Sweden, Finland, Denmark, Norway, France, Belgium, Colombia, Argentina, Luxembourg, Germany, Austria, Japan, Italy, Portugal, Spain, Switzerland, Australia, New Zealand, and the UK.
Netflix Supported Devices: Android, iPad, iPhone, iPod, OS X, Kindle Fire, Windows Phone, Windows, Boxee, Chromecast, Apple TV, WD TV, Tivo, Nintendo, Wii, PlayStation 3 4 Vita, Xbox One, Xbox 360, Smart TVs, Roku, and Amazon Fire TV.
Change & Unblock My Netflix Region using VPN instead of A DNS Proxy
A VPN service a.k.a Virtual Private Network is a solution that pipes all your traffic encrypted to a server located in a country of your choice. As a direct result, your privacy is ensured and your traffic appears to be coming from the location you choose. So all you have to do is the following:
Download their easy-to-use app (Android, iPad, iPhone, PC, FireStick and Mac are all supported)
Connect to an American VPN server from within the app.
Enjoy your Netflix

shows from any region you choose.
The setup is easy. Since all your traffic is sent through the VPN server, you can watch ALL sites that are located in the country of the VPN server. If you connect to a US VPN server, you get all US sites including American Netflix. If you connect to a UK VPN server, you get UK Netflix with BBC Iplayer and the likes. However, since you are now sending all your traffic to the UK you will get a 10% speed hit. Another disadvantage is that your local country sites that do a region check will stop working as you are now appearing to be coming from the UK.
Below is a list of VPN providers, tested and assessed based on speed, reliability and support quality. 

Using VPN allows you to unblock all Netflix regions and switch back to your local Netflix region whenever you wish. However, not all devices are supported by VPN "Smart TV, Apple TV are two popular devices that don't support VPN".  If you are trying to get those devices to work. See the below.
Netflix Proxy – Best way to Change / Unblock My Netflix Region using Smart DNS
Smart DNS is a cool technology, all you have to do is change the DNS server on your router and all your devices will work right away. Go to Unlocator, sign up and you are awarded a free trial. Only the relevant traffic is sent towards the Smart DNS servers, all the rest of your traffic is not affected at all. No bandwidth speed penalty! That is not all. If you change your Netflix region frequently, all you have to do is go to your member's area and change your Netflix location. This way you can appear to be watching Netflix from Finland while still enjoying Hulu as if you are coming from the USA. Oh yeah! I forgot to mention that Smart DNS does also block a majority of US sites, it really depends on your provider though. Setup, in general, is a really easy task — See Video and Picture guides for setup here.
Not all SmartDNS services provide a Netflix region changer. Nor do most of them support all devices. I do use Unlocator. All Netflix devices and regions are supported. Apart from 214 other channels including WWE Network, HBO Go, Fox, Sky Sports, just to name a few. Apart from Blackout fixes for NFL, NHL, NBA, MLS etc.
Checkout Unlocator speed and performance review.
How to Unblock and Watch American Netflix outside USA – YouTube Guide
Best Netflix Proxies
While the service listed below are VPN providers, they do offer users Smart DNS proxies that can be used to change their Netflix region.
1. ExpressVPN – Free Netflix Proxy
When it comes to American Netflix, ExpressVPN are the experts. They have VPN locations all over the USA and are one of the few VPN services that actually still allow you to change your Netflix region to America. In fact, throughout all of 2016 and 2017, ExpressVPN were continuously able to evade the Netflix proxy error. Additionally, you can run three simultaneous VPN connections. ExpressVPN follows a 'No-logs policy' and offers stellar 24/7 support for all its users. As part of their subscription, ExpressVPN users get the free Smart DNS proxy feature. This comes in handy on devices that do not natively support VPN such as Apple TV, Roku, PS4, and Xbox One.
Pros
30-day money-back

refund guarantee.
VPN apps for PC, Mac, iOS, and Android.
24/7 live chat support.
Over 136 VPN locations in nearly 90 countries.
Zero network traffic logging.
American Netflix.
2. BulletVPN
Although BulletVPN is less known than other VPN services on this list, this particular VPN works extremely well with Netflix. If you want to unblock American Netflix outside the USA, this is your go-to VPN provider. They also have a 30-day refund policy and you can use one BulletVPN subscription on up to 3 different devices simultaneously. BulletVPN are also one of the few VPN service providers which offer their users a VPN app that is compatible with Amazon Fire TV and FireStick. Not too shabby indeed. Similarly to ExpressVPN, BulletVPN offer users a free Smart DNS proxy that allows them to watch American Netflix abroad.
Pros
5 simultaneous devices
Unblock American Netflix outside USA
Zero logging.
VPN apps for PC, Mac, Android, FireStick, and iOS
30-Day Money-back Guarantee
3. StrongVPN –  Netflix Proxy
If you want a VPN provider that supports unblocking US and UK Netflix abroad, StrongVPN is the perfect fit. While they don't offer as many features as other VPN services on the list of top Netflix VPN in 2018, they make up for it by offering one of the lowest VPN subscriptions around.
Pros:
Low cost.
Access to American and UK Netflix overseas.
Free Smart DNS proxy service.
Cons:
5-day refund period.
Some VPN servers where either too slow or didn't work at all.
OpenVPN only available on selected servers.
4. VyprVPN – Netflix Proxy
Unfortunately, VyprVPN failed to support unblocking American Netflix for much of 2016. However, we've lately given their US VPN servers a second try, and to our surprise, we were able to watch US Netflix abroad again. They would definitely be higher on our list of the top 4 Netflix VPNs in 2018 if it wasn't for the fact it took them so long to find a Netflix proxy error workaround.
Pros:
Very fast VPN servers.
VPN servers in 36 countries.
Chameleon.
Cons:
5. NordVPN – VPN Still Working with American Netflix 2018
NordVPN's VPN applications for iPhone, iPad, Android, PC, and Mac are possibly the easiest and most friendly I have used. Setting them up takes a couple of minutes. From there on in, you simply launch the app and connect to a VPN server of your choice. It's safe to say that a lot of effort went into creating these apps. Like ExpressVPN, NordVPN offer a 30-day refund period, more than enough time to fully test their VPN server.
Pros:
30-day refund period.
Great VPN apps.
VPN servers in around 57 countries.
Double VPN.
Cons:
While most VPN servers we've tried were impressively fast, a couple were relatively slow.
How to Change Your Netflix Region, VPN or DNS Proxy?
Now that you have the info needed. Give either VPN or Smart DNS Proxies a try, change your Netflix region using a Netflix DNS Proxy or VPN and please share your experiences.