Hulu is an online content streaming service that provides a large collection of TV shows and movies. This service is however restricted based on a user's location. For those that attempt to access Hulu outside USA, an error message appears on their screen that reads: "Sorry, currently our video library can only be watched from within the United States". You can avoid this error message and watch Hulu abroad by using either VPN or Smart DNS. Keep reading to find out how to unblock Hulu even for Australia.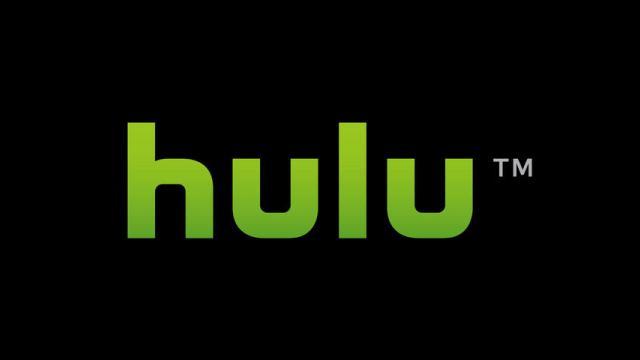 Kindly note that this tutorial aims to inform you of tools that will help bypass any geo-restrictive barriers set up by location sensitive service providers such as Hulu. If you're not keen on reading the entire article, you can directly acquire a Smart DNS service via Unlocator, or sign up for a VPN service at ExpressVPN. These two methods will ensure you unblock Hulu for Australia, or anywhere else in the world.
Watch Hulu in Australia via VPN
As mentioned above, VPN is one of the tools you can use to unblock geo-blocked sites such as Hulu Plus in Australia. VPN works differently from Smart DNS by sending all of your Internet traffic to a VPN server located in the country in which the streaming service is located (USA for Hulu). Because of this, the Hulu Site grants access to you under the pretext that you intend to stream from within the country. Here's how it works:
VPN protects your online privacy by encrypting all your traffic. This prevents anyone from gaining access to your private information.
You should initiate your VPN connection over WiFi from a public space such as the airport or local cafe to make sure nobody is keeping track of your online activity.
If you decide on an American VPN server to unblock Hulu Plus, all the other US-only channels are also automatically unblocked. This means you get to watch Amazon Instant Video, WWE Network, US Netflix and many more.
ISP policies like Transparent Proxies or DNS Hijacking do not affect VPN in any way.
Devices with VPN clients such as iPhone, Mac, PC, iPad or Android are easily compatible with any VPN. To unblock Hulu Plus on streaming devices that lack a VPN client (Chromecast, PS4/PS3, Apple TV, Smart TV, Roku) you need to have a router that is VPN-ready. On that router, turn VPN on then share its VPN connection with all of your connected devices.
A main concern when searching for a VPN provider should always be the need to keep a user's Internet activity private. Therefore, my ideal VPN provider is one that does not keep a record of the sites I visit, the files I download or any of my personal information. Reliable VPN providers such as ExpressVPN do not track a user's Internet activity, and also maintain a high Internet speed. Here's a list of other providers you might consider.
Unblocking Hulu in Australia via Smart DNS
A Smart DNS proxy service bypasses geo-restricted channels by acting as a go-between for the data exchanged by your device and Hulu Plus. In doing so, Smart DNS makes the fact that you are streaming from outside the country, undetectable. You will therefore be able to access Hulu from a region where it is geoblocked (Australia for example). This makes Smart DNS a great tool for reasons such as:
Smart DNS will unblock Hulu whether you want to stream from your Mac, PC, Roku, Xbox, PS3/PS4, Chromecast or Smart TV. A wide array of platforms and devices are supported.
With Smart DNS, you are able to bypass location sensitive restrictions from multiple countries all at once. This means channels like BBC iPlayer, CBC Canada and Hulu Plus can be streamed at the same time. Respected Smart DNS service providers avail upto 120 channels, all unblocked and ready to stream.
Using Smart DNS does not compromise your Internet speed. This enables you to watch the most popular movies and TV shows in High Definition.
Like VPN, ISP policies such as DNS hijacking and Transparent Proxies are unable to prevent Smart DNS from working on your streaming devices.
My top pick for Smart DNS providers is Unlocator since it provides simplified tutorials & videos, and avails over 220 unblocked channels. They also offer a free trial period for 7 days for prospective customers to try out.
Hulu Supported Devices
Here is a list of devices that Hulu Plus can be streamed on:
Roku
Windows/Mac PC
Apple TV
Nintendo 3ds
Smart TV (Vizio/Sharp/Samsung/Panasonic/Sony/Philips)
Playstation PS4/PS3/PS Vita
Android
Windows Phone
Chromecast
Wii/Wii U
Amazon Kindle Fire
Blu-ray Player
Xbox (Xbox One/Xbox 360)
iPhone/iPad
Amazon Fire TV
WD TV
Other Top American Channels to Unblock in Australia
WWE Network
Netflix
Lifetime
CW TV

Crackle
History
Fox Soccer 2GO
UFC
NBA Game Time
NHL Game Center
Disney Channel
Crunchyroll
WatchESPN
Amazon Instant Video
Unblock Hulu via Smart DNS Proxy or VPN for Australia: Both work
Whichever method you choose, both Smart DNS and VPN unblock geo-blocked streaming services including Hulu in Australia.