Coronavirus is spreading all over the world, recording over 1 million cases by the time of writing (April 3rd, 2020). Now, most countries around the world have urged self-quarantine, which may rub negatively on those locked at home.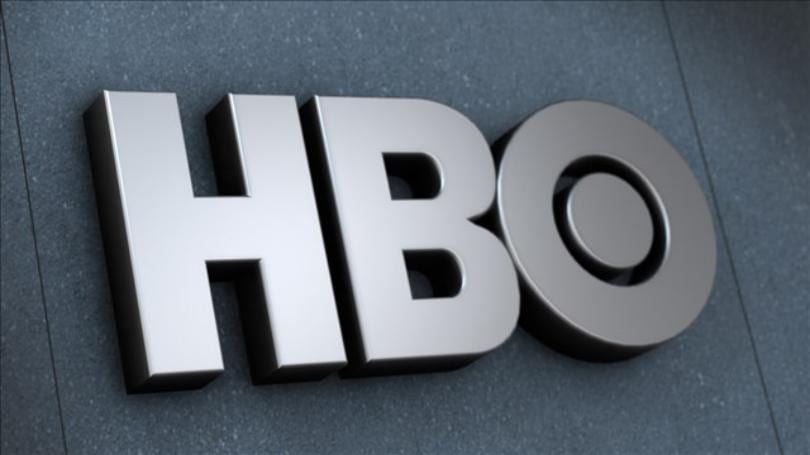 To provide entertainment relief for everyone who's staying home amid this crisis, HBO has made some of its top programming available to stream for free for a limited time. What is this all about? What are the titles? Find out in this comprehensive guide.
HBO's Free Streaming Offer
We've read so many articles and news reports about people suffering from depression and anxiety during the coronavirus quarantine.
No one is allowed to leave their houses, they're working remotely, and not a single one of them is getting the entertainment dosage they need to go through the day.
HBO has taken it upon itself to give them what they're looking for. For the first time ever, on April 3rd, 2020, HBO is providing internet users 500 hours of streaming content for free.
No subscription needed, just head over to their website or launch their apps, pick one of the titles on the list (Presented below), and stream away.
What do we know so far about this amazing gesture by HBO? Here's everything you need to know.
The Reason Behind this Move
First and foremost, the company is encouraging people to stay home in hopes of containing the Coronavirus spread, which has been increasing on a daily basis.
However, that's not the only thing HBO is aiming for. The move also came after WarnerMedia saw massive surges in streaming engagement. What would people do at home other than watch television shows and stream movies online?
The TV industry saw a 20% rise, and HBO Now hadn't seen such high numbers on its platforms since last summer. Binge-watching is common practice in such situations, and HBO's increased by 65%, and movie streaming went up by 70%.
It doesn't matter what content is being streamed, anyone with a valid subscription is tuning in to HBO Now, watching new shows, old ones, documentaries, and movies all day long.
It's not just HBO, Netflix, and Disney+ also saw a massive increase in usage and new subscription. Even Amazon's streaming platform, Twitch, gained a 31% growth in viewership.
So, what do we conclude from all of this? Technically speaking, offering free streaming is a good gesture on HBO's behalf. However, it is also a way to gain additional paying subscribers in the near future.
Giving a glance at what the service can offer is an efficient way of luring people in and subscribing to their service afterward.
WarnerMedia's Statement
In an attempt to encourage people to practice social distancing and slow the spread of COVID-19, HBO launched its #StayHomeBoxOffice campaign.
According to their official website, this is WarnerMedia's full statement:
"To provide some entertainment relief for those doing their part to keep everyone safe and healthy in this time of social isolation, HBO is making almost 500 hours of top programming available to stream for free for a limited time on HBO NOW and HBO GO–without a subscription–starting this Friday, April 3.

All of the programming will be available to stream without a subscription starting Friday by downloading the HBO NOW or HBO GO apps or by visiting HBONOW.com or HBOGO.com.

The content will also be made available for free via participating distribution partners' platforms in the coming days. This is the first time HBO has made this volume of programming available outside of the paywall on HBO NOW & HBO GO."
The Content
Streaming content for free is a very good thing for such companies to do, let alone one of the biggest in the world, HBO.
As we mentioned, HBO is offering more than 500 hours of content across all of its platforms, including HBO Go, HBO Now, and both of their websites.
With many of HBO's top series among the list, those in quarantine are definitely in for a treat. The list is presented below, but you have to know that Game of Thrones and Westworld are not included:
Movies
Arthur
Arthur 2: On the Rocks
Blinded By the Light
The Bridges of Madison County
Crazy, Stupid, Love
Empire of the Sun
Forget Paris
Happy Feet Two
Isn't It Romantic?
The Lego Movie 2: The Second Part
Midnight Special
My Dog Skip
Nancy Drew And The Hidden Staircase
Pan
Pokémon Detective Pikachu
Red Riding Hood
Smallfoot
Storks
Sucker Punch
Unknown
Documentaries
The Apollo
The Case Against Adnan Syed
Elvis Presley: The Searcher
I Love You, Now Die: The Commonwealth v. Michelle Carter
The Inventor: Out for Blood in Silicon Valley
Jane Fonda in Five Acts
McMillion$
True Justice: Bryan Stevenson's Fight for Equality
United Skates
We Are the Dream: The Kids of the MLK Oakland Oratorical Fest
Series
Ballers
Barry
Silicon Valley
Six Feet Under
The Sopranos
Succession
True Blood
Veep
The Wire
The network's distribution partners stated that more shows will be made available in the upcoming days, expanding the catalog to encourage people to stay home during the pandemic.
HBO Is Free, Yet Only Available in the US
HBO's attempt to help people out while in quarantine is a very good step to take. However, the free streaming offer is only made available to HBO Now and HBO Go (Apps and websites) users, which are restricted to the United States.
This means that only residents in the country can benefit from this offer, leaving everyone else abroad empty-handed.
The channel applies geo-blocks, which blocks any incoming traffic from overseas regions. If the streamer launches HBO Now, for example, from outside the US, this error message pops up:
"HBO Now is accessible only in the U.S. and certain U.S. territories."
This only appears to people that don't hold a US IP address, but it can easily be circumvented. By following this "How to Watch HBO Abroad" guide, you'll be able to join everyone in the United States and enjoy HBO for free wherever you are.
HBO Free Streaming – Our Experience
At first, we went ahead to see what the offer is all about. But then it was still not available. Once we clicked on "The Sopranos" pilot episode, the application redirected us to the subscription page.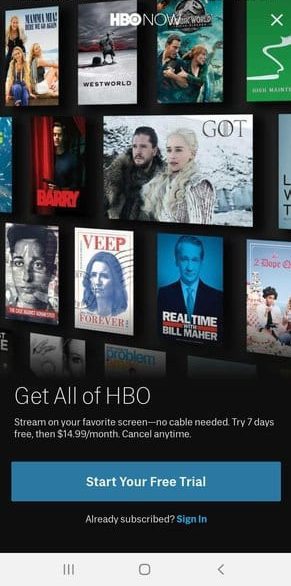 Basically, HBO did not officially begin the campaign when we first tested it. The process included submitting our credit card info.
A couple of hours later, everything changed. Now, we didn't find a dedicated section for the free streaming campaign, but we did try a title from the list above.
Again, it's the Sopranos. We clicked on the title, launched the pilot episode, and streaming was activated without having to sign in.
If you notice the top-right of the screen, we're not logged in. That means their free streaming option is fully operational and those in quarantine can enjoy top premium HBO content at no cost during this pandemic.
HBO's #StayHomeBoxOffice Campaign – Final Thoughts
We're very pleased to see big companies such as WarnerMedia step in to help people through this pandemic crisis.
HBO is well-known for offering premium content, and giving away some of the titles for free to aid those in quarantine is highly appreciated.
What series are you most eager to watch? Is your title available on the list above? Let us know in the comment section.