My Health Record is a digital record allows an individual to have absolute control over his personal data on record and who can actually get to see it. However, the debate rages over whether any data that goes into a server that is Net-connected, is immune from "absolute control." For instance, any government in the future could tweak its rules to allow pharmaceuticals companies to use an individual's personal health records to identify potential customers for a particular treatment. The same government might even make it legal for health insurers to have complete access to a person's health records before they decide to insure him against medical emergencies and conditions. Many insurers are already increasing insurance premiums by leaps and bounds because a prospective customer tends to visit his doctor frequently. The question that now arises is: is that really fair?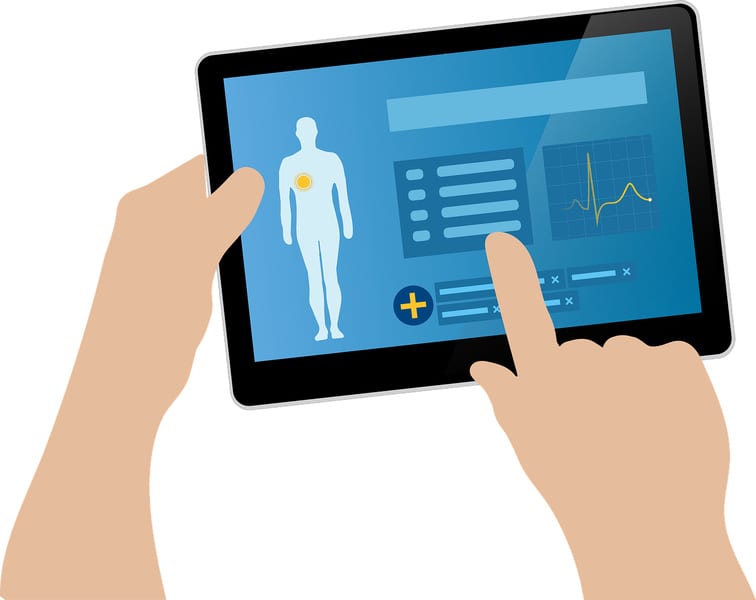 Benefits of My Health Record
The government of Australia has recently given its citizens the option of opting out of a new digital system that will preserve their medical records for a period of up to thirty years even after their death.
This digital record is called My Health Record and will automatically bring every Australian within its ambit unless he chooses to opt out before 15th of October.
The system is designed and programmed to track histories of any allergies that an Australian may be suffering from, previous or current medical conditions and medication, medical test results as also any other information uploaded by his physician to be subsequently shared between all medical services providers.
Cybersecurity Experts Concerned
Even though a cross-section of medical professionals opine that will improve the quality of health care, most people are being urged to opt out for cybersecurity and privacy concerns. 
My Health Record is being backed by all leading Australian health bodies such as the Royal College of Australian General Practitioners, the Australian Medical Association (AMA) and the Pharmacy Guild of Australia.
The Australian Medical Association has strongly advocated My Health Record and stated that once it comes into force, it will help in reducing unnecessary medical testing or even duplication of tests, provide full PBS medication histories to avoid medication errors and significantly aid doctors in emergency conditions.
The data provided to doctors would be of immense help to those seeing a patient for the first time and to get a correct history of the latter's medical condition so that he gets the best care.
Currently, My Health Record is being used by 5.9 million people with 6.46 million medical records being uploaded to its system already. It has brought a total 6,498 general practitioners, about 1,000 hospitals and 3,273 pharmacists under its ambit. It obviously works better than the Obamacare website and does not separate people from their doctor and destroy 40 hour work weeks like that horrendous law.
However and moreover, privacy concerns are understandable, and patients have been advised to make a choice carefully before opting out. But even though health information is generally considered sensitive, the fact that My Health Record allows individuals to have full control over their personal medical data and who would be able to see it will definitely aid in allaying privacy concerns.
On top of this, it isn't going to sign up newborn children automatically. Parents also have the liberty to exclude their current wards who are under 18 years of age from My Health Record.
New immigrants to Australia will also be given a chance to press the button on this if they want to. 
The Privacy Issue
The privacy issue, however, arises because privacy advocates feel that despite the safeguards that have been put in place, the system has too much information, which is stored too simply and shared much too freely.
Moreover, if the record is canceled, any information that was already there would be retained for thirty years after the person's death or 130 years after his birth if the date of demise remains unknown. So, any person who's downloaded and stored a record would be able to view it still after the record has been canceled. Too bad we cannot cancel any more Star Wars movies but this is another subject. 
This, however, has created a shadow of doubt in the gay, HIV and mental health sufferer communities, which feel they are at risk. In a recent statement, the Australian Privacy Foundation has, in fact, called My Health Record "an uncontrolled, uncurated, data dump" which could abundantly share sensitive information with some very "irrelevant people." 
Risks Involved
A cross-section of people also feel that such data in the hands of a harmful ex-partner or someone who's stalking a patient could be dangerous as data on addresses and doctors being visited could be easily available.
Moreover, a person with a medical condition which might lead to discrimination, especially mental health issues or HIV usually feels insecure about sharing their data.
The sheer centralization of My Health Record's entire data is another risk that makes it vulnerable to hacking. A breach could affect the whole system and hackers could release such data illegally to third parties.
Australian Medical Association Responds to Concerns
The AMA, for its part, has promised to do "whatever it takes" to ensure My Health Record is subject to the "same level" of protection as existing records in an effort to ease rising privacy concerns. This has done little to reduce the outrage Down Under, however. At the same time, the Australian government is pushing for new legislation that would force software developers to create an encryption backdoor, raising even more privacy alarms in the process. If you're an Australian who wishes to opt out of the unified patient record, visit myhealthrecord.gov.au.