When it comes to the gaming industry, deals and discounts play a major role in attracting customers, be it for games or the consoles themselves. Users are always tempted when they see cheaper prices, even if the source offering them turns out to be fake.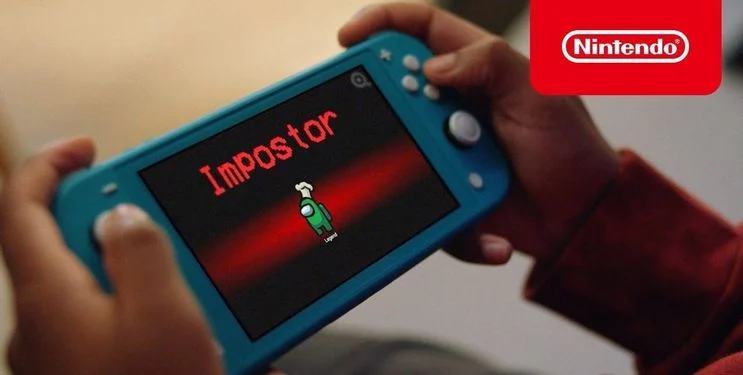 Unfortunately, such incidents are pretty common, and Nintendo users happen to be the latest victims. Apparently, multiple sites have been impersonating the Japanese video game company's official website lately.
They're mimicking almost everything right down to the logo and offering Nintendo Switch consoles at significant discounts. The company has warned its users of the incident already, but we're here to shed more light on the matter. If you want to know what this is about, this article has everything you need.
Impersonating Nintendo – Cheap Prices, Expensive Outcome
Impersonating a well-known company to perform phishing attacks is becoming a very common tactic in cybercrime. Not long ago, several similar attacks involved none other than the medical company – Pfizer.
Now, the mega-popular Nintendo company is the attackers' main source of phishing. By creating fake websites that offer tempting deals, they can easily get a hold of the victims' credit card information.
Nintendo is taking the incident very seriously, and to be honest, it should. Let's not forget that 2 years ago, threat actors logged into the accounts of more than 300,000 Nintendo users without authorization.
So, Nintendo has a lot to say about the matter at hand. First, the company started off with acknowledging the incident in the form of a tweet:
"[Caution] We have confirmed the existence of a fake website that impersonates Nintendo's homepage. Please be careful not to mistake it for our website, and do not purchase products from fake websites."
The gaming giant had to state the incident to the public. However, it also said that it will immediately alert the police and relevant law enforcement agencies so they can take the matter into their own hands.
Nintendo Alerts Its Customers
Aside from disclosing the incidents, Nintendo elaborated a bit more about what the fake website is doing to grab the victims' attention. First, they're using the exact Nintendo Logo, which practically fake-legitimizes the source.
Second, they're offering huge discounts on Nintendo Switch consoles. If that's not enough to tempt any online shopper, we don't know what is.
Finally, Nintendo urged everyone not to purchase anything on fake websites. The company also added what damage the victims can bring to themselves, their online identity, and their bank accounts.
You can find the full statement below:
"The fake sites use our company's logo illegally, making it look as if they are operated by us, and display our products, such as Nintendo Switch, for purchase if at a significantly discounted price. Purchasing products on fake sites may result in fraudulent damage such as unauthorized acquisition of personal information. Please be careful not to mistake it for our website, and do not purchase products from fake websites."
Switch ranks as one of Nintendo's most popular console series of all time with over 92 million units sold. This makes the company a very good target if hackers want to make a penny or two. They could also steal your identity if you willingly submit your payment information.
Nintendo Fake Websites – Users Buy, Attackers Gain
Nintendo just recently came out with a Switch OLED, which just like PS5 and Xbox, is kind of hard to find in terms of stock. This will definitely urge buyers to search for whatever source in order to get their hands on the console.
Nintendo has done its part by informing you of what the attackers are doing and what you need to do. Fake websites are on the rise, so you'd better avoid them at all costs.
All you have to do is the following: If you want to purchase a certain product, make sure you do so by visiting the company's official website. Never buy anything from websites you that have a 1% chance of being fake. Stay safe.