How to Watch Oleksandr Usyk vs Chazz Witherspoon Live Online
|
There's nothing more exciting than a debut of an undisputed champion in a new division. On Saturday, October 12th, 2019, the undefeated Ukrainian Oleksandr Usyk is making his heavyweight debut against the veteran heavyweight Chazz Witherspoon. The fight is happening at the Wintrust Arena in Chicago, and it's going to be epic. So, do you want to stream it live on your FireStick, Apple TV, PS4, Xbox One, Smart TV, or Android? Here's how you can watch Usyk vs Witherspoon live anywhere in the USA, UK, Australia, Canada, or New Zealand.
Usyk vs Witherspoon – Live Streaming
The heavyweight fight this weekend will be broadcasted in two countries, the US and the UK. I'm going to state the channels below, but before you check them out, you need to know that they're only available in their respective countries.
Yes, both of these channels abide by geo-blocks, a mechanism used to terminate a user's access based on his/her geographical location. You see, your whereabouts dictate what you get to access on the World Wide Web.
Any website/service examines your IP address to determine whether or not you're within its area of coverage. The following channels demand a US IP or a UK IP address respectively to operate. So, if you don't have those, you're not getting in.
Guys, remember, it's a help guide. Therefore, the solution will be presented later on in the article, cheer up. As for now, here are the channels for the highly-anticipated Usyk vs. Witherspoon bout:
DAZN (United States)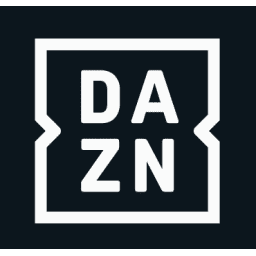 DAZN is a global sports channel that's available in nine countries. Each version of the channel offers a certain amount of content.
However, all of them do stream Matchroom Boxing matches, so you'll be able to find Saturday's fight in every region.
But as of now, the US DAZN has the most content, so why not stick with the best? Most streamers are users who are trying to cut the cord and stay away from long term cable deals.
Well, in that case, DAZN is the perfect way to do so. It's a subscription-based channel that offers grand events as part of your subscription. Here's how the pricing looks like in each country:
The United States: ($99.99/Year, $19.99/Month).
Brazil: (R$37,90/Month)
Spain: (9.9999€/Year, 9,99€/Month)
Austria: (119,99€/Year, €11,99/Month)
Canada: ($150/Year, $20/Month)
Germany: (119,99€/Year, 11,99€/Month)
Italy: (€9,99/Month)
Japan: (¥1,750/Month)
Switzerland: (12.90CHF/Month)
As I mentioned, the US version is the best one in terms of content. However, if you live in one of the countries mentioned above, the "Usyk vs. Witherspoon" fight can be easily streamed.
Moreover, DAZN is available on almost every device known to the human race. You'll find supported applications on Mac, PC, Apple TV, Amazon Fire Stick, Android, iPhone, iPad, Android TV, Chromecast, PlayStation, Xbox, and Roku.
I repeat, DAZN is only available in these countries, so if you're living abroad, all you'll be getting is this geo-error message:
"Sorry, DAZN is not available in your country yet."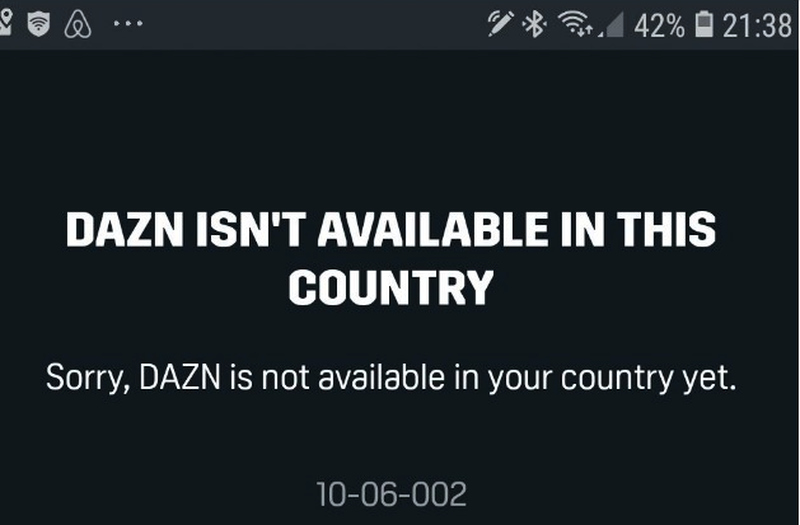 That's what users with no knowledge of how to circumvent geo-restrictions would get. Once you're done with this article, you'll be joining DAZN's 4 million+ subscribers no matter where you are.
Sky Sports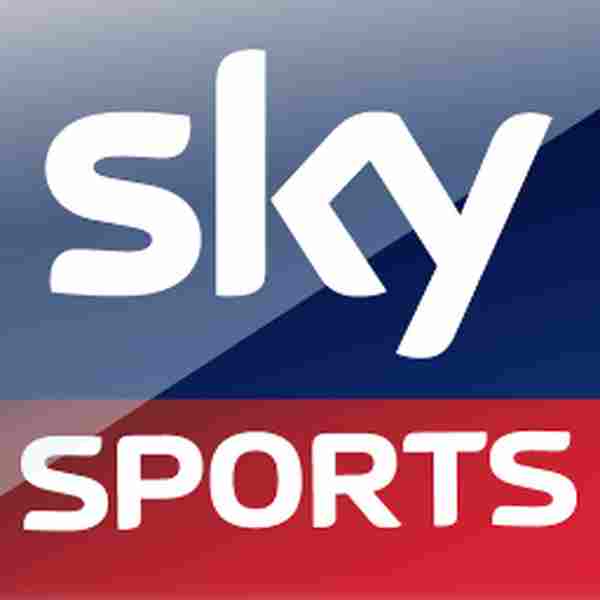 Sky Sports is a leading sports channel in the United Kingdom. Almost 12 million customers have a Sky subscription in the country.
Don't forget, Sky has been around for quite some time now, amassing an enormous fan-base and taking over 0.5% share of the world's internet traffic usage
Let's get back to the fight at hand. Usyk vs. Witherspoon is going to be on both Sky Sports Main Event and Sky Sports Action. Mostly, at 2 a.m UK time.
If you're already a Sky customer, you'll be able to stream it live as part of your subscription on your Android, iOS, PC, and Mac. However, if not, you can always get Sky Sports Day Pass using Now TV for £8.99. It's a great deal if you're just interested in the fight. 
Also remember, Sky Sports (Sky Go), is only available in the United Kingdom. So, if you live abroad, you'll witness the same geo-error message DAZN fans got when overseas. Here's what you get.
"Sky Go is only available to users connecting from within the UK or Republic of Ireland. Unfortunately, we cannot confirm that you are within these territories at the moment. Please try later." Time to get serious. If you wish to circumvent these geo-restrictions, the solution is right ahead. Just scroll a bit further, and you'll learn how to watch Usyk vs. Witherspoon live anywhere.
The Cat vs. The Gentleman – From Chicago to the Whole World
The easiest way to get around geo-restrictions is by using a Virtual Private Network. It's an internet tool that can fake your location and make you appear as if you're browsing the web from a whole new location.
It all depends on the server you connect to. Just connect to a server in the gateway city where the website/service you're looking for is available, and your job is done. Once the connection is established, you'll receive an IP address in that region, granting you full access to restricted content in the territory.
For example, if you're living outside the US, DAZN will terminate your access. But if you connect to a US server, you'll be able to subscribe to the service and watch the fight come October 12th, 2019. It's effortless.
But wait, there's more. A VPN is not just a spoofing tool; it's also a cybersecurity software that enhances your internet privacy and safety. It protects your data with military-grade encryptions, making it next to impossible for hackers and prying eyes to get a hold of your private information.
Your Way to Global Matchroom Boxing Streaming
So, now you have the tool, shall we proceed to how we can use it? Here is a comprehensive step-by-step walkthrough that enables you to watch Usyk vs. Witherspoon live anywhere:
Sign up with a suitable VPN provider. I always recommend ExpressVPN as it has the fastest servers in the industry.
On their website, download and install the VPN application on your device. Make sure to get the right one for your operating system.
Next, launch the VPN client and sign in with your username and password.
Decide which streaming service you want to access overseas.
Connect to a server in the required country:

US server for DAZN
UK server for Sky Sports.

To make it easier, clear your browser's cookies and cache.
Launch the channel's website or app.
Stream Usyk vs. Witherspoon live anywhere in the world.
I strongly recommend making sure your VPN works well with the channels above. You see, DAZN can determine if you're using a proxy or an unblocker. That's why I recommended ExpressVPN as it's tested against such a blocking mechanism.
That's not all. ExpressVPN also provides you with a streaming alternative in the form of Smart DNS. That way, you'll be able to access restricted content on all the devices available (except Roku), with minimal speed loss.
In case the provider wasn't what you're looking for, you can ask for a refund within 30 days of purchase. Also, there are several other VPNs that can do the job. Check them out below.
Last Updated Today


30-Day Money-back Guarantee
Unlimited Bandwidth
Apps For All Your Devices
24/7 Live Support
Visit ExpressVPN
Usyk vs Witherspoon – What You Need to Know
If Usyk's domination of the cruiserweight division was any indication, he, as a heavyweight, should continue to be a must-see fighter. On October 12th, 2019, the cruiserweight will jump to a new division to face off against the veteran Witherspoon in a clash that everyone should witness.
However, this debut wasn't like that. Usyk wasn't supposed to face Witherspoon. Spong was the initial opponent, but the fight was called off following an adverse finding in Spong's VADA drugs test, and he was refused a boxing license by the State of Illinois commission.
That's a bummer. But hey, that loss came out with a "gain" as we're going to see one of the best face-offs in October. According to Witherspoon:
"I can't wait to face Usyk in Chicago. I have been in training ready for a big fight, and it doesn't get bigger than this. Oleksandr is stepping up to Heavyweight – and he's going to find out that it's a totally different game. I've won my last eight fights and I really feel that I've been waiting in the wings for a huge opportunity like this and I am going to put every ounce of myself into the fight on this massive stage."
There's no big fight without an exciting undercard. Luckily, we're getting some good fights during the night. Check them out below in this full fight card preview.
Main Event
Oleksandr Usyk vs. Chazz Witherspoon
Undercard
Daniel Lewis vs. Alexis Gaytan
Gor Yeritsyan vs. Damien Lopez
Elvis Rodriguez vs. Luis Norambuena
Raymond Muratalla vs. Arnulfo Becerra
Ruben Rodriguez vs. TBD
Usyk vs Witherspoon – Final Thoughts
Well, there you have. Everything you need to know about how to watch Usyk vs Witherspoon is in the guide above. Remember, if you live outside the channels' countries, you must use a VPN to unblock them in yours.
Don't miss a punch. Connect to the right server as instructed in the steps parts, and you'll be fine. Now, who do you think will win? A lot of rumors are saying that Usyk is in way over his head, do you think it's true? Share your predictions below.