Which VPN should you sign up with as of November 2023? VPN stands for a Virtual Private Network. It's a critical tool that allows its users to encrypt their traffic, hide their IP addresses, and browse the web anonymously.
Some users also turn to VPN to bypass regional restrictions imposed on certain websites and apps such as Netflix, Hulu, Amazon Prime, and HBO Go. Due to increasing awareness of online privacy and security, the popularity of VPNs is ever-rising.
With all that in mind, which VPN service should you turn to for all your Internet browsing, torrenting, and streaming needs? Check out our compiled list of the best VPNs in November 2023.
Top 7 VPN Providers in November 2023 – Content Index
Picking a good VPN requires some research. During the past 5 years, we have tested various premium and free VPNs using our strict evaluation benchmarks.
In this guide, you'll find everything you need to know about the key features that make a VPN credible to use while browsing the web.
How to Find the Perfect VPN Service?
Signing up with the right VPN can be a daunting task. We've compiled a 9-item checklist below which will help you identify the key elements you should consider when choosing your VPN service provider:
Supported Platforms
Ask yourself this: "Which device do I want to install the VPN app on?" While you can manually set up a VPN connection on Windows PC, Mac, Android, and iOS devices, this process can be difficult as well as time-consuming.
VPN apps make it much easier to establish a secure VPN connection. All you have to do is download and install the VPN application. Once done, you will need to sign in to the app and choose a VPN server to connect to.
Reputable VPN services grant you easy-to-use apps for all major operating systems. This has to include Mac, Windows, Android, and iPhone smartphones. Some VPNs even have dedicated apps for Amazon Fire TV.
VPN Server Distribution
If you want to access American Netflix abroad, there is no point in signing up with a VPN service that has no servers in the USA, for instance.
A lot of VPN providers have a complete list of VPN servers published on their websites. So it's always a good idea to check them out before signing up.
In case you cannot get a hold of the VPN server list, try getting in touch with the VPN service's support team and ask them whether they actually have VPN servers in your preferred location.
Speed
A VPN is no good if it drags your Internet speed to the ground. If it does, it can make your browsing experience unbearable, especially if you are using the VPN app to unblock your favorite streaming channels.
Make sure that your VPN service has minimal effect on your Internet speed. Free VPNs usually are no good when it comes to speed due to the fact their servers are almost always overloaded. Signing up with a premium VPN that offers high-speed servers is the way to go.
Ability to Unblock Restricted Content
VPNs often post claims about their ability to unblock certain streaming services. Now, it has become a lot tougher to do so as the streaming channels have the means to block your VPN connection.
The likes of Netflix can ban your VPN if it's not credible enough. Therefore, check their official website and user reviews in order to make sure that this VPN can and will unlock your preferred channel.
Moreover, it's better to pick a VPN provider that offers Smart DNS proxies. In that case, you'll be able to stream restricted content at minimal speed loss.
Also, you get to configure the feature on a wide range of devices, including iOS, PC, Mac, Android, Apple TV, Chromecast, PS4, Xbox, and Smart TVs.
Make sure that whichever VPN service provider you end up choosing allows you to get your money back in case it fails to deliver on its promises.
Torrenting
In case you want to use a VPN to download torrents anonymously, make sure that your VPN service actually supports P2P downloads. Torrenting without connecting to a VPN server first can result in receiving DMCA notices from your ISP.
A large number of VPNs actually do not allow their users to download torrents while connected to their VPN servers. In other cases, you might be able to download torrents while connected to one VPN server but not another.
For torrent downloaders, a VPN service with unlimited bandwidth and no P2P protocol restrictions is a must.
Security and Privacy
If you care about your Internet security and anonymity, the encryption methods used by your VPN service should be high on your list of priorities.
Most VPN service providers offer VPN protocols such as OpenVPN and L2TP. Find one that does so as well.
A perfectly secure VPN should use the standard 256-bit AES encryption.
Your VPN should have a kill switch feature to terminate your internet access if a sudden drop in your VPN connection occurs. This prevents your browsing activities from leaking to your ISP's servers.
Register with a VPN that does not keep logs of its users' online activities.
Make sure that the VPN is based in a country with no strict data retention requirements. In other words, if they're based in a country associated with the Five Eyes, you should avoid them.
A good VPN has to include WebRTC, IP, and DNS Leak protection measures. If you already have a VPN, run a test using our own WebRTC Leak tool.
Check third parties auditing that assesses a VPN's security, privacy, and effectiveness.
Stay away from free VPNs as they accidentally or intentionally leak your online data. They might also sell it to third parties in exchange for revenue.
A VPN should offer most, if not all, of the features mentioned above. If not, it might be better for your security if you look elsewhere.
Customer Support
Users dealing with VPNs for the very first time rely on the provider's customer support to help them with any problem they may come across.
There are several providers who offer customer support through tickets and emails. However, the ones you should be looking for are services with live chat or telephone support.
That way, you get to solve your problem on the spot, as tickets and emails take a bit more time to respond to.
Pricing, Payment Options, and Refunds
You should consider your budget by opting for a VPN with reasonable prices. Check out the features and services. With a top VPN provider, you will definitely get what you're paying for.
On the other hand, a good VPN should provide several payment options to suit any customer. This includes Credit cards, PayPal, and even anonymous payment methods such as BitCoin.
In some cases, the VPN might not work for whatever you have in mind. If that's the case, you should rightfully claim your money back. Unfortunately, some VPN service providers only have a short refund policy.
You might not have ample time to test the VPN thoroughly within a few days as a result. Generally speaking, you should only sign up with a VPN that has a 30-day money-back guarantee.
Free Trial
While a 30-day money-back guarantee is an efficient way to test the VPN provider, some users prefer not to submit their credit card information in the process.
A free trial allows you to get free access to a VPN's service, typically limited by a time frame. This is a rare feature in the VPN industry, but you can find some VPNs that do offer a free trial. These trials periods usually
Best VPN for November 2023 – Analysis
Which VPN you end up choosing is totally up to you. Keep in mind that some VPNs are better suited for specific tasks.
For example, a VPN might be excellent for browsing the Internet anonymously but, at the same time, doesn't unblock American Netflix.
As a general rule, we suggest staying away from free VPNs as they are highly unreliable and, in some cases, even risky to use. Now, based on the numerous tests we carried out and our evaluation criteria, here are the best VPNs for November 2023.
1. ExpressVPN – Best VPN for November 2023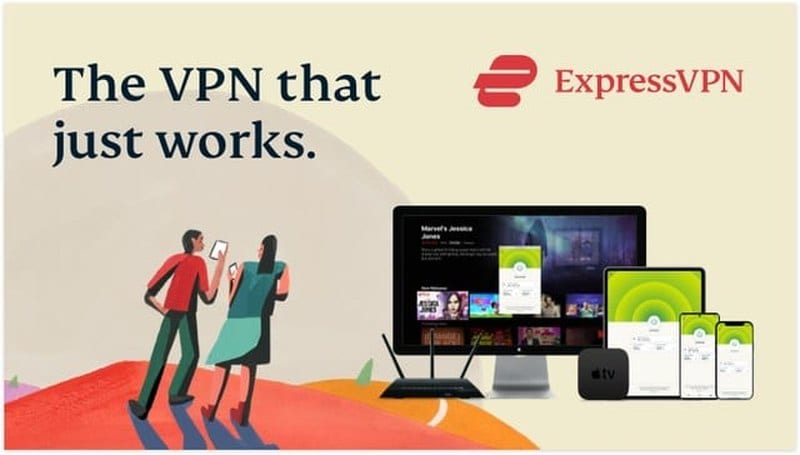 ExpressVPN is one of the best VPNs in the industry. As a whole package, there are only a few VPN providers that can match the quality of ExpressVPN. The provider's app is easy-to-use, and even new users can navigate through its features.
The VPN is based in the British Virgin Islands, which is not included in countries where data retention laws are present such as the US, Canada, and the UK.
ExpressVPN has more than 160 server locations in 94 countries. This is an important factor since it dictates which websites, services, and streaming channels you get to unblock.
When we tested their server speed, ExpressVPN came out with positive results. As you may know, a VPN's encryption causes a speed drop in your connection. However, an ExpressVPN nearby server showed a 6% drop only.
We were also able to unblock all major streaming channels, including the likes of Netflix, Hulu, BBC iPlayer, and Amazon Prime Video using their VPN service or their free Smart DNS feature (MediaStreamer) during our testing.
ExpressVPN has an automatic kill switch – a feature that cuts off your internet access if a sudden drop in your VPN connection occurs. With that, none of your browsing activities will be compromised.
ExpressVPN subscribers can use the VPN app on five devices simultaneously. Moreover, thanks to their 30-day refund policy, you can always get your money back in case you aren't totally satisfied with this VPN product.
160 server locations in 94 countries
256-bit AES encryption
Kill Switch
Five concurrent connections
Smart DNS
P2P support
User-friendly apps
Access to US Netflix
30-day money-back guarantee
Split tunneling
Extensions for Chrome and Firefox
Excellent Speeds
---
Get 3 extra months free on THEVPN.GURU's #1 recommended VPN: Get ExpressVPN Now
2. BulletVPN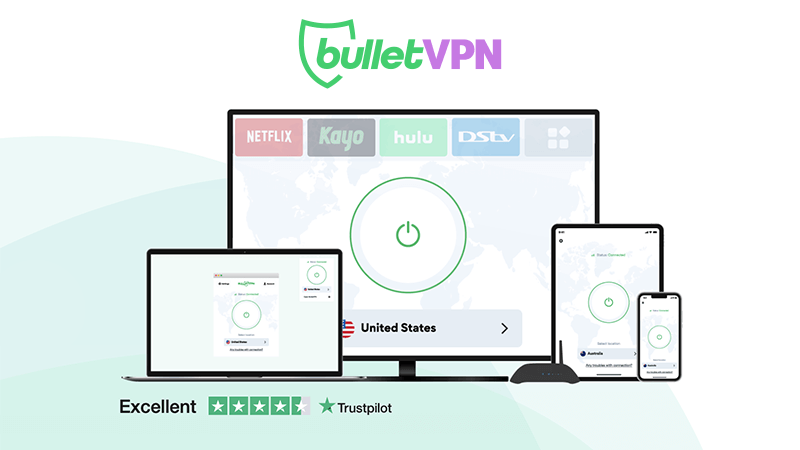 BulletVPN does an excellent job when it comes to working around geo-blocks You can even download and install the BulletVPN app on Amazon Fire Stick and Nvidia Shield TV, among other devices.
The provider is based in Estonia, where no data retention laws apply, and it's far away from the Five Eyes Association.
BulletVPN's network includes 154+ servers in 54 countries. It covers popular countries such as the USA, the UK, France, and Russia. BulletVPN also includes free Smart DNS proxies.
BulletVPN claims that it's as fast as a bullet. When we performed a couple of tests, it turned out to be true. The provider maintained excellent speeds with only a 6% drop.
Note that BulletVPN has dedicated servers for streaming, online gaming, and torrenting as well. If you want good speeds, try their special servers labeled as (High-Speed).
In addition to a VPN Kill Switch, this service has an exclusive feature called Bullet Shield. While others resort to an automatic kill switch on their own, BulletVPN enhanced that.
The Bullet Shield technology doesn't allow you to connect to the internet if a VPN connection is not established.
In other words, you cannot browse the internet unless you're protected. The aforementioned features can be shared across 6 devices per account.
Finally, you can test out their service (risk-free) courtesy of their 30-day refund policy.
Pros
154 server locations in 54 countries.
Military-grade encryption.
Automatic Kill Switch.
Six concurrent connections.
Free Smart DNS feature.
Allows P2P torrenting.
Easy-to-use apps.
Supports US Netflix.
30-day cash-back guarantee.
Bullet Shield.
1-day free trial.
Cons
No split tunneling.
It doesn't have browser extensions.
3. Surfshark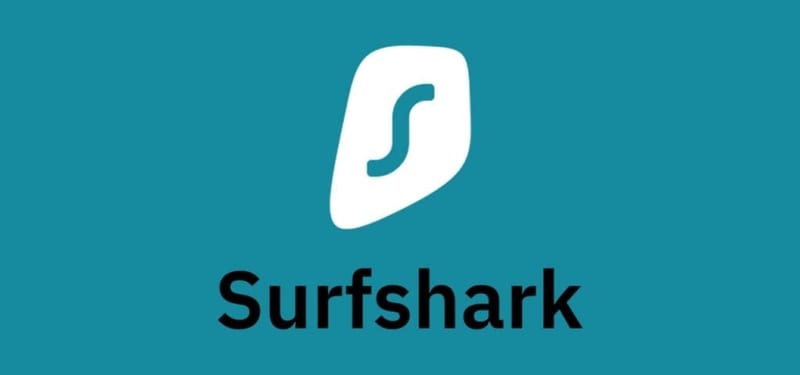 This VPN provider is relatively new. Still, it highly impressed us when we reviewed it recently. Just like ExpressVPN, SurfShark is based in the British Virgin Islands. In other words, there are no data retention laws to abide by.
In case you're looking for a VPN service you can use to access your favorite streaming channels abroad, Surfshark is just the thing for you. First, the service has hundreds of servers in 50+ countries.
Also, if you want to access geo-restricted services on SmartTV, PS4, Xbox, Apple TV, and other VPN non-compatible devices, you can use SurfShark's Smart DNS feature.
There have been reviews about SurfShark being very fast. Our Surfshark speed tests did confirm the validity of those reviews. When I connected to a nearby server, the speed drop was only 2%.
As a result, we were able to stream online content in HD and UHD without experiencing any buffering issues.
With an automatic kill switch, your data won't be compromised if your VPN connection disconnects unexpectedly.
Also, SurfShark has Multi-hop, which allows you to connect to multiple servers in different countries – it essential is a Double VPN feature.
Unlike any other VPN provider on the list, SurfShark doesn't put a limit on the simultaneous connections you get to use. You can connect as many devices as you want using a single account at the same time.
Finally, SurfShark has affordable subscription rates and a 30-day refund policy in case you change your mind later on.
Pros
Servers in 60 countries.
256-bit AES encryption.
Kill Switch.
Unlimited concurrent connections.
Free Smart DNS proxies.
P2P friendly.
Easy-to-use apps.
Unlocks US Netflix.
30-day money-back guarantee.
Split tunneling (Whitelister).
Extensions for Chrome and Firefox.
Multi-hop (Double VPN).
Cons
Expensive plans
No free trial.
4. Unlocator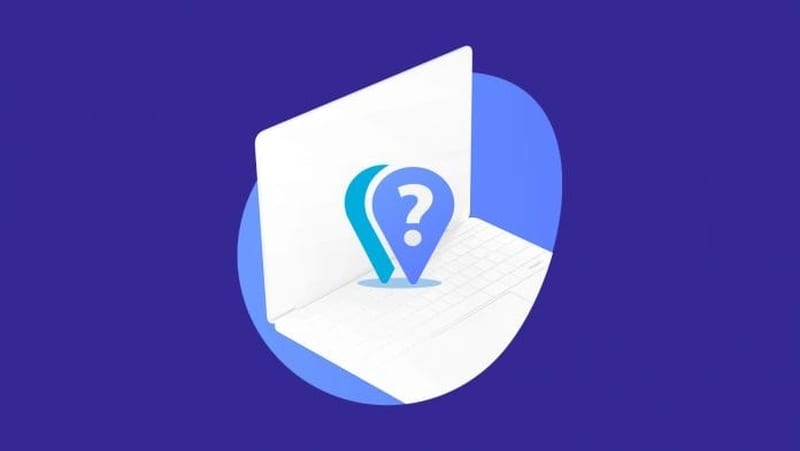 Unlocator used to be a Smart DNS provider, but now, it joined the VPN industry. The service's headquarters are based in Denmark, which is part of the 9-eyes alliance, an enlargement of the Five Eyes association.
However, they do claim that they don't store any of your logs, which means the government won't be able to get a hold of your information.
Unlocator has over 41 servers across 36 countries. The provider offers military-grade encryption and several security protocols to choose from depending on the device you're operating.
While performing some speed tests, Unlocator showed some good results. However, some distant servers were very slow. As a result, our Internet speed dropped drastically while connected to those servers.
Furthermore, Unlocator offers Smart DNS proxies that allow users to bypass regional restrictions on any device, including iOS, Mac, Android, PC, PS4, Xbox, Chromecast, Smart TVs, and Android TVs.
When it comes to privacy, Unlocator also has a kill switch along with Unlocator Shield, which cannot be activated if the kill switch feature is off. This technology doesn't allow you to connect to the internet if you're not using any of the provider's servers.
With a single account, you can benefit from the Unlocator's VPN features on a total of 5 devices simultaneously. Also, the provider allows users to test their services for 7 days free of charge.
You don't need to submit your credit card information; you just have to provide it with your email address. In case you choose to subscribe to Unlocator, you'll benefit from their 30-day refund policy as well.
Pros
Servers locations in 36 countries.
VPN standard encryption.
Automatic Kill Switch.
Five concurrent connections.
Smart DNS available.
Supports P2P
User-friendly interface.
Unblocks US Netflix.
30-day cash-back guarantee.
Seven-day free trial.
Unlocator Shield
Cons
No split tunneling.
No browser extensions.
Some slow servers.
5. NordVPN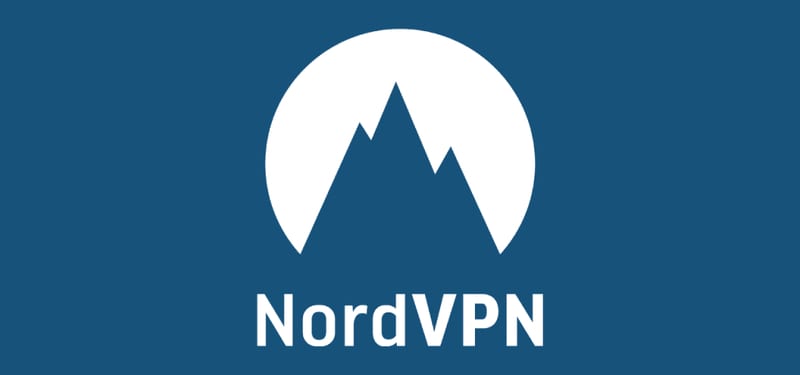 NordVPN is a Panama-based VPN service provider. This is crucial as it means they are based in a country where there are no data retention laws. The provider boasts a huge server network consisting of 81 locations in 59 countries.
With NordVPN's Smart DNS (SmartPlay), you can access geo-restricted channels easily. You'll find setup guides on their official website in case you need any help.
NordVPN's servers were a bit inconsistent when it came to speed performance. I tried several servers (distant and close by), and the results were mixed. The nearby server marked an 18% drop in connection speed. However, when we connected to Tor over VPN servers, the speed reduction rose to 40%.
NordVPN has a kill switch to stop your internet if anything goes wrong with your VPN connection. Also, it has a double VPN feature.
The fact your Internet traffic passes through two VPN servers instead of one basically means you get to encrypt it not once but twice.
The downside here is that your Internet speed will drop even further in case you do choose to enable to double encryption feature.
NordVPN allows subscribers to use their VPN app on 6 platforms at the same time. You get a 30-day refund policy once you sign up for their service. As for a free trial, it's a bit vague here as you're required to submit your credit card info to benefit from the feature.
Pros
Server locations in 59 countries.
Military-grade 256-bit AES encryption.
Kill Switch.
Six concurrent connections.
SmartPlay (Smart DNS).
Supports P2P
User-friendly interface.
Unblocks US Netflix.
30-day cash-back guarantee.
Split-tunneling.
Browser extensions.
Double VPN.
CyberSec (Anti-malware/virus technology).
Cons
No free trial
Several servers are slow.
6. IPVanish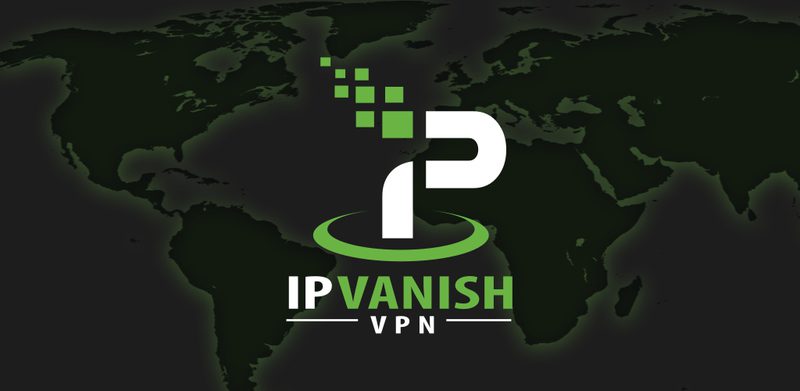 If you are looking for a cheap and reliable VPN provider, you can opt to sign up with IPVanish. The provider's headquarters are based in the US, which raises some concerns about your privacy due to the fact that the USA is part of the 5-Eyes alliance.
In 2016, the US Department of Homeland Security agents investigated an IPVanish user. This goes against the "no-log" policy the provider states. However, after that incident, nothing was reported about the provider and its Zero-log policy is as strict as ever.
Keep in mind that despite having servers in 75 locations, the provider isn't as reliable as others when it comes to bypassing geolocation errors.
After testing several American VPN servers, we were unable to access US Netflix from abroad for instance.
IPVanish claims to be the fastest VPN in the world. While evaluating the speed of its servers, IPVanish just showed a 10% drop, which is very good, especially for online gaming.
However, we'd rather label this VPN provider as one of the fastest rather than the fastest one.
Furthermore, the provider doesn't offer a Smart DNS feature. So, you have to stick to its VPN servers to unblock restricted content.
IPVanish also has an Automatic Kill Switch, which shuts down all Internet traffic if/when your current VPN connection stops working.
Moreover, the service allows users to use their VPN app on unlimited different devices at the same time.
All in all, IPVanish ranks high in terms of privacy, speed, and server network. You can try their service risk-free during the first 7 days of purchase.
Pros
75+ server locations.
256-bit AES encryption.
Kill Switch.
Unlimited simultaneous connections.
P2P support.
User-friendly applications.
Unblocks Netflix.
SOCKS5 web proxy.
Chrome extension.
Cons
7-day money-back guarantee.
No Smart DNS.
Can't unblock Netflix.
No free trial.
7. CyberGhost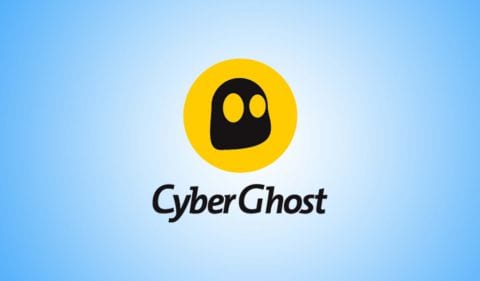 Co-founded in 2009 by Robert Knapp, CyberGhost is one VPN provider that has gained a lot of customers considering the number of years it has been active. At the moment, over 15 million users have signed up with CyberGhost.
The provider is based in both Romania and Germany. Romania does not have strict censorship or surveillance laws. Germany, however, is part of 14-Eyes, which raises some privacy concerns.
The VPN service has servers in over 90 countries around the world and allows users to unblock the likes of Netflix, Hulu, and BBC iPlayer.
We tried several servers while testing the quality of the provider's speed. The results were mixed. In the US, our connection speed saw a somewhat high drop. However, servers in the UK were pretty great, suffering only 12% speed loss.
Regarding the accessibility of media channels, CyberGhost doesn't offer a Smart DNS feature. But their servers are well-equipped to get you around copyright issues, government-imposed bans, and restrictive local networks.
As for whether or not this provider has a kill switch, it does. Therefore, your data will always be private even if your VPN connection suddenly drops.
CyberGhost had some privacy issues a while ago when Kape Technologies bought it. The company has a shady history and is known to have created malware in the past.
If you sign up with CyberGhost, a single account will allow you to use its services on seven different devices at once. Finally, the provider is one of the most expensive VPN providers on the list. However, its 45-day money-back guarantee gives you a better idea of what you're investing in.
Pros
112 server locations in more than 90 countries.
Military-grade encryption.
Automatic Kill Switch.
Seven simultaneous connections.
P2P support.
User-friendly applications.
Unblocks Netflix.
Browser extensions (Firefox and Chrome).
45-day money-back guarantee.
Cons
The parent company has a poor reputation.
Not reliable enough in highly censored countries like China and the UAE.
No free trial.
No Smart DNS feature.
Best VPN for November 2023 – Final Thoughts
That's all folks. Hopefully, our transparent and unbiased November 2023 VPN review gave you greater insight into which VPNs you can actually trust.
In short, whatever VPN you end up choosing has to meet certain criteria. Are you actually using any of the VPNs we have reviewed above? If so, would you recommend them to other people?
Best VPN Review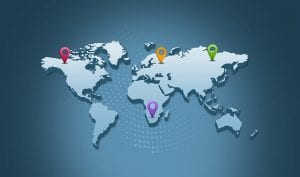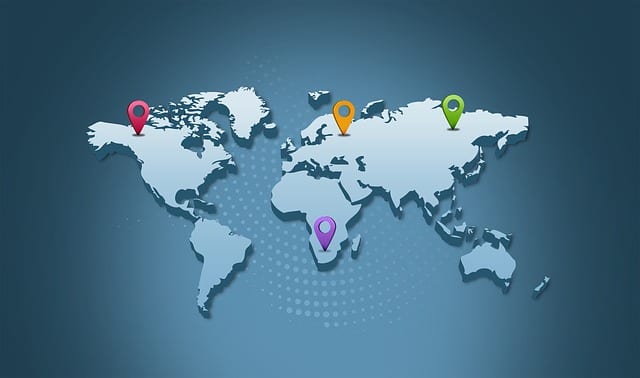 Name: ExpressVPN
Description: Although ExpressVPN is a bit pricier than other VPNs, their overall package scored the highest during the test we performed. If you're looking for a top-class VPN, this is the one.
VPN Apps

Access Region-Restricted Content

Speed

Customer Support

Refund Policy