Privacy is the ability to control what information about yourself is available to others. With the recent surge of smartphone apps, we are, both consciously and unconsciously, throwing away our privacy. In keeping with the prevailing trend, you are constantly downloading new apps on your Android smartphone. But are you aware that this exercise could be the source of serious problems. If the apps are being downloaded from unknown and unverified sources, the risk is even higher. The lure of being able to download paid apps at no cost is undoubtedly irresistible. The fact is Google's Android smartphones are more vulnerable to attacks by hackers than Microsoft's Windows Phones or Apple iOSs. In this guide, we'll take a look at apps that might risk your smarphone's privacy. You can also find a list of apps that will help you protect your handheld's security.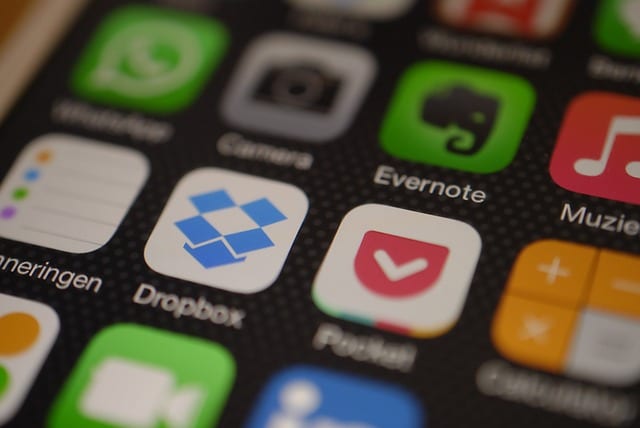 How does Android get affected?
A recent and exhaustive report on apps by Trend Micro reveals that a new malware known as Godless can affect nearly 90% of all Android devices. This malware roots the Operating System without the user knowing it. Subsequently, hackers assume full control over all unwanted apps installed in the phone.
The Trend Micro report also warns that the potential Godless carrier apps are available for downloading on the official Google Play Store.
Another report published by the anti-virus team of Symantec's Norton points out that nearly 50% of all Indian users of smartphones allow outsiders to access their sensitive mobile data and phone's contacts to just about any app. The startling thing is that 40% of such phone users even allowed access to their phone's camera. The report also states that self-indulgence in most users was the main reason for such spiraling risks.
According to published statistics, there are a whopping 48,000 apps available to Android devices and the application gets permission from the operating system via the cell phone. These permissions allow applications to perform numerous activities like starting phone calls, reading SMSs, or identifying someone's phone location. But apps may also access personal data for illegal purposes.
Additionally, around 5% of Android apps are usable to place calls to a specified number. Another 2% of apps can transmit an SMS to a premium number that's unknown without any user involvement.
Even though a substantial majority of such applications have been developed with marvelous or altruistic intentions, there have been variations also. An app for bank phishing called Droid09 was identified and eliminated from the Android Market.
List of Apps That Improve Android Privacy and Security
You can use the following Android apps, all available on Google Play Store, to increase your smartphone's security.
Secure Call

SSE – Universal Encryption App

Crypt4All Lite (AES) 
AppLock 
The iOS angle
Like the Android, the Apple's iOS too, isn't immune from such threats either. In a recent case, Apple was charged in a law suit where the plaintiff claimed that Pandora, Apple's service for music-streaming, and a few others had transmitted personal information of users to certain advertising networks sans their consent.
It was also mentioned in the petition that some Apple apps are deliberately selling information to ad networks which include the users' age, location, income, gender, sexual orientation, ethnicity, and political views. Pandora has received a court subpoena as the probe advances.
In the recent past, 101 popular Android and iOS apps were brought under the scanner. The startling discovery was that 56 of these actually transmitted the unique device ID of the phone to other companies without any user awareness or permission. 47 apps revealed the location of the phone while 5 sent out gender, age, as also other personal data. Android and iOS versions of a video game known as Paper Toss was known to have transmitted the ID number of the phone to five advertisement companies.
If these phones are going to do things on their own, why not make the owner a turkey sandwich!
The bottom line is that more personal data is sent out by iOS apps than Android apps. This has now become a cause for major concern the world over as more and more data continues to get leaked into the wrong hands, resulting in alarming rise in cybercrimes, particularly hacking.
Again, if these phones can do this why not choose to wash the owner's car for them! How about do something that is actually positive for the owner!?
iOS Privacy and Security Apps
Signal
Silent Phone
Wickr
Telegram
LastPass
Onion Browser
1Blocker
App permissions
When a user downloads apps from the Play Store, the latter shows what all it's about to access on the user's phone. Even though this is not a copybook security risk, it is definitely a noteworthy privacy risk. It allows the app to access data and hardware on the phone, which may not be necessary for it. The only way to prevent this is to carefully read the access list. Then, weed out the unwanted ones, and not download them. The App Permissions feature may be used for controlling whether each app has individual access to the phone's camera, microphone, and contact list.
Facebook, Twitter, and Social Media Privacy Dilemma
Despite Facebook's effort to better protect its users' privacy, there is certainly an element of privacy risk involved whenever you download the popular social app to your smartphone. The reason behind this is that Facebook constantly carries out tests on its users, mostly without their knowledge. For instance, Facebook does use your location when making friend suggestions. You cannot even sign up to Facebook using an imaginary name. If you attempt to do so, Facebook asks you to provide a government ID!
You might wonder why global companies like Facebook, Twitter, or Google might jeopardize their users' privacy. It all comes down to money. By gathering more info about you, these services will be able to bombard you with user-targeted ads.
People freely and willingly sharing private info such as their email, phone number, location, and even social security number is the most worrying trend of all however. Studies have shown that people will disclose more personal information online than they will face-to-face.
Protective measures
We have recently published an article that extensively covers all the measures you can take to protect your smartphone's privacy and security as well. With the ever-growing number of 3rd party and unofficial app stores, a few smartphones having app stores of their own, entice users through discounts and free apps. Remember, any app that is downloaded from an unknown source and which isn't within the ambit of the original Google Play Store is a potential risk.
This is because these stores don't verify such apps often for privacy, security, and malware issues. Side-loading apps, moreover, from any website is also a potential risk because one has no idea if someone has tampered with the app's basic code. Similarly, rooting is also best avoided because it overrides any security restriction put in by the phone's manufacturer or software developer. Be careful out there!