In the modern world, the biggest dangers are not physical, they're digital. Whether you use the Internet for business or pleasure, everyone is at risk of being victims of cybercrime. Despite our best efforts, we often leave our digital doors ajar for cybercriminals to exploit. Businesses, in particular, spend a hefty amount of money and other resources in securing their digital systems. However, many do not realize that the simplest of mistakes can make them pay most dearly. This comes in the form of a modern-day essential: WiFi.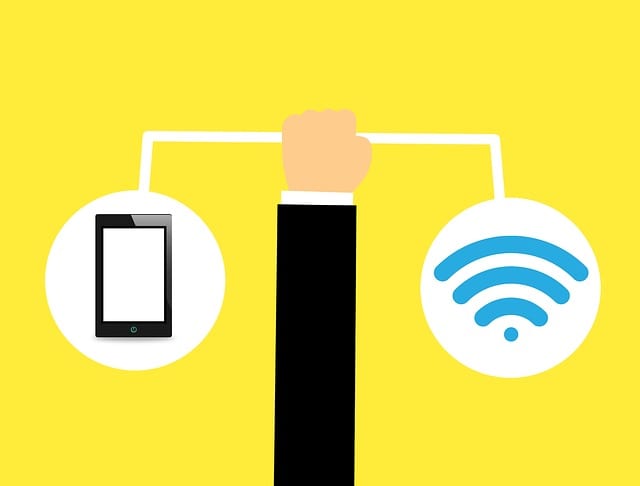 The Ever-Increasing Threat of Cyberattacks
If a business is not vigilant enough, they are at risk of cyberattacks. In these scenarios, loss of sensitive business information is almost guaranteed. And it's not just businesses that are at risk of cyber-attacks. Phishing scams, ID thefts, and the plethora of other scams are golden opportunities for cybercriminals to make use of your personal data. Contrary to popular business beliefs, a large security infrastructure does not necessarily mean greater safety. They are still at risk through their Wi-Fi connections.
This is the terrifying world of MITM or Man in the Middle attacks. This increasingly prevalent form of cybercrime is becoming immensely popular. Even the most security-conscious businesses are at risk of becoming victims. However, the correct know-how and technological infrastructure can mitigate the risk effectively.
The Shifting Landscape of Cybercrimes
With developing technology, cybercrimes have also evolved rapidly. Studies show that a large percentage of cybercrimes are now directed at private individuals. Cybercriminals have begun exploiting the ubiquitous Wi-Fi technology to perpetrate their crimes. The modern world is seamlessly interconnected and this is used by cybercriminals to their advantage.
WiFi Eavesdropping
MITM attacks rely on users' carefree joining of high-speed WiFi networks. Wi-Fi eavesdropping is among the most common types of crimes. It involves intercepting data transmission between WiFi hotspots and using the info for criminal gain. They use inexpensive technology to establish rogue access points and gather personal data of the victim. These are illegal networks that pose as legit hotspots. Once the victim connects to the network, their keystrokes are recorded and used for stealing personal information. Also, since these hotspots do not have encryption, their activity is visible to everyone.
Any personal data like login Ids, passwords etc. can then be used to commit any number of frauds. These include accessing corporate information, making online transactions, and using the victim's credit card. While a hacker may not use the info immediately, they will most likely do so in the near future.
It is common to think that the sensitive info on your device is the most precious thing. However, hackers do not hold any interest in that. They focus on email Ids and other accounts including social media. An example would be a hacker using a hacked email to access your PayPal account. They might even track your keystrokes to note down your new login info. The prospects are frightening.
International WiFi Eavesdropping is On the Rise
Over the past few months, hackers have been able to ensnare many prominent victims. Their list includes businesses like TalkTalk and Starbucks. The popularity of these attacks has led the FBI to issue warnings against unthinkingly connecting to a public WiFi.
However, WiFi eavesdropping is not restricted to public WiFi. As a matter of fact, any WiFi is subject to eavesdropping without proper security parameters to prevent it. Any hacker with the right apparatus and skills can hack into a WiFi from a nearby location. They would then use the unsuspecting victim's data to commit further crimes.
How to Avoid Being Victim of These Crimes
The first thing you need to do is be wary of using public WiFi. While cyber-attacks can happen on private WiFi as well, they are more likely to occur on public ones. The reason is that many public WiFi's do not have encryption. This does not mean that every public WiFi is hacked. However, hacking software is easily available, which means any public WiFi can be hacked – it's best to stay cautious. With a simple smartphone, a hacker can get all the info about your personal online accounts and create problems.
The best solution for resolving these concerns is using a VPN to connect to a public WiFi. Virtual Private Networks encrypt all data and minimize the risk of being hacked. You should use them on all WiFi connections, whether at home, work, or any other place.
How to Protect Your Private Network
Don't assume that just because you are on a private network that you cannot be made a victim.
Using WPA2 Personal Shared Key (PSK) mode does reduce the risk, yet anyone on the network can still track your online activity.
If your WPA2 security has the enterprise feature, then your traffic will not be read by anyone else. Since every user gets distinct login credentials, this method of connecting is far superior to the Personal mode. Also, regularly changing encryption keys give an additional layer of protection as they are distinct for each user.

Nevertheless, the WPA2 Enterprise mode requires a remote authentication server. This is commonly called RADIUS or Remote Authentication Dial-In User Service. However, for Windows Server, using an IAS or Internet Authentication Service for versions 2003 and above is a better option.
Alternatively, Network Policy Server (NPS) aspect of 2008 or later versions of Windows Server can also be used.
If you find neither of these supported on your server, consider opting for an inexpensive server. Some names in this category are Elektron, FreeRADIUS, ClearBox, and TekRADIUS.
What is the Final Solution?
If you're using a public WiFi, eavesdropping should be your biggest worry. Use a VPN for enhanced security and ensure you only visit SSL encrypted websites. If you are part of a network, then you should use software to mask mutual activity. For wired networks, IPsec or Internet Protocol Security is great for Ethernet activity encryption and authentication. Your safety is in your own hands and being vigilant is the first step towards being secure.