Tech giant and controversial Google has been working on yet another Android upgrade, and it's called Android 9 Pie. This is nothing new considering Google releases at least one Android update per year, each one promising enhanced user experience and better privacy features. What makes Android Pie stand out is the built-in AI capabilities. This new update comes at a time when users are concerned about the safety of information stored on their smartphones or tablet.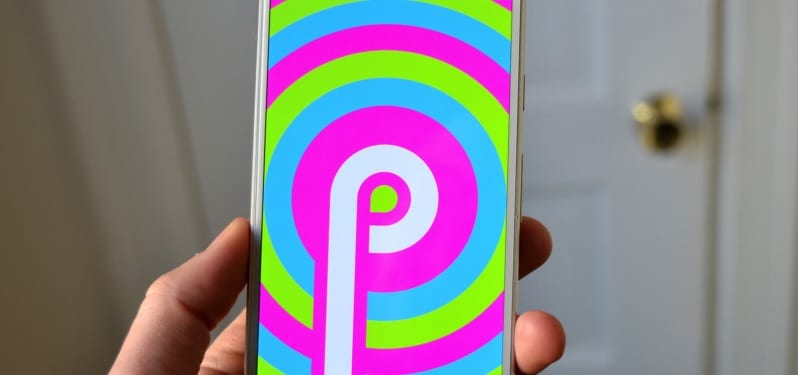 Release Date
The new version of the Android OS will be rolled out as an over-the-air update for existing Pixel phones, while other companies like Samsung, HTC, Huawei, Oppo, Sony Mobile, Vivo, Xiaomi,  HMD Global (that makes Nokia), and OnePlus phones will be getting the upgrade later this year. Android Pie will officially be released on August 20th.
In a blog post, Google said it is working with a number of other companies and would launch or upgrade other devices to Android 9 by the end of this year.
New Android Pie Features
The post also added that Android 9 is smarter than all previous Android versions, and it learns and adapts to usage patterns, thereby helping get things done faster, such as predicting what you're going to type next. This is possible because of the built-in artificial intelligence capabilities make the phone smarter by helping it learn from user patterns.
Android Pie comes with advanced features such as Adaptive Battery, which learns what applications you use the most and saves battery for them, and Adaptive Brightness, which changes brightness levels depending upon the surrounding light.
Another feature that Google plans to introduce later this year is called Slices. This feature will show relevant information for specific apps.
For instance, if you type in 'Amazon' into the Google search bar, this feature will show a slice of the Amazon app, showing popular deals and discounts and offers of the day. The Slice feature is designed to enable users to take action more easily and quickly.
How Safe is Android Pie
Which has nothing to do with the funny movie American Pie (II and III were weak) but with that said, it is not good enough to ever watch again and this is another topic.
There is an increasing awareness surrounding data protection and privacy breaches today than there was five years ago. While people blindly trusted tech companies with their data till not too long ago, they think twice before doing so now.
The general public has educated itself on the various dangers of sharing data with tech companies and don't blindly trust so-called security features anymore without learning more about how they work.
In the case of the latest Android update, Google has said that improved security is one of the most important elements in each of version of the platform.
In the blog post, Google explains that Android Pie has an enhanced security model for biometrics with the best in class hardware capabilities to facilitate better protection of sensitive data like credit card information. The post also added that there have been improvements made to keep all communication safe and private.
Additional Security Features
Beginning with Android 9 Pie (or just P), there are a number of security features that weren't available until Android 8 Oreo. For instance, an app won't have access to the phone's microphone or camera while it runs in the background, without first notifying the user that it is doing so.
This has been done to prevent bad apps from abusing legitimate permissions that they have been given. When an app is idle and in the background, the phone will not deliver any data to it from the camera, microphone, and sensors, even if it tries to.
There's also better encryption for backup data. All this while the data of one phone was encrypted and stored on the network, and made available for restore when the user signed into a new device. But from Android P, the encryption will take place on the device itself, making unauthorized access harder.
Android P will also generate a random MAC address every time you connect to a WiFi network, instead of a single MAC address for your device. This keeps data better protected and makes it harder for users to be tracked using their MAC addresses. For an extra layer of security, you can always rely on VPN for your Android device as well.
Since Android P comes at a time when there's so much concern regarding data security, Google has decided to make this version the safest yet.
With AI capabilities and enhanced data protection, Android P aims to assure consumers that Google isn't like Facebook and cares about the safety of their data. All apps will have default HTTPS connections, unless they choose to opt out of it.
What's Next for the Android OS?
It remains to be seen if Google delivers on the promises it has made with Android 9 Pie. Given that the AI capabilities of the new OS knows and learns a lot more about users, the privacy concern remains.
However, Google has also taken steps to make sure that every piece of data shared with the network remains safe and encrypted. Here's hoping Android 9 Pie makes using smartphone safer in the age of data breaches.