If you're an Android user, you're always excited to upgrade to the latest version – there was Marshmallow, Nougat, Oreo, Pie, and now there's Q.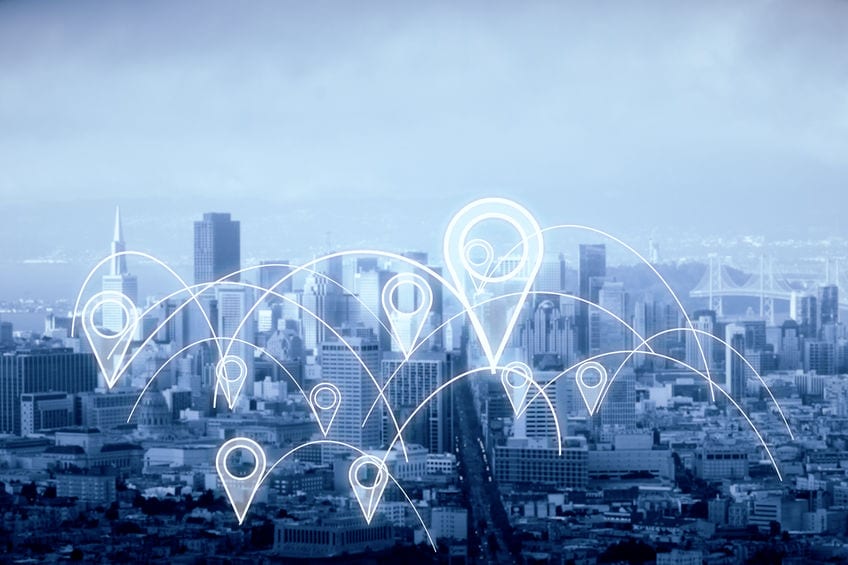 With every new version of the Android operating system, users expect new features and surprises. They also expect better security, which Google is sadly lacking in. Compared to Android, Apple is always ahead in security features, with no privacy breach ever.
With every new version of the iPhone, Apple brings new security features that make the operating system more secure than the previous version. Google is yet to achieve that with Android; the reason why a large number of people have been switched to the iPhone.
Location privacy has been a big issue with Android smartphones. One of the recent findings showed that Google could track the exact location of the user even when the feature was turned off.
This led to Android facing a backlash over the lack of security or privacy offered to users.
New Location Privacy Feature
But with the new Android version, things are hopefully going to change. Android Q the new version is set to be launched later this year is reported to have better location privacy; a feature that only users want from their Android devices.
Location privacy has been a major concern for both Google and its users. It's high time for Google did something to remedy the issue.
A large number of apps have access to the location information of users, which can be granted on an individual basis. But once an app has access to the location information of the user, there is nothing just stop that app from collecting location data even when the feature is turned off.
Worrisome
It has been found that even after access to the location information had been revoked, the app continued to track the user's location data.
Google has always been at the center of all types of data privacy breach. The company is notorious for tracking user activity and secretly storing user data without consent.
In recent months Google has faced a number of lawsuits over privacy violations. Although the General Data Protection Regulation brought into effect by the European Union did manage to make the company change its privacy policy in theory, in reality, nothing has actually changed.
Google still tracks uses and still collect all kinds of data imaginable mostly without consent. 
Android Security Concerns
Unlike the App Store of Apple, the Android play store is not routinely examined by Google. Just about anybody can upload their apps on the Play Store; even if they are malicious, fake or just another way for the publisher to collect user data.
In recent months, Apple has removed several apps from the App Store. These apps were malicious and secretly collecting user data. But Google has failed to do so and such apps are still available on the Play Store for people to download.
All these things go on to show how Google lacks in protecting the privacy and safety of its users and their data.
With the launch of the new version of Android, applications will not automatically get access to background location data. They have to request access and users can choose to deny it. However, there is a big catch here: not all devices are going to get the Android Q update.
Only the latest and most high-end Android devices will be upgraded to the new version, which makes up only a small percentage of users. You have to own a brand new Android device or wait for your device to be upgraded to Android Q.
Apple has had a similar feature since 2017, and it is now available on all devices. But Android users fear that it would be a long time until all Google devices are equipped with this feature.
New Features
Aside from location privacy, the latest version of Android will also have the following features:
Access to Device Identifier
There are several identifiers of any electronic device, and an Android phone also has quite a few. However, not everyone has access to all of these identifiers.
Android has an Advertising ID (AAID), which is an identifier launched by Google in 2013 to let advertisers legitimately track users while also giving the user the choice to wipe out the data whenever they want.
But there have been recent findings that some advertisers have been manipulating the system to get access to other tracking identifiers such as device ID and IMEI number.
These identifiers cannot be changed, giving advertisers more information about the user. With Android Q, Google wants to change this by limiting access to non-resettable identifiers of a device. Google aims to give users more security from advertisers, while also targeted ads to function normally.
Individual Storage for Apps
Each application on Android will get its own individual storage space on the internal and external memory. No app will have access to the storage space used by other apps.
This has been done to increase the security of your files on the device and also limit the number of permissions that an app needs. And because every app's files are private, you don't need any permission to save your files to external storage.
Not only will this make storing files more secure but also make it easier to move files from internal to external storage.