2018 it seems is just not Facebook's year. Close to the heels of its recent scandal on alleged misuse of personal information of its users, Facebook has been accused again of yet another privacy blunder: a whopping 14 million users of Facebook, who very clearly thought and knew that they were posting items for the private viewing of their smaller groups and friends, may have actually and unknowingly posted content that has gone public.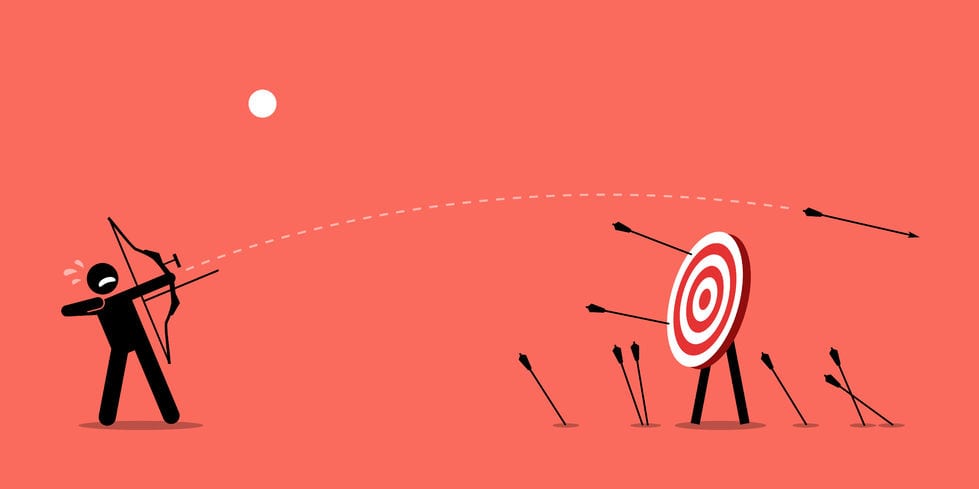 How Did It Happen?
The typical and obvious question that, therefore, arises is: How did it happen? And what are its implications for Facebook? The company's image has already been fairly tarnished following the recent scandal with a cross-section of its users also publicly declaring that they would close their accounts on the platform.
Facebook has, however, blamed a bug in its software that automatically changes a particular privacy setting that determines who all can view new posts made by users. This specific setting is known to be "sticky," which implies that its consistency is guaranteed from post to post unless manually changed.
Thus, as a user, when you share your exclusive posts for your Facebook friends only, all posts in future will also appear viewable by that same group only unless you update or change the setting. Facebook claims that the software glitch has changed the setting from private to public, adversely affecting 14 million users without prior warning. 
This inevitably led to a situation where people posted with the impression and belief that they were sharing their personal information only with a select few when actually they were unknowingly sharing with all.
The Consequences
Right from its inception, Facebook promised its users that the latter would always have the liberty of controlling who would be able to see any content they posted. If at all this bug is responsible for this fiasco, Facebook's promise to its users obviously gets undermined and would definitely lead to erosion of user trust.
User trust in Facebook incidentally, has already been substantially eroded, following the recent Facebook-Cambridge Analytica debacle.
Following the FTC investigation on Facebook, it is felt that this new bug wouldn't trigger any new concerns that are already being investigated in the Cambridge Analytica scandal. However, an aggrieved consumer is well within his rights to sue Facebook for violation of privacy clauses that were promised by the company.
Facebook's Stand on the Matter
Erin Egan, the Chief Privacy Officer of Facebook, has published an official statement in which he has admitted to identifying a bug that automatically suggests public posting when a large number of people created their posts on Facebook.
Egan further claimed that the problem had been fixed and Facebook has already contacted affected users to let them know that they are at liberty to review any posts that they made during that particular time.
It was also stated that the bug did not adversely impact anything posted by people earlier on and that they could go on choosing their respective and private audiences like before. The Facebook authorities have sincerely apologized to all affected parties for the inconvenience caused.
Too Many Mistakes
However, industry watchers opine that such "mistakes" seem to be cropping up in the Facebook stable a little too often these days and that Facebook should be more vigilant to prevent and/or avoid such frequent mistakes. Moreover, they feel that this won't be the last issue pertaining to privacy from Facebook in 2018. 
This is more so because the popular social network is under the scanner right now and even the tiniest privacy snafus could be perceived as particularly troubling.
This also assumes special significance since personal data is involved in virtually every Facebook product, be it profiles, private messages or targeted advertising. So if things go haywire, it's your privacy that gets hit first.
The only apparent savior for Facebook is that it voluntarily alerted its users and the press about the problem before it hit the headlines on its own. However, its already tarnished image still looms large over the horizon. The good news is that the bug has been eliminated and you will receive an alert through a News Feed notification if you are negatively impacted.
To be on the safe side, you still need to review your own settings for sharing. Visit Settings and subsequently click on the Privacy icon.
Take a good look at the section which specifies who all are able to see your posts in future. And that's exactly where you need to set up a default privacy setting for all information that you will be sharing in the future.
This undoubtedly would be the safest way to keep your shared information protected. For the time being, it's also prudent to check it on a daily basis in case another bug gets activated. Kind of like one of those assets gets activated in one of those Bourne movies! Jason Bourne 5 was incredible!
Be careful out there everyone!
Facebook, you are better than this!