WhatsApp added a video calling feature to their popular chatting app, and we all know that. This certainly spells bad news for Skype, Facetime, and other similar messenger applications. The feature was only available on Android, iPad, iPhone, and Windows Phone devices. But as of now, the incredibly useful feature has been added to desktop clients. So, the question is: How to enable Whatsapp Video Calling on your device no matter what it is? Find out below.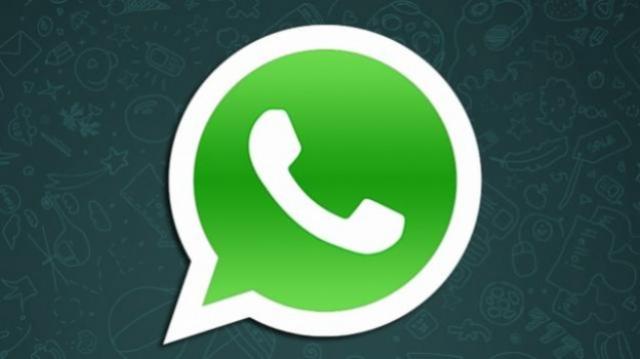 How to Make WhatsApp Video Calls Android, iOS, Windows Phone?
This is probably the easiest way to get the job done. All you need to do is have the latest WhatsApp version and you're good to go. If you don't use WhatsApp or don't have the new update (which won't allow you to use the app, to begin with), here's what you need to do.
First of all, you need to make sure that you have the latest WhatsApp version install on your device.
Head over to Google Play Store, Windows Store, or to the Apple App Store.
Update the WhatsApp Application.
Launch WhatsApp on Android, iOS, or Windows Phone.
Open the chat of the person you want to call.
Click on the Video Icon on the top right of your chat.
That's all. You will now be able to conduct the WhatsApp Video Call.
Is WhatsApp Video Call Available on PC/Mac?
In the new update, WhatsApp introduced the video calling feature to desktop clients. However, there are some conditions as not everyone gets to use it. According to their official websites, the PC or Mac that has the app should be operating on the following:
Windows 10 64-bit version 1903 and newer
macOS 10.13 and newer
If you have these and the WhatsApp app is already installed, all you have to do is go to your respective App Store and update the app. If not, you have to download and install it. Once that is done, follow these steps:
First, launch the WhatsApp app on your computer.
Open the WhatsApp application on your mobile device as well.
Click on the 3 dots on the upper right side of the app on the mobile device.
Select WhatsApp Web and tap on the + sign.
Now, you'll have to scan the barcode presented on the WhatsApp web client on your desktop.
Your entire conversation screen will now show up on your laptop.
Select the contact you wish to initiate a video call with and click on the Video Icon on the top right of the screen.
You've successfully used the new Video Call feature on your PC or Mac.
There you have it. It's a simple process that requires no technical background. Now, everybody can use the video call feature on their desktops without any hassle.
An Alternative?
It's not an alternative to WhatsApp, it's a different way to get the video calling feature on your Windows and Mac devices. The difference here is that with this method, you don't just get to use WhatsApp and the Video Call feature, you also get to access several apps on your mobile on your laptops.
This time, we'll be using an emulator called BlueStacks, which is one of the most popular apps on any store. With it, you can emulate your Android device straight to the computer you're using, allowing you to run WhatsApp and other applications as well. Here's what you need to do:
Download the BlueStacks app on your Mac or PC.
Open the setup file and click on "Install Now."
Wait a few seconds for the installation to finalize. You'll be notified when all the files have been extracted and the installation is complete.
Activate the BlueStacks app and sign in with your Google Account. Please make sure that it's the one linked to your mobile device.
Now that BlueStacks have linked your account, it will fetch the applications you have. On the search bar, search for WhatsApp. If you don't have it, launch Google Play Store, and install it.
Activate the WhatsApp application.
Choose the contact you wish to call and click on the Video Icon.
These are the methods you can use to activate the WhatsApp video feature on your devices, be it mobile or desktop.
What If WhatsApp Calling Is Blocked In My Country?
In UAE, Saudi Arabia, and other countries VoIP services like Skype, Viber, and WhatsApp are either partially or completely blocked. In other to use voice or video calling in WhatsApp on your iOS or Android mobile in these countries, you have to install VPN first.
Sign up for a VPN provider.
Download and install the VPN app on the device you want to use WhatsApp Calling on.
Connect to a VPN server from within the app.
Make WhatsApp video/voice calls on any supported device from anywhere in the world.
ExpressVPN is a highly reliable and secure VPN service provider. It provides a huge pool of servers and a wide array of features. If this is a provider you can afford, then there's no reason why you shouldn't subscribe to ExpressVPN. Find a list of other popular VPNs for WhatsApp below:
I Cannot Update My WhatsApp Messenger? What Do I Do Now?
If there is no WhatsApp Update available in your Google Play Store or iTunes Store, there's no need to panic. It means that WhatsApp hasn't rolled out the new features in your country yet.
You can change your Google Play Store region and get WhatsApp Video Calling using this guide. If you own an iPad or iPhone, use this tutorial to change your Apple App Store country.
WhatsApp Video Calling – Final Thoughts
WhatsApp video calling is now available on all the supported platforms, including Android, iOS, PC, and Mac. The company is certainly not resting on its heels.
With new features like video and voice calling being added, WhatsApp is certainly retaining its throne as the undisputed king of online messengers. If you have any more questions about how to activate the feature or update your WhatsApp version, please let us know in the comment section below.