How to Unblock WhatsApp Calling in UAE?
|
I have heard a lot about the UAE's harsh internet restrictions, and before I set foot in the country, I want to make sure that I can make video and voice calls via Whatsapp. After excessive research, I learned that the United Arab Emirates is notoriously known for blocking VoIP services. But, I have also come to the discovery that there's this online tool that can help me gain access to VoIP services in the UAE, and that's a VPN service provider.
With a VPN, tourists, visitors, UK, UK, Australian, or Indian expats in the UAE can easily make WhatsApp voice or video calls. If you don't know how you can get this done, you should probably read this article.
Why Can't You Use WhatsApp Calling in the UAE?
If you live in the UAE or planning to visit the country, you probably should know that the government is very strict when it comes to what you can access on the internet. In other words, it has a tight grip over internet access. Texting your loved ones does not compensate for their absence. You need to see your loved ones and hear their voices. Sadly, the UAE blocks certain VoIP services like WhatsApp for several reasons.
There are two internet providers in the region, Du and Etisalat. If the service is not owned by these two, you can forget about using it. Whenever the country allows such free services to be used, these two companies lose a lot of revenue. For that reason, the government blocks the use of Facebook, WhatsApp, Snapchat, Skype, and Viber. This way, you get to spend money on what Du and Etisalat have to offer in terms of international call services.
You're probably familiar with C'Me and BOTIM. These applications are brought to you by both telecommunication companies. However, they're not that good to use. First, you won't find users that actually use the application, so who are you going to communicate with? Second, there are many reports and complaints about both apps crashing every now and then.
And finally, they're too expensive compared to a free service that actually works well like WhatsApp. Imagine paying 52.50 to 105 AED for a service that's not going to guarantee your satisfaction? Plus what if the government intentionally provided the users with these apps to monitor their data? That's why you need WhatsApp Calling in the UAE.
How to Unblock WhatsApp Calling in UAE?
"Voice over Internet Protocol" services are blocked in the UAE. According to Emirate authorities, VoIP services are dangerous. The government fears the attempts of hacking, phishing, and security breaches if they allow users to use VoIP in the country. That means that services such as Skype, Whatsapp, and Viber are all blocked in the UAE.
Connecting to a virtual private network, commonly known as VPN, enables you to unblock any app, website, or online service in the United Arab Emirates. Whether you are in Dubai, Sharjah, Ajman, Ras Al Khaimah, Abu Dhabi, these steps are fixed. To unblock WhatsApp Calling in the UAE, follow the steps below.
Look for a reliable VPN provider to invest in. My advice, go for ExpressVPN account.
Download and install the VPN app on the streaming device of your choice: PC, Mac, Android, iPhone, and iPad
Launch the application once the installation process ends and sign in.
Make a connection to one of ExpressVPN's many servers.
Make video and voice calls via your WhatsApp application in the UAE
A VPN has many other benefits as well. As long as you're connected to a VPN server, all your Internet traffic is encrypted, and your public IP address is hidden. That means you won't have to worry about potential eavesdroppers spying on your online activities. Have a look at the best VPNs for the UAE.
What Is Blocked in the UAE?
WhatsApp is only one of the apps that the UAE has control over. The country also blocks Skype and websites that include inappropriate, anti-Islamic, anti-regime, and gambling content. So, it's safe to say that the region suffers from an incredible lack of internet freedom.
Internet users could end up going to jail for at least six months or pay a fine between 150,000 and 1 million dirhams if they are not careful online. The local authority is continuously monitoring internet users in the UAE to ensure that no one visits inappropriate websites such as child pornography or gambling.
Best VPN for WhatsApp Calling in UAE
You should know that not all VPN services work in the UAE, some of them might even be blacklisted. Content providers might block ceratin VPNs with specific IP addresses from accessing their content. But no matter what the case is, you should never turn to a free VPN. They are just a waste of your time and a threat to your online security. You must avoid free VPNs at all times.
If you're after a VPN that can unblock WhatsApp Calling or other VoIP services in the UAE, I suggest turning to ExpressVPN. With a subscription-like that, you get to unblock overseas content, secure your data, hide your real location, and so much more. Having a 30-day refund policy is vital for those who take time before making any decision. If you don't want to stick to ExpressVPN, you can check the best VPNs for UAE.
ExpressVPN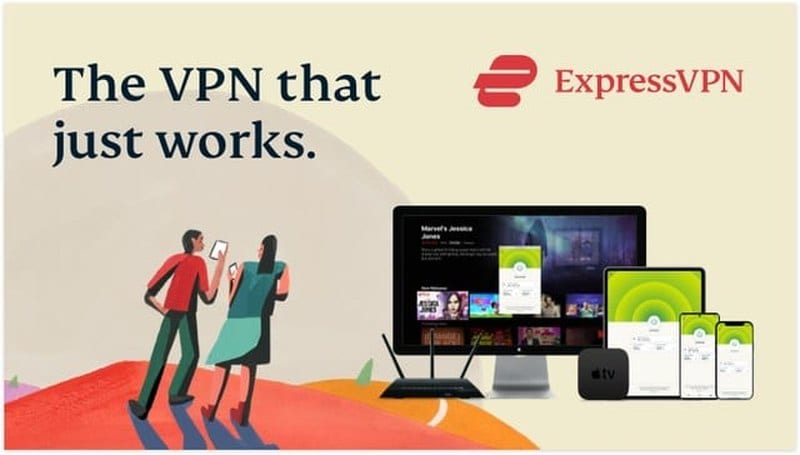 ExpressVPN will certainly aid you when you're traveling to the UAE. It has servers in over 94 countries around the world. For users based in countries where there's very high censorship like the UAE, ExpressVPN has a range of stealth servers that they can connect to and cloak themselves. The service also allows for up to 5 simultaneous connections with a single account.
148 server locations
a zero logs policy
a free Smart DNS
AES with 256-bit keys encryption
a kill switch for security.
The company offers unlimited bandwidth.
availability of 24/7 live chat support
a 30-day refund policy
BulletVPN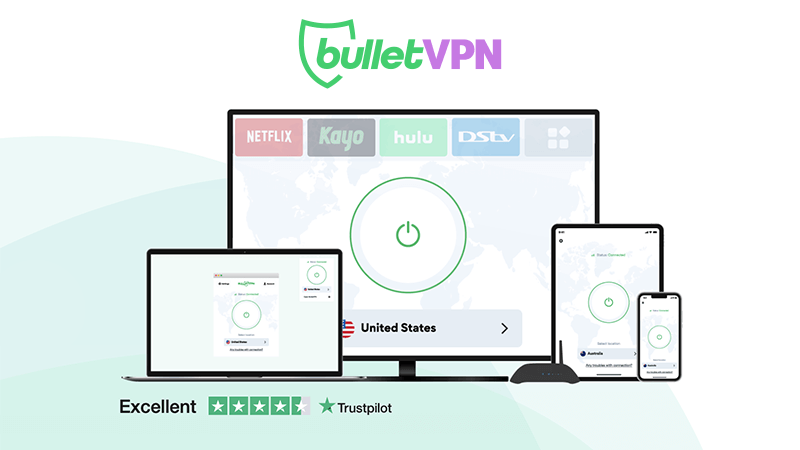 BulletVPN is new but mighty. It has one problem, and it's the number of servers. However, what it lacks in server numbers, it makes up for it with services and benefits. This VPN provider focuses more on security and cherishes its users' privacy.
The provider's application is simple, polished, and easy to use. You don't have to be a tech genius to use it. Here are other features you'll be getting upon subscription:
154 servers in 55 countries
keeps no logs
a free Smart DNS
a kill Switch
Unlimited bandwidth
Six simultaneous devices
30-day money back
NordVPN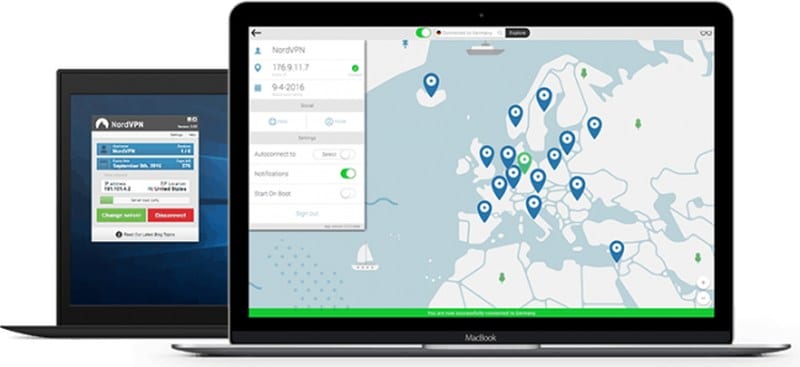 NordVPN is a VPN worth subscribing to. It offers more than 4000+ servers around the globe, which makes it easier for internet users to beat restrictions and go through hundreds of channels. This VPN provider also allows you to benefit from its Smart DNS service.
If you care about your security and privacy as well as your streaming, NordVPN would be perfect for you. This is the perfect method for you. Here's more:
4900+ servers in 59 different countries
no-log policy
strong encryption algorithms
a double VPN feature
a kill switch
six simultaneous connections
24/7 award-winning support
SurfShark
SurfShark is one of the best VPNs to use in the UAE due to its outstanding features. Being new shouldn't keep you away from this VPN as it has more than 3000 servers across 65 countries. Their application is very user-friendly, especially to those who don't know their way around technical stuff.
The best thing about this provider is that it offers unlimited simultaneous connections. This means that you can share your account with anyone you care about so that they can benefit from a stable VPN connection. That's not all; there's more:
3000+ servers
24/7 live chat support
high-level security protocols
follows a strict no-logs policy
30-day money back policy
the availability of a kill switch
accepts Cryptocurrency payments
Should You Use Free VPNs to Access WhatsApp Calling in the UAE?
The answer is, no. Free VPNs are almost the opposite of what a VPN is all about. Premium ones care about their users' privacy and offer them all the features they need to secure it. Free ones, on the other hand, tend to sell your data to sister companies to make some revenue out of it.
You'll notice that you're bombarded with unwanted ads and redirecting links. Well, guess what? That's how they make money… from your personal information. So, be careful about what you decide to use, especially in a country that has strict monitoring habits like the UAE. If you want to know more, follow this best Free VPN review.
WhatsApp Calling Banned in UAE – Final Thoughts
If you don't have access to Skype, you might miss out on meetings, video calls, etc. Whatsapp, on the other hand, remains an excellent app for communicating with your friends and relatives back home. In either case, both VoIP services are blocked in UAE.
I want to be able to make video calls, let alone simple voice calls when I'm in the UAE, which is why I'm going to sign up for a VPN. How about you? Share your thoughts on this in the comments; I'd love to hear from you.