Best VPN to Unblock Pantaya from Anywhere
|
Spanish TV offers the best content ever. The drama, the comedy, everything anyone could wish for is available. To expand Spanish television to non-Spanish regions, channels like Pantaya were solely created for Hispanic and Spanish-language viewers. Unfortunately, the channel is only available in the US and Puerto Rico.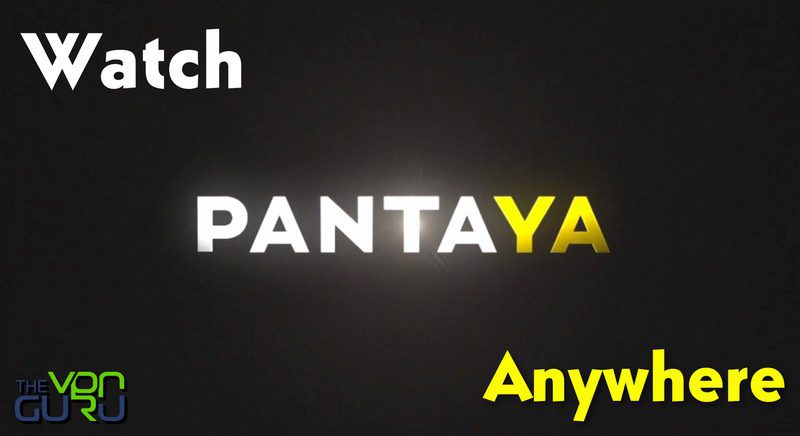 In other words, the channel was created for ex-pats in the US. But what about the rest of the world? What about those with a valid subscription but overseas?
Well, geo-restrictions prohibit these individuals from accessing the channel's content abroad. However, we're here to change that. With that said, here's how you can watch Pantaya anywhere in the world.
Pantaya Anywhere – Quick Guide
Time needed: 4 minutes
Pantaya is a channel worth having in every Hispanic and Spanish-language speaking home. To unblock outside of the US, follow the steps below:
Subscribe to a VPN service.

For speedy US servers, we highly recommend ExpressVPN.

Get the VPN application.

Download and install the VPN client on your device.

Activate the VPN app.

Sign in with your username and password.

Connect to an American server.

This process will grant you an American IP address.

Launch Pantaya's website or application.

Sign in with your account.

Watch Pantaya anywhere.

Enjoy top Spanish shows, movies, and programs anywhere.
Unblock Pantaya – The Full Guide
This is just the beginning. A lot should be discussed about Pantaya, especially when it comes to its geo-blocking mechanism. To provide you with more information, we created the following comprehensive walkthrough:
The Requirements
To watch Pantaya outside the US, you'll need everything on the list below:
A reputable VPN service.
Pantaya subscription.
A Pantaya-compatible streaming device.
Pantaya Blocked Outside the US
Pantaya is practically everything Spanish ex-pats could hope to have as, aside from original Spanish programming, it provides dubbed programs and films from Lionsgate's select catalog.
The channel is very popular among Spanish speakers in the US. In fact, it has harnessed more than 900,000 subscribers in 2021. Unfortunately, this number only reflects those who reside within the United States as the channel is geo-blocked abroad.
Due to copyright agreements, the service is not available outside of the United States. Just like most streaming services, Pantaya examines your IP address to determine your location.
If you're not within the US, it'll block you instantly. Once you select a video, the following error message will pop up:
"Not Available. Desafortunadamente, PANTAYA solo está disponible en los EE. UU. Y Puerto Rico."

The error translates to "not available outside the United States and Puerto Rico," which is what we discussed above. However, if you get yourself a VPN and follow the steps provided in this guide, you'll easily unblock Pantaya anywhere.
What is a VPN?
A Virtual Private Network is the ultimate tool to bypass regional restrictions and secure your connections while browsing the web.
If you're subscribed to a reputable provider, you're guaranteed to be safe all the time as it uses military-grade encryption as well as the latest privacy features.
When you connect to a VPN server, it'll hide your IP address and replace it with a temporary one. This of course is based on the server's location.
Once the connection is established, you'll be able to browse the web anonymously as well as access services exclusive to the region where the server is.
For example, if you connect to an American server, you'll receive a US IP address. As a result, you'll be able to access Pantaya and other US-exclusive channels wherever you may be. Here are all the benefits of using a VPN:
It protects your data using military-grade encryption.
Hides your online identity.
Allows you to access geo-blocked channels.
Choosing the right VPN is the one and only task. If you operate with a reputable one, security and privacy are guaranteed.
We recommend ExpressVPN for many reasons. According to our tests, the service delivers the best quality in terms of security, privacy, as well as speed.
Our video quality did not drop one bit despite having the best encryption in the industry. Try it out, the provider offers a 30-day refund policy. If that's not what you're looking for, check out other top alternatives in the table below.
How to Get Pantaya Anywhere on Any Device
If you've reached this part, then you probably have a VPN as well as a Pantaya subscription. Now, all that's left is to get the channel on your device. Here's what you need to do:
If you're watching Pantaya on Android mobile or TV, make sure to follow these steps:
Connect to a VPN server in the US.
Change your Google Play Store region to the US.
Download the Pantaya app.
Sign in and start watching.
If you're using a PC or Mac, here's what you need to do:
Connect to a US server.
Open your browser and head over to Pantaya's website.
Sign in with your account.
Enjoy!
On your iOS device, the following steps are required:
Connect to an American server.
Change your App Store region on your iPhone and iPad.
Download the Pantaya channel app.
Log in with your account and stream your content anywhere.
On your Apple TV, the first thing you need to do is install the VPN on your router. Next, follow these steps:
Connect to an American server.
Change your Apple TV's region to the US and download the Pantaya app.
Launch the Pantaya application.
Sign in with your username and password.
Start streaming.
With Roku, you must install the VPN on your router first and do the following:
Establish a US VPN connection.
Switch Roku's region to the US.
Download Pantaya.
Sign in with your account and start watching.
If you happen to have a Samsung Smart TV (2015 and newer), you can get Pantaya with these steps:
Install a VPN on your router.
Connect to a US server.
Change your Smart TV's region to the US.
Get the Pantaya application.
Sign in with your account and start streaming.
Pantaya Anywhere – FAQ
Do you want to know more about Pantaya? Make sure you give this FAQ section a quick read:
No, the channel is not free. It requires a monthly subscription. However, you can benefit from a 7-day free trial if you're a new customer.
How Much Does Pantaya Cost?
The channel costs $5.99 per month.
Who is Pantaya's Main Audience?
The service targets Hispanic and Spanish-language viewers.
What Devices Can I Watch Pantaya on?
You can stream the service on the following devices:
Android
iOS
PC
Mac
Android TV
Samsung Smart TV
Fire Stick (Amazon Channels)
Apple TV
Roku
Pantaya Unblocked – Spanish Programs Anywhere
Pantaya is a must-have channel, especially for those who are Spanish speakers. With great movies, shows, and programs, this service can give ex-pats everything they miss about their country.
Now, with this guide, accessing Pantaya in your region is an easy task. Follow the steps carefully and give us a shout-out in the comments if you need additional assistance.
Best VPN for Pantaya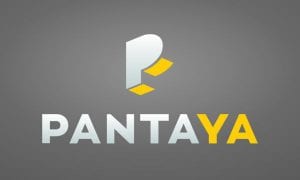 Name: ExpressVPN
Description: ExpressVPN is a well functioning and secure VPN service provider that reliably works with Pantaya.
VPN Apps

Speed

Support

Refund Policy

Access Blocked Content