Everyone knows that cable-based Internet is by far more reliable than the wireless form, and this is one of the main reasons why a company like Xfinity continues to enjoy booming business. As the largest US-based Internet services provider, Xfinity is known for blazing fast speeds that are a huge step ahead of the competition. This, in turn, allows for seamless streaming and uninterrupted torrenting for those who subscribe to the service. The only issue that Comcast Xfinity users might have a problem with is the reduced speed with which most of them experience whenever streaming from particular channels or downloading from a number of sites. On top of this, access to geo-restricted content is somewhat restricted, meaning you might get frustrated whenever you try to log on to sites that have their main servers based in far away countries. These issues might be a bit of a handful to deal with, especially if you're a user who depends on the Internet for business or some other form of large-scale use.
What Is VPN?
Fortunately enough, there is a solution that if implemented, will ensure you're able to work around all these problems and surf the Internet without any kind of restrictions. This solution lies in the use of a VPN service. A Virtual Private Network consists of a group of servers scattered across a number of countries through which your traffic gets encrypted, and making it difficult for your ISP to figure out exactly what you're up to online. Without knowing what you're doing online, this makes it difficult for them to impose any blocks on the sites you choose to visit, therefore granting you the freedom of accessing whatever websites you'd want to.
There are a number of benefits that you get out of subscribing to a credible VPN service. Some of them include:
Surfing the Internet with complete anonymity

: This means the sites you visit won't have the ability to pinpoint your exact location. The IP address they'll get to see will only trace back to the VPN provider you've subscribed to, thereby hiding personal details such as the country you're in, as well as your name and identity.

Having a Secure connection

: Subscribing to a VPN service translates to having your Internet access protected through encryption. Once subscribed, your traffic passes through secure channels that prevent any form of hacking, meaning a user is guaranteed that nobody will be able to infiltrate your connection or eavesdrop on your activities.

Working around geo-restrictions

: Courtesy of using your virtual IP, most of the geo-restrictive sites you try to access will assume that you're already based within the home country of the website, meaning you won't have to be frustrated with the geo blocks that they put up for users accessing from abroad.

Surfing the Internet at normal speeds

: Once you've subscribed to a VPN, you'll have encrypted your traffic, meaning your ISP also won't be able to guess what you're doing online. As a result, they really won't be able to throttle your surfing speed.
The Best Comcast Xfinity VPN
Finding the best VPN service to subscribe to can sometimes be a lot difficult than you might have initially thought. Most people have to sieve through a lot of the available services just to find out which provider is the right fit, and with the market being flooded with so many offerings at once, it calls for a lot of groundwork to be done.
To try and help you out with this exercise, we've narrowed down to a couple of VPN services that we've been able to carefully review, in the hope of directing you in the right direction. Have a look:
1. ExpressVPN
ExpressVPN is hands down the best-rated VPN service in the industry thanks to both the well-experienced team of customer care personnel that's always ready to take up your concerns, as well as the top level quality of their service.
With servers scattered in more than 94 countries, there are only a few places left in the world where you'll have to worry about dealing with geo-restrictive blocks.
Being a top-tier service, security is nothing short of military-grade thanks to AES 256-bit encryption, as well as the option to choose from several reliable VPN protocols.
ExpressVPN also offers a 30-day money-back guarantee, an offer we encourage you to take up to see how well you'll like the service.
2. BulletVPN
Founded in 2017, BulletVPN continues to offer a solid service, compatible with devices running Mac OS, Windows, iOS, and Android. The VPN app is also well-designed and is also easy enough for new users to navigate through without facing any issues.
To ensure complete privacy for its customers, the service has an upstanding zero logs policy where none of its subscribers' browsing records are kept.
Security-wise, BulletVPN has a strong encryption policy in place, with military-grade AES-256-bit encryption applied to make sure everything is kept running smoothly.
The service is also popular for its support for torrenting, and this is a major plus for users who tend to download large volumes downloads.
Subscribers will also be able to simultaneously connect up to six devices, and this helps to reduce the overall cost that would have been incurred if another VPN service was to be enlisted.
Overall, BulletVPN is a great service to consider, and if you'd like to see so for yourself, go on and try out their 30-day money-back guaranteed trial offer.
3. NordVPN
NordVPN's success as a popular VPN provider can largely be attributed to the wide array of features that the service has on offer. Being based in Panama also serves as a huge advantage since there really aren't any data retention laws that stand to affect them or their subscribers.
One of their very popular features is their double VPN encryption protocol, where one user's traffic gets sent through two servers, thereby making it twice as hard for any hacker to gain access through.
Speaking of the servers, NordVPN has more than 5000 of them well distributed all around the world, meaning its subscribers get to enjoy faster and more reliable connections.
The service also allows for unlimited server switching and does not provide any data caps on the bandwidth its customers get to use. 
Final Word on The Best VPN for Comcast Xfinity in 2023
If you're hoping to ensure that your access to the Internet does not get interfered with, there's no other solution that can help you do that apart from a VPN subscription. The three services we've listed above are more than able to provide you with a reliable connection, as well as a few other added benefits that you might not get from other VPN services. Any questions or comments you might have about any of the listed providers? Share them with us in the section below, and we'll be sure to respond.
ExpressVPN Review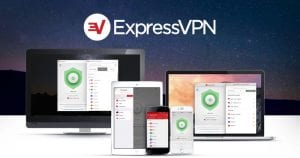 Name: ExpressVPN
Description: ExpressVPN is a VPN service that allows you to browse the web anonymously and unblock geo-restricted sites.
Price: 12.95
Currency: $
Operating System: Windows, OSX, Android, iOS
Application Category: Multimedia
Refund Policy

Speed

Support

VPN Apps