Online privacy is a concern for everyone who uses the internet in any way. For businesspersons and professionals, this is a particular concern as any email hacks can be disastrous. They can result in anything from the financial crisis to loss of reputation to irreversible career damage.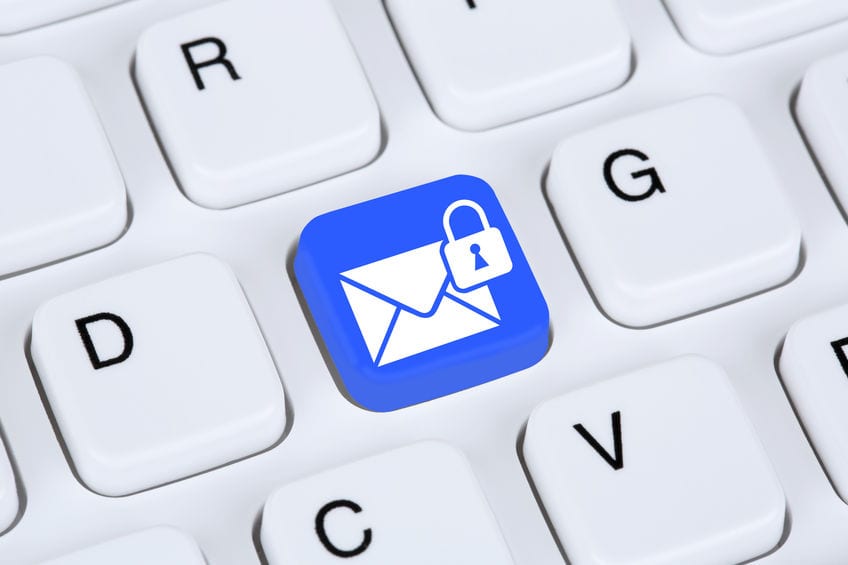 For such individuals, the biggest dangers come from having their emails intercepted. Everyone knows Google and other major email service providers have a dubious privacy policy. Naturally, there is a growing demand for secure emailing services and a number of services have arisen in response.
Best Email Privacy Tools for Businesspersons and Professionals
Each of them provides a number of security benefits and have received positive reviews from cybersecurity experts. So, if you are concerned about your email privacy, then these services might be just what you need to secure your professional communications.
GPG4USB
A highly efficient and secure means of encrypting messages, GPG4USB offer many benefits to users. The software is run from a portable device which by itself is also a very secure way of encrypting. The software is available free of cost and so, anyone can use it without needing to make any payments. This software is also available on both Microsoft Windows and Linux. So, both everyday users and people with security in mind can make use of it. You can also use this software for encrypting files. So, anyone looking for a simple yet effective solution for encrypting their email can use GPG4USB.
Mailvelope
Mailvelope is a specialized email encryption service which offers open-source encryption to users. First developed in 2012, the service has been supported by Mailvelope GmbH which was established in 2015. The software and the source code for it are open-source. So, anyone can download use and even modify it. In fact, that is why Mailvelope offers effective encryption. Open source means that developers are constantly upgrading the software and checking for potential breach points. Mailvelope is also compatible with all major email service providers including Gmail, Yahoo, Outlook and GMX.
Enigmail
Enigmail is a Mozilla Firefox only free email encryption software. So, it can only be used by those who already use Mozilla Firefox. Like Mailvelope, this software is open source and so, it can be used and modified with anyone. Naturally, this also means that Enigmail has a strong developer community behind it. It is pretty common to have updates which enhance existing encryption protocols and security. The specific protocol used for encrypting emails via Enigmail is called OpenPGP. Using the free software, one can send and receive emails and even verify their authenticity.
TorBirdy
TorBirdy is an add-on specifically designed for Thunderbird and Tor users. The simple idea behind it is to route all emails via Tor and so, encrypt them. This is a very good option for those who are using Mozilla Thunderbird. In addition to providing encryption, TorBirdy also does not have the EFAIL vulnerability. This is a problem with any email service which makes use of HTML email and TorBirdy disables it. Aside from this, there are plenty of other options for how TorBirdy may be configured. There is an extensive section on preferences which can guide first-time users to their setting of choice.
Protonmail
Protonmail is a full-scale emailing service based out of Switzerland. As such, it is considered one of the most secure email service providers online. Basic accounts are free though they only offer 500MBs of email storage space. Above that, users can opt for three tiers of accounts for varying prices. A great thing about Protonmail is that it allows users to send email under general settings as well as special encryption.
So, suppose you need to send an encrypted email, then you must select the encrypt option, set a password and send. Once that is done, just share the password with the recipient to grant them access. A drawback of using Protonmail is that users cannot retrieve their account if they forgot their password. However, if they have provided a backup email, then they can do so without any hassles.
Mailpile
Another very useful encrypted mailing service, Mailpile has a slightly different approach to encryption. In order to send anyone an email, the sender must have a public key of the recipient. However, the recipient need not have a Mailpile email address to receive the email. The entire system works as a public-private encryption key-based email system. A great thing about Mailpile is that it is an email client. This means that your data is stored on your device instead of on a server. And you can use any existing email service like Gmail or Yahoo to perform like a server.
Tutanota
Tutanota is a secure email service provider much like Protonmail. They have a free basic email account option and users can opt for premium accounts at a price. Free users get 1 GB of space with their account while premium users can choose as they like. Also, just like Protonmail, Tutanota allows users to send an encrypted email by setting a password. The sender then relays the password to the recipient who can use it to decrypt the email and gain access. Tutanota has an Open Source code and is based out of Germany. You can use it on Apple and iOS devices.
Which Encrypted Email Option Should You Go For?
All of the email encryption options we have given above have their own benefits to offer. It is useful to understand what advantages are offered by each and how you can use them. If you are not willing to or cannot switch your email account, then using add-ons are a better option.
However, if you can, then shifting to a direct encryption service option might be better. Aside from that, it is useful to follow basic privacy practices like avoiding phishing scams and change passwords regularly. For the most part, this should serve the purpose of encrypting your email and keeping your communications secure.