Is ES File Explorer a mixed blessing or downright unsafe to use? That's what we want to figure out too. Read on to find out whether or not ES File Explorer is safe to use.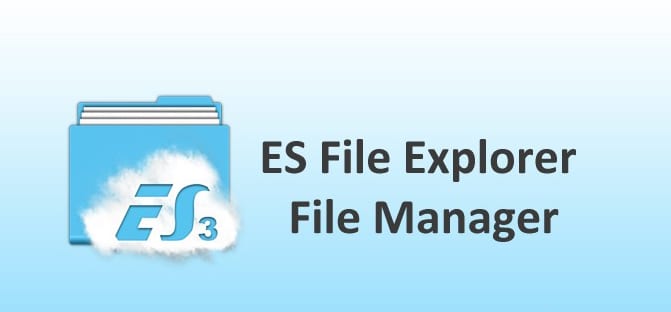 Is ES File Explorer Safe? Content Index
There's a thin line between the good and the bad ES FIle Explorer has in stores for its users. Google terminated user access to the application due to security threats. Are the rumors true? Is ES File Explorer not that safe to use any more? Find out in the following article.
What Is ES File Explorer?
ES File Explorer is a full-featured file (Images, Music, Movies, Documents) manager for both local and networked use. It helps you organize your phone and files in an effective and efficient manner free of charge. Previously, ES File Explorer used to be the go-to file browser when Android was still young.
Essentially, it serves as a great tool for managing files and programs. Plus, it comes with a great number of additional features like a tool for killing running applications, direct cloud drive storage, and an FTP client so you can use it both on your mobile device and PC.
Is ES File Explorer Safe to Use?
File manager software is considered to be one of the most important apps you can have on your device.  Many Android devices come with file manager apps pre-installed on them. None of them are as feature-rich as ES File Explorer though. For example, with ES File Explorer you can browse your files, find your downloads, manage your storage space, move things around, and so much more.
With over 100 million ES File Explorer users, they seem to skip past the warnings of invasion of privacy. This file manager software added suspicious permission to its already long permission requests. While you might think that ES File Explorer only requires access to your files, it asks for things such as device, device ID and call Information. For clarification, a file manager shouldn't be asking for any of this information.
According to Elliot Anderson, "anyone connected to the same local network can remotely get a file from your phone." All it takes is for you to run ES File Explorer once.
With more than 100,000,000 downloads ES File Explorer is one of the most famous #Android file manager.
The surprise is: if you opened the app at least once, anyone connected to the same local network can remotely get a file from your phone https://t.co/Uv2ttQpUcN

— Elliot Alderson (@fs0c131y) January 16, 2019
He also added,
"This server is opening locally the port 59777. On this port, an attacker can send a JSON payload to the target."
ES File Explorer claims it has over 500 million downloads, making it one of the most used apps to date. It allows you to browse through your Android phone or tablet's file system for files, data, documents and more. However, there's a possibility that the app might be running a small web server on the device. This opens up the entire Android device to various cyber threats.
To stay on the safe side, it's always best to keep your Android device secured using a VPN.
What about the Pro Version?
When I first heard the rumors, I tried switching to ES File Explorer Pro. The Pro version of the software works the same way as the free one does, minus the ads.
It needs fewer permissions, which made me think twice about my privacy concerns. In the free version, you get a lot of notifications asking for permission.
However, it still was a security threat. Imagine giving yourself to a Pro App that doesn't ask for permission, what could you be compromising? I'll tell you, everything!
ES File Explorer Pro can handle heavy tasks like compressing and transferring enormous files at top speed. If it's that strong and the security threat is real, nothing is safe.
Google removed the software from its store for a reason. So, stay safe. Don't go around messing with "tech" you know might hurt you in the near future.
ES File Explorer PRO costs $3, which is $3 I recommend you save.
No File Explorer – What's the Alternative?
Sharing files with complete ease is something you just can't leave behind just because a single rotten apple exists. When it comes to getting a different application to replace ES File Explorer, there are plenty.
These applications are certified by Google, which means their safe to use as alternatives. With that said, here are the top 3 replacements for ES File Explorer.
Astro File Explorer
This software is free – but shockingly – it's not ad-supported. That's a great thing to consider since most of us delete existing apps for these problems. But the most important part about opting for this service is that Google has its apps on Google Play.

Astro is an excellent package. It's really flexible and easy to use. The app lets you copy, move and delete files, as well as compress them to "Zip and RAR" formats. So, whatever huge files you have on your device, they can be piled up to smaller ones and sent at amazing speeds.
As part of its features, the app lets you sort your files by all kinds of variables. Did I mention that it's ad-free? Oh yeah, I did, but it's worth repeating. To get a simple look at the software, here's what Astro File Manager's interface looks like.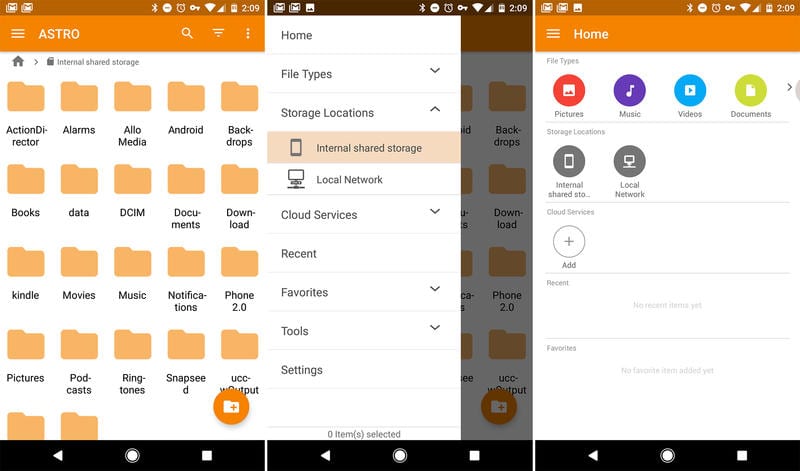 Amaze File Manager
File Managers are very important to any user. You can browse your files, find your downloads, manage your storage space, move things around, and a lot more. Well, there's an easy way to do so, Amaze File Manager.
The app is pretty lite. It doesn't drain your battery as others do and it does not pollute your mobile with additional applications to operate. It simply uses your default apps.
Before we look into apps, we check if Google has them in its Store. Yeah, Google has that.

In case you're wondering, this is what you'll be getting with Amaze File Manager.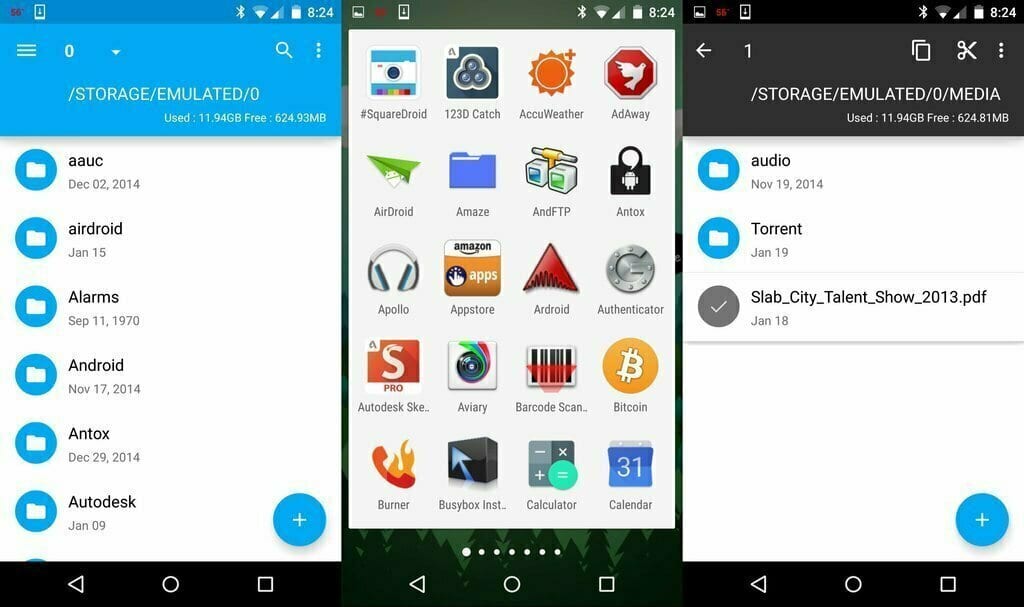 File Commander
File Commander is another popular application among Android users. You can easily replace ES File Explorer with this one. Have you ever heard of OfficeSuite? If so, this application is developed by the same team (MobiSystems).
Just like the previous ones, we need to make sure that this software is available on the Google Play Store, and it is.
Alright, so we're replacing ES File Explorer for security reasons, right? Well, File Commander offers a "Secure Mode" feature, which hides your files and encrypts them from other users.
Another feature comes in the form of "Storage Analyzer". It shows you everything that's being loaded on your SD card, which is useful if you want to manage your storage space.
Based on its features, you might think that File Commander is hard to navigate. On the contrary, it's really simple.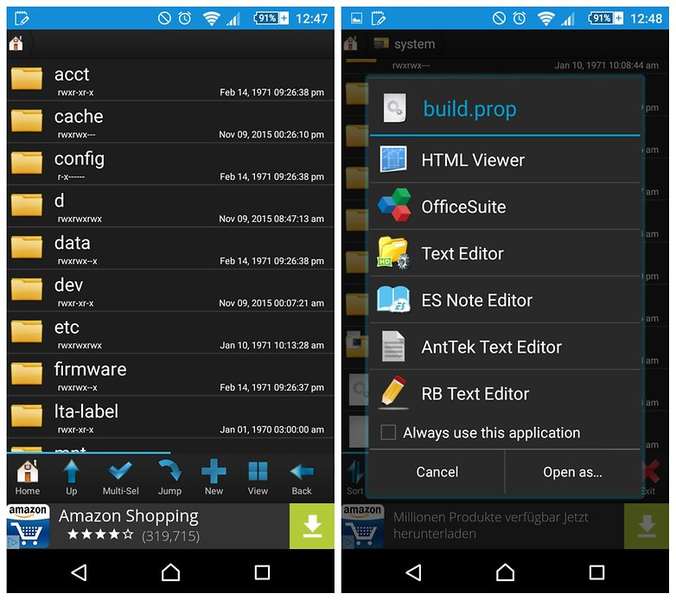 Is ES File Explorer Safe to Use- Verdict
Not everyone is into file organization, which means that these people won't be needing ES File Explorer. However, those who are keen on managing their stuff on their devices will definitely take concern in ES File Explorer's safety. Now, based on the information we provided above regarding the question "Is ES File Explorer safe to use?" The answer is NO. What's your opinion on the whole file explorer debacle?