IPTV is short for Internet protocol TV. You basically subscribe to an IPTV service to receive live streams of channels from around the world. However, there are two issues you should be aware of. The service is considered illegal in countries such as the USA,  the UK, Canada, Australia, and Germany. Additionally, your ISP might throttle your Internet connection which causes a lot of buffering when you watch IPTV channels. But by using a VPN, you can hide your IP address and stream your favorite channels anonymously from anywhere in the world. You'll also avoid the banned IPTV streams that ISPs impose. With all that being said, what's the best VPN for IPTV in 2023? Read our review to find out.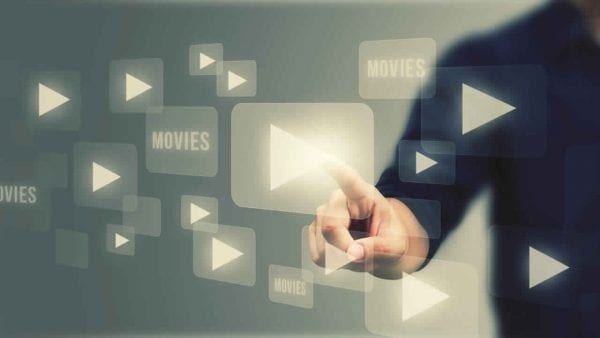 Best VPN for IPTV in 2023 – Content Index
---
Is IPTV Legal and Safe to Use?
In short, IPTV is illegal. Selling, distributing, and watching streams you do not own the rights of is a form of piracy. While most copyright groups and ISPs are currently focusing on fighting unauthorized Kodi add-ons and TV boxes, the focus will soon shift to IPTV too.
What IPTV users don't realize is that their ISP can see what they are doing with their Internet connection. In other words, your Internet service provider can monitor all the sites you visit, files you download, and channels you watch online. The only way to stay anonymous is by using a VPN.
What is a VPN?
Virtual private networks, or simply VPNs, have been around for quite some time now. Originally, companies such as law and accounting firms used these security tools to safeguard their sensitive data. But with the rise of cybercrimes and online monitoring, more and more internet users started installing VPNs on their devices.
But data protection isn't the only reason behind this surge in popularity. VPNs also encrypt your traffic and conceal your IP address, which keeps your online activity and identity hidden from ISPs and any other party.
Furthermore, VPNs can bypass geographic restrictions by connecting you to another server of your choice. Then, it gives you a new IP from the server region that you selected to make it appear as if you were actually there.
How to Use VPN with IPTV?
It all really depends on what streaming device you are using. IPTV is mostly consumed on Android TV boxes. Simply sideload the VPN app on the same device you stream live TV on as explained below.
If you are using a PC, Mac, Android, iPhone, Android, or Kodi TV box you can download and install your VPN providers app to those devices.
Once done, sign into the app and connect to a VPN server.
You can now stream IPTV safe in the knowledge that nobody's spying on you.
Alternatively, you could set up the VPN connection on your router instead, if the router supports VPN. That way, all the devices connected to that router will share its secure VPN connection.
Benefits of Using VPN with IPTV
Should I use a VPN with IPTV? To be honest, I recommend you use a VPN whenever you go online. With all the malicious online hazards these days, one can never be too safe. In the case of IPTV, however, VPN becomes even more important because of all the features you get out of it.
More privacy: You probably know by now that every step you take online is monitored. That includes sides like internet service providers, government agencies, and even websites like Google and Facebook. Now, I don't know about you, but I hate sharing my every move with the world, especially if these guys are watching me from the shadows. Therefore, your best solution is a VPN that encrypts your internet traffic.
Prevent ISP throttling: How many times have you suffered from constant buffering while streaming videos online? Although your Internet speed should easily handle watching IPTV streams, the video keeps getting stuck. If you have faced similar symptoms, your ISP is probably throttling your Internet connection. By using a VPN, you can bypass these measures easily.
Bypass ISP bans: British and Australian ISPs have begun cracking down on IPTV streams. That means that you might not be able to watch live channels using IPTV due to the fact their URLs are blocked by your ISP. Connecting to a VPN server allows you to unblock these URLs regardless of where you currently live.
Best VPN for IPTV in 2023 – Summary
Below you'll find a table that contains the best VPN services you can sign up. A top VPN basically has to offer 24/7 support, a global network of VPN locations, fast servers, and must keep no logs of your browsing activities. If you want a more in-depth review, read on.
Best VPN for IPTV in 2023 – In-Depth Review
ExpressVPN – Top VPN for Anonymous Browsing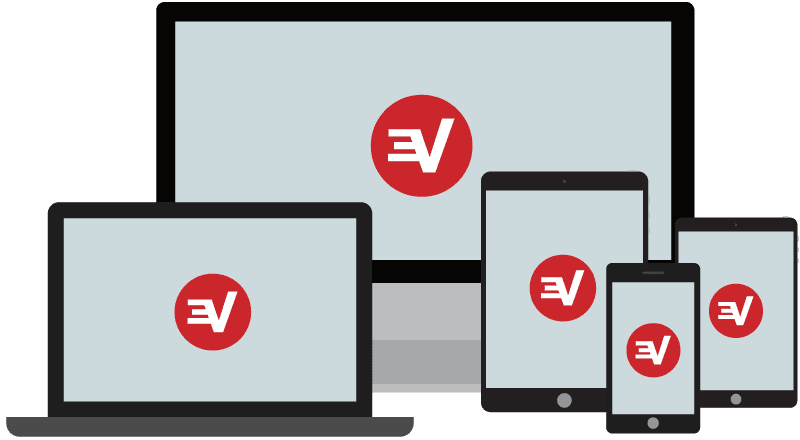 ExpressVPN describes itself as "the VPN that just works," and the people over there couldn't have said it any better. This service takes everything you'd expect from your provider, and then some, and executes it to perfection. Trust me, I've tried it. This is a great "privacy and security tool that encrypts users' web traffic and masks their IP addresses."
They are also the best when it comes to unblocking channels and avoiding geo-blocks. I always use this brand when I want to stream my favorite shows from abroad and it never ceases to impress me.
The company has a vast server network that covers all corners of the globe, with speedy servers located in 94 countries. It encrypts your traffic using the strongest protocol available on the market, and never keeps logs of what you do online.
Furthermore, you can use on up to five devices at the same time using a single account. And if you have any questions, you can contact the service's excellent customer service support, which is available round the clock.
Pros
AES 256-bit encryption.

30-day

 refund guarantee.
VPN apps compatible with PC, Mac, iOS, and Android.
24/7 live chat support.
Five simultaneous connections.
More than 3,000 servers in 160 locations.
No-log policy.
Cons
A little more pricy than its competitors. 
BulletVPN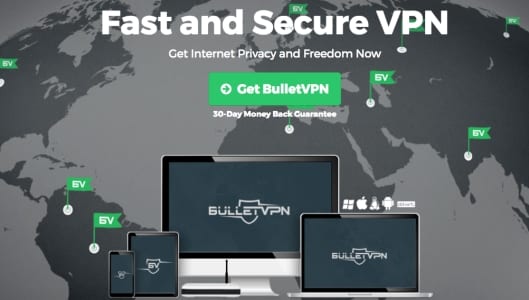 BulletVPN hasn't been around for that long. But despite being somewhat of a newcomer, it did surprisingly well when I tested it out. The company offers easy-to-follow guides on how to install VPN on routers as well as setting up virtual routers on your PC/Mac.
As for connection speeds, they're 'blazing.' I can report minimal drops in the speed rates that BulletVPN provides. In fact, it isn't even worth mentioning. This brand can even claim a higher score if it adds a few more servers to its network.
Pros
30-day money-back guarantee.
Compatible apps for PC, Mac, iOS, and Android.
Round-the-clock live chat support.
Zero-logging policy
Cons
Relatively small server network compared to other providers.
NordVPN
NordVPN's VPN applications for iPhone, iPad, Android, PC, and Mac are possibly the easiest and most friendly I have used. Setting them up takes a couple of minutes. From there on in, you simply launch the app and connect to a VPN server of your choice. It's safe to say that a lot of effort went into creating these apps.
Like ExpressVPN, NordVPN offers a 30-day refund period, more than enough time to fully test their VPN server. NordVPN is one of the best VPN services when it comes to protecting users' anonymity and private data.
Pros
30-day refund period.
Great VPN apps.
VPN servers in around 60 countries.
Double VPN.
Cons
Some servers can be a bit slow.
IPVanish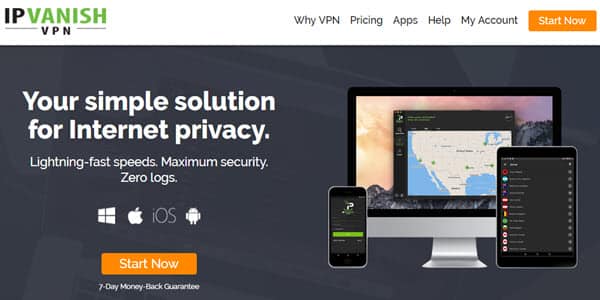 IPVanish is a well-known name in the VPN industry. A trustworthy and reputable service, it is famous for the top speeds that its servers provide. They also make sure that your privacy is respected whenever you go online as they never keep records of your online activity. Also, you should note that IPVanish is Kodi-optimized. So if you have a Kodi device, think no more and subscribe to this VPN.
Pros
Fast server speeds.

Unlimited torrenting and P2P allowance.

Up to 10 simultaneous VPN connections.

Optimized for Kodi.
No-Log policy
Cons
A short 7-day refund period.
It doesn't work with Netflix.
Best VPN for IPTV in 2023 – Wrap Up
At the moment, IPTV as an illegal source of live streaming is still somehow under the radar. It's only a matter of time before authorities, ISPs, copyright trolls, and the press begin to shift their focus towards fighting IPTV. Make sure you are using a VPN, regardless of what you're doing online. Otherwise, you might get a copyright infringement notice in your inbox pretty soon.
So which VPN service did you find best for IPTV? Please tell us in the comment section below.