South Korea ranks among the few countries with the fastest Internet connection, and as a result, very few of its citizens lack the capacity to log on whenever they would want to. The only problem happens to be their government and the measures that it has put in place to limit access to the Internet, especially by foreigners. The same also applies to anyone hoping to get content from anti-government blogs, unbiased news sites as well as those that exhibit adult content.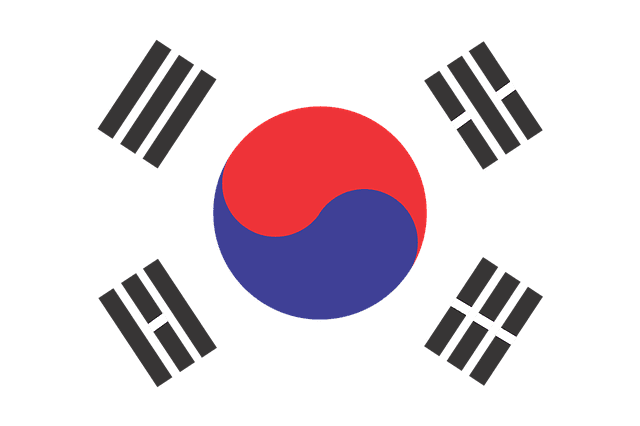 It's very interesting to note that for a country that has such a high level of Internet penetration (97% in 2012), the government still exerts its authority to control what can or cannot be accessed by its citizens. Such adverse measures could perhaps be explained by the country's adoption of practices engrained in Confucianism and Christianity, that both are against pornography, or the government's preference to restrict any access to content that's not as favorable to the powers that be.
Why You Need A VPN in Korea
Using the Internet while in Korea may pose a very big problem due to the number of websites whose access is restricted, meaning you'll definitely not be able to access content from as many websites as you're ordinarily used to.
There's also a high probability that the few sites that you'll actually be able to access, and whatever you'll be upto while on those sites, will be closely monitored by the government. This translates to a very deep level of invasion of privacy. There are a number of effective ways to avoid government censorship and surveillance, and one of them is to employ the use of a VPN service.
Through the use of a Virtual Private Network, users are able to work around any restrictive blocks and surveillance mechanism, so as to ensure that they're left to access whatever site or online channel they would want. The VPN provider is charged with the responsibility of encrypting your data and blocking your IP address, making it close to impossible for anyone to get to know who you are, or where you're accessing the Internet from.
Best VPN for Republic of Korea
To ensure that you're able to work around any of the blocking mechanisms that might be applied by the Korean ISPs, you need to get a provider that'll stay on top of any security updates, and adapt fast to the changing world of online security. In this review, we're going to have a look at 3 providers who we're sure are reliable, and have been known to offer the best in online encryption.
1. ExpressVPN – Our Top Recommendation
To start off our list, we have one of the most reputable VPN providers in the industry, and their popularity stems from their reliable customer service, as well as their highly encrypted network. ExpressVPN offers their customers three different VPN protocols to choose from, as well as 256-bit AES encryption that secures your connection such that no one else is able to hack through.
Their service also has easy to use software that is compatible with devices running on Windows, iOS, Linux or such. Their customer service is also easily one of the most reliable, with customers being able to reach out for help at whatever time of day.
Anyone feeling skeptical about their service is open to try out their 30-day money back guarantee, where you'll get to experience how reliable their service really is. If you do get impressed and choose to sign up, it'd be a great idea to refer your friend to the service because if they also decide to sign up, both of you get a month's worth of free use.
2. BulletVPN
BulletVPN provides a strong case as a reliable provider with its high level of affordability, and its highly efficient support staff. These guys promise a reliable service and offer hundreds of IPs to their subscribers to choose from.
In terms of customer service, they do offer support 24/7, but you'll have to be quite patient for responses if you choose to contact them through email. The service offers unlimited bandwidth, so you don't have to worry about any data caps when streaming in HD.
256-bit AES is also included as standard, as well as all the three standard VPN protocols. BulletVPN also allows customers to connect up to 6 simultaneous connections, meaning you'll be able to save up money by not having to subscribe to another service to protect your extra devices.
3. NordVPN
NordVPN continues to grow immensely in popularity thanks in part to its 2000+ servers present in more than 59 countries, and its capacity to support up to 6 simultaneously connected devices.
The fact that they offer double encryption to their customers means they offer a level of security that's not easily provided by most of the other VPN services. The double encryption service means that traffic for one individual user passes through two separate servers, making it nearly impossible for outsiders to hack through.
The service also includes an automatic Internet kill switch, where your Internet connection gets shut down if your VPN service somehow gets interrupted. Customer support is also available 24/7, so you shouldn't have to worry about any problems coming up that you wouldn't be able to solve.
If you'd need time to make a decision, then you could try out their 30 day money back guarantee.
Best VPN in Korea – Conclusion
If you're going to be traveling to Korea for an extended period of time, there's no point in having to adapt yourself to their rigid browsing restrictions, and changing your browsing habits to conform to the only things that you can do while there. Get a VPN, and ensure you're able to access whatever websites you'd want without any government authority breathing down your neck.
ExpressVPN Review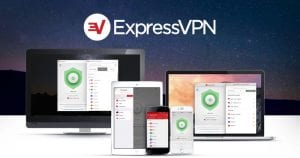 Name: ExpressVPN
Description: ExpressVPN is a VPN service that allows you to browse the web anonymously and unblock geo-restricted sites.
Price: 12.95
Currency: $
Operating System: Windows, OSX, Android, iOS
Application Category: Multimedia
Refund Policy

Speed

Support

VPN Apps