The rate at which technology is being adopted by children at a very young age is very high these days. More often than not, we're likely to find young people whiling away time on their smart mobile devices. They could be busy playing games, going through social media, streaming videos or just casually browsing the Internet. The web presents a virtually unlimited fountain of knowledge, where they can get to know about anything they want through a simple search.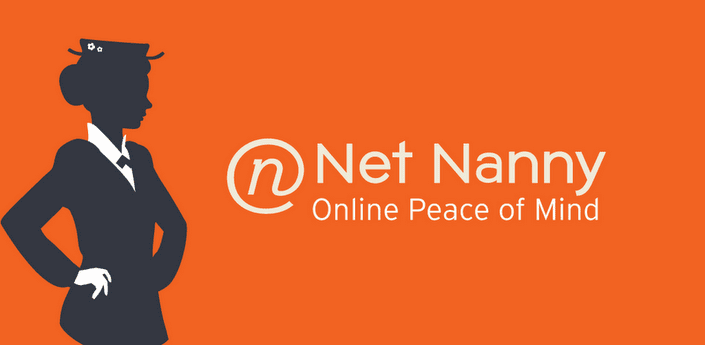 The Need for Internet Restrictions
This ease of access to content also comes with its own share of problems. Some parts of the web are best left for a more mature audience, as they contain content that's inappropriate for children. As such, there is a need to have some form of censorship so that children stay away from potentially harmful content. The most popular form of parental control that most guardians have been known to apply is a filtering tool known as Net Nanny.
What is Net Nanny?
Net Nanny has been around for more than 20 years, and it has been the preferred content filtering tool for so many people around the world. The app allows administrators to control the kind of content that can be viewed on a device. Net Nanny has also been adopted by schools and companies as a tool that helps enhance productivity. In these cases, the software is used to block out any websites that may act as a distraction to your activity.
This includes gaming sites, betting sites, chat sites or even pornography. The one issue that this may pose especially at the workplace or at school is that sometimes the software blocks access to sites you might need for research or studies. Contacting your administrator may take longer than you'd want. This isn't an option you'd like to explore, so you're left with looking for ways to bypass the software's filtering effects.
How To Bypass Net Nanny – Using a VPN
The most effective way to work around Net Nanny is by using a VPN. VPN stands for Virtual Private Network. This is a solution that allows you to connect to remote servers around the world that hide your IP address and encrypt your connection. Once you establish a connection, your traffic no longer uses the conventional route to access the Internet. Your traffic gets encrypted, and this hides the data that's being conveyed by your connection. This means Net Nanny won't be able to read your traffic, and therefore won't be able to filter any content. You'll then be free to access whatever content you want. Follow these steps to bypass Net Nanny with the help of a VPN:
Sign up with a VPN provider such as ExpressVPN.
Download and install the VPN app on your PC, Mac, Android, iPhone, or iPad.
Launch the VPN app and connect to a VPN server from within.
Finally, browse the web freely and anonymously.
Your access to the Internet isn't just hidden from the Net Nanny software. You'll also be able to prevent your ISP to know what you're up to online. This will prevent them from eavesdropping and finding whatever it is that you spend most of your time doing. Despite the fact that using a VPN means having your connection slightly slowed down, choosing the right provider allows you to reduce this counter effect to the smallest minimum. 
Best VPNs to Bypass Net Nanny
The vast number of VPN services available through a simple search may make picking out the right provider quite difficult. This is why we've come up with a list of services that we're sure will keep your traffic well hidden and your speeds high. Here's our list of the best VPNs to bypass Net Nanny:
1. ExpressVPN
ExpressVPN holds up pretty well as one of the most reliable VPN services you can turn to for your online security. The service has a strong 2000+ server network, all scattered in about 94 countries. Based in the British Virgin Islands, ExpressVPN maintains a strict zero logging policy and employs 256 bit AES encryption to keep its user's browsing private and secure. The service allows for up to 3 simultaneous connections, all under one account. This can be further increased if you choose to download ExpressVPN's client directly onto your router.
As an award-winning service, one of the aspects of this provider that make it stand out is its customer service. Its well-trained team can be contacted 24/7 through social media, emails or even live messaging. The service also has special features such as split tunneling that allow users to choose what traffic gets encrypted. There's also an automatic Internet kill switch that kicks in whenever your VPN connection gets compromised. Tor over VPN also works great with the service and allows you to enhance your anonymity. These alongside a batch of other services will help ensure that you get to work around any Net Nanny filters. Have a look at our ExpressVPN Review for more insight.
2. NordVPN
Our list would be incomplete if we failed to include NordVPN. This Panama based provider also employs 256 bit AES encryption, but it has a number of features that add even more to the level of security. The first is its double VPN encryption service. It works by routing user traffic through two servers instead of one, thereby doubling the level of encryption. Thanks to their large network of 4000+ servers, NordVPN also allows users to choose servers they should connect to. This is done based on the kind of work they're up to online. There are servers enhanced for things like HD streaming, torrenting, bulk downloads or gaming.
NordVPN also offers the kind of software that helps keep your browsing secure. There's Cybersec software that prevents against malware and disruptive adverts, as well as SmartPlay for accessing geo-restricted sites and channels. With this provider, you'll be able to have up to 6 simultaneous connections, and 24/7 support from the customer care team. The service offers OpenVPN, L2TP/IPSec, PPTP, and SSTP as VPN protocols, and also offers dedicated IP services for those who would wish to subscribe. To find out more about NordVPN and what to expect, take a look at our NordVPN Review.
3. IPVanish
IPVanish leaves no hints as to what it'll help you to do once you subscribe. You'll get to have your IPVanish, and this is thanks to an assortment of features that the provider has in store. To begin with, the service offers up to 1500 servers to connect to. Collectively, they avail more than 40,000 different IPs. These are more than enough to prevent network congestion and to always ensure that customers have a server to link to. IPVanish promises no limits on their bandwidth, as well as no limits on server switching.
Subscribing to IPVanish means you can connect up to 10 devices simultaneously, and this is great especially for a small business. Security is also top notch at 256 bit AES encryption. IPVanish is also in full support for users that want to torrent. They allow for unlimited P2P file transfers, as well as anonymous torrenting. The service is also great for those who want to stream content in HD thanks to super fast speeds. If you choose not to download their VPN client, you can always use their SOCKS5 web proxy. This is an online platform that you can use to hide your location and get through geo-restrictive blocks. For more on what IPVanish can do for you, have a look at our IPVanish Review.
Summary On How To Bypass Net Nanny
Our brief overview of the best VPNs to bypass Net Nanny now comes to an end, having looked at the three best VPNs in the industry that you could subscribe to. In case you have any questions or comments, feel free to leave them in the comment section below, and we'll be glad to respond.