Those nasty data breaches have been frequently headlining the cyber security news with many victims complaining about their passwords getting hacked. In order to avoid that, we are here to tell you how you can create an unhackable password, one that would keep you and your data safe at all times.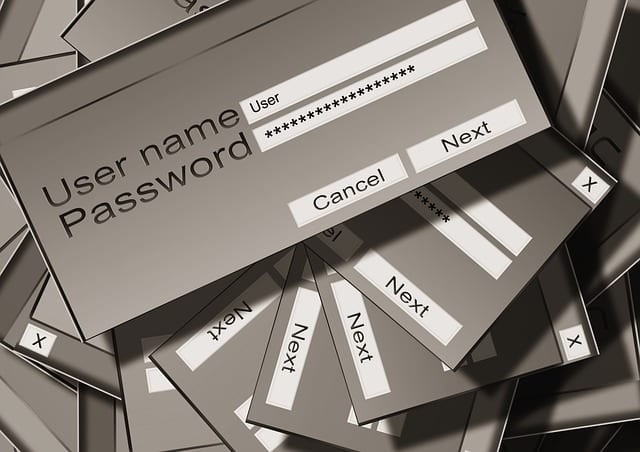 An Unhackable Password
We all know how valuable passwords are, otherwise, there will not be a need for them. Your passwords grant you access to your own personal accounts and data. They give you and only you the privilege of accessing your online content. With that being said, you are probably thinking how protective these passwords can be? Well, the best way is to create a strong password in order to protect your accounts against online threats and hackers. The solution is creating an uncrackable password.
How to Create an Unhackable Password? Steps
Follow the steps below to learn how you can create an unhackable password?
First, think of a password connected to something you love or value. That way, you have no trouble remembering it. In case you can't come up with one on your own, let BestPasswordGenerator do the work for you.
Create a strong and long password, one that includes numbers, capital letters, symbols, and lowercase letters. Again, if you can't come up with a strong one your own, resort to online tools.
Do look up online examples of strong passwords to get inspired.
Create a different password for each online account you make.
Write down your passwords somewhere safe and refrain from including them in texts or emails.
Finally, get the online protection you need and keep your data safe with the help of a strong and unhackable password.
How Does a Password Get Hacked?
With the many hacking tactics they can make use of, hackers and cybercriminals find buying your passwords off the dark web the easiest and most effortless way to get a hold of your password. Did you know that there are buckets of money involved with the transactions of buying and selling of long passwords off the black market? If you have gone a long time without changing yours, there is a chance that it might be compromised, making it easy to crack and hack. Another way of cracking passwords is by trying out the most common word combinations of passwords that come to mind. Then, hackers move on to guessing passwords that have the least amount of characters possible. While a short password might take seconds to hack, a long takes a lot of time.
What is a Strong Password?
What is challenging about a strong password is remembering it. We all advise you to use a strong password to prevent password hacking and data theft. It is not important just to create a strong password but also to actually remember it. Password Manager can help you out with that. First of all, it must be of 12 characters. The password must be long enough. Generally, you should opt for passwords that are a minimum of 12 to 14 characters in terms of length. The longer the password, the better.
Additionally, it better include numbers, capital letters, symbols, and lowercase letters. Always mix it up a bit so it is harder to crack. In fact, stay away from the common and obvious word combinations. Keep in mind that password strength is not everything. If you use the same password for multiple accounts, the password may get hacked. We advise you to use a different password for each of your online accounts. Remember, using a strong password won't keep you away from all the online threats, but it is a step in the right direction. In case you ever do get hacked, follow the what to do when your password is stolen guide for help.
More Tips on Securing your Password to Make it Unhackable
Make use of the following tips in order to avoid getting your password getting hacked:
Look for a reliable VPN service and sign up for it. Having a VPN on your device is important especially when you are on Public WiFi. Connecting to a VPN secures your connection, making it safe for your usage. That way, when you log into your online accounts, no third party can intercept your username and password. Choose the best VPN for public WiFi, and you'll be safe online. You might want to consider using ExpressVPN as it is the best you'll ever get. Check out the other service providers laid out in the table below.
Avoid giving out your passwords via text and email. You never know who might be spying in on your messaging apps, especially the ones that lack encryption.
Choose hard to guess questions when answering your security questions while creating an online account. The majority of these questions have easy to find answers all over the web and on social channels. It takes a simple and quick search to look up these answers.
Inform others about the risks and harm of having a weak password, Tell them how important it is to create an unhackable password. That way, you will be helping your close ones protect themselves against online threats.
Get an antivirus program. Having a good antivirus program will detect and neutralize any threat that might compromise your defenses and hack into your system.
What is a Weak Password?
Passwords are the most basic levels of security that provide unauthorized access by unwanted users as well as protection against hackers. But, your passwords won't do you any favors if they are weak. Instead, they are more susceptible to getting hacked and disturbing your online security. Weak passwords do more harm than good, and having a weak password is like not having any protection at all. Short, simple, worldly stuffed, and lowercase passwords are considered weak. Strongly built passwords can keep malicious attacks and viruses away. It is very important that users create strong yet different passwords for every account they make online.
How to Remember a Strong Password?
The struggle is real. Remembering strong passwords can be very difficult. Forgetting passwords is pretty common and normal with all the websites and accounts we have to log into on a daily basis. This explains why we resort to simple passwords. The amount of logins we have to do is unbelievably draining, but using a weak password is not going to make your online life any easier. So, here is what you need to do to remember your password:
Write your passwords now somewhere. Keep them safe as well.
Try putting your password in a memorable sentence.
Avoid password patterns and common passwords.
Build a password based on something you love.
Resort to a secure password that can remember it for you.
Make use of a password manager.
How to Create an Unhackable Password – Conclusion
Using the same passwords or weak passwords can leave you susceptible to hackers. Once a hacker cracks your password, there is no going back. The hacker gains access to all of your confidential and personal data. Maintaining password security is all about balancing between what users can remember, how easily they can retain strong passwords, and how unhackable the password really is. Hopefully, now you know all that you need to do to create an unhackable password. Keep the hackers guessing.