The Ultimate 2020 Smart Online Security Hacks Guide
|
2020 is going to be a big year for cybersecurity. We're on the verge of many important advancements across the online security spectrum. Naturally, this implies that a lot will change in the cyber world and the way we use technology. As a concerned and cautious online user, you need to be aware of these changes. So, here is a list of the most pertinent changes in the cybersecurity market and how to protect yourself from its threats in the coming year.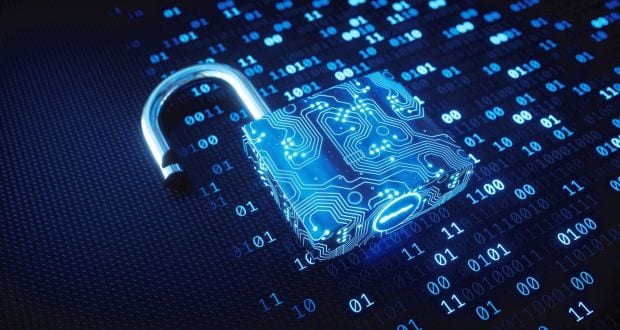 The Evolution of CyberSecurity
When it comes to your cybersecurity, you should never look the other way. As the internet grows bigger and bigger every day, its threats aren't just sitting around.
Every time the internet upgrades, hackers, and cybercriminals have better tools to harvest people's data and commit cybercrimes. Recently, a web security breach managed to target the Marriott hotels.
The results were destructive as personal information, and banking data of around 500 million guests were compromised. The problem is that the leaking has been going on since 2014 and wasn't detected until now.
In 2018, cybersecurity threats were on the rise. It's probably more than both 2017 and 2019. According to the 2018 online survey by The Harris Poll, more than 60 million US citizens were targets of identity theft.
2019 also witnessed a lot of security breaches and identity thefts. Such breaches have run at a record pace during the year, including the Blur data breach back in January. If breaches are that common in 3 years, what makes 2020 different? Let's find out.
The Biggest Cybersecurity Predictions of 2020
More than 4.48 billion people are active internet users, which is almost 58 percent of the global population. Now, as 2020 is getting closer, we should know what we'll be facing in terms of Cybersecurity. Here are a couple of predictions:
Increased government internet regulation unless major industry players implement self-regulation measures.

Rising concerns over the use of AI across all sectors. 

Increasing breaches on IoT devices and speed tracked measures to cover these security lapses. 

Physical health concerns relating to the use and overuse of VR and AR technologies.

Rising sophistication among hackers for developing better ways to con online users.

Safety, reliability, and hack-proof technology of self-driving or semi-autonomous cars.

Increasing concerns for online safety of children and toddlers.

Limited advancements in automatic software for identifying fake news.

Significant increase in tech for preventing revenge porn.

Better oversight of online harassment across national boundaries being currently called transnational bullying.

High risk of abuse of facial recognition software by companies, scammers, and even by government agencies until legislation is imposed to curtail its use.

The increasing concern of tracking features on implantable devices.

Increase in awareness of cyber warfare and government-backed hacking activities.
Hacks to Keep Yourself Secure Online in 2020
Since we're talking about cybersecurity concerns, something should be done about it, don't you think? Internet users should act in time before the situation gets out of hand. Every one of us needs to take note of and try to work on it ASAP.
Therefore, I've listed some tips below to help you improve your online security and protect yourself from any cyber threat that might target you in 2020.
Get Essential Security Software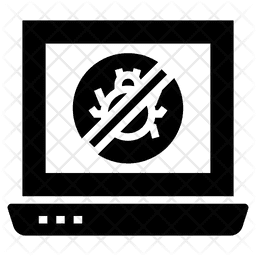 The first and most obvious step you should take is to get yourself an antivirus. You can also get dedicated malware software.
This is very basic, but it can be your final line of defense against any malware injection or trojan breach.
Of course, you will need to know how to run those. A regular weekly or fortnightly scan is the best way to keep your device clean. But don't forget, if you're going to use an antivirus, don't just go and pick whatever crosses your path. It's your device's safety at stake here, so make sure you pick a good one. If it's paid, it's even better as these services tend to be so much better in terms of quality and security.
In case you don't know your way around, here's a list of my most recommended antivirus software:
Norton
McAfee Plus
Kaspersky
Intego
BullGuard
BitDefender
AIRO
Trend Micro
The Kure
Follow Key Online Security Practices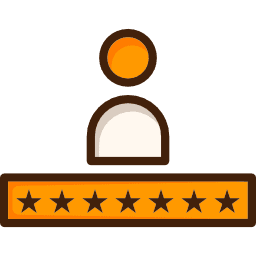 Unless you are new to online security, you probably already know a few key measures you can implement to protect yourself. Things like unique passwords with variable numeric and symbols are the very basic things you should know.
If you can't come up with a password on your own, there are tools to do the job for you.
They're called password generators, and they'll give you a strong password that even the most experienced hackers would not be able to decode.
You should also be aware of all the functions your social media accounts can perform. On your smartphone, be mindful of the access you give to different apps. Remove any access that does not seem to directly contribute to the app's functioning.
Any app you use, including social media giants like Facebook, might be collecting your information through various means without you even knowing. So, make sure to deactivate any unnecessary applications such as your Mic, Camera, and direct access to Media if you don't want to post anything.
Also, to secure your account, I highly suggest you use the Two-Factor Authentication. This will help you get a head start if your account was compromised.
Use a VPN
VPN technology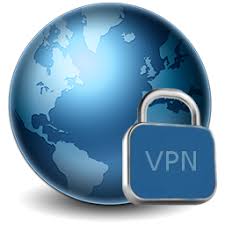 has come a long way in securing the internet for private users. By ensuring the traffic is encrypted, it prevents a range of attacks online. You can use these for a number of purposes. Financial activities are an obvious choice.
The other things you can do with a VPN include watching US Netflix from outside the US, sending secure messages via privacy-oriented chat, etc.
This makes VPN a must-have for not just journalists, financial professionals but also regular online users.
To get a VPN on your device, you must first pick a credible one. Don't opt for free providers as these will do you more harm than good. Free VPNs operate a poor server network. Also, they have to pay for this network somehow, no?
If you're not giving them any money for the services, what is their main source of income? I'll answer this question, YOU. They sell your data to third parties in exchange for revenue.
Now, here's how you set up a VPN connection on your device:
First, subscribe to a VPN service.
Download and install the VPN application on the device you're using. You can also install the VPN on your router so that the whole house/company can get a secure connection.
Sign in with your username and password.
Open the server list and connect to a server of your choosing.
You now have a secure VPN connection and can browse the internet anonymously.
Use Digital Transactions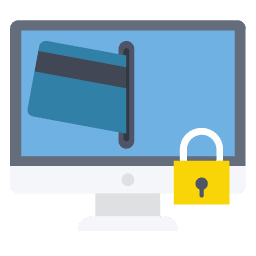 When transacting money, you should prefer to use digital channels since they offer a great amount of security.
This applies both to individuals as well as enterprises and their representatives.
There are many kinds of financial apps on the market. You should choose the ones that suit your needs after going through their security and privacy features.
Also, the best way to secure your payment method is to use Cryptocurrency. This type of payment can change the world in terms of security and privacy concerns.
If you use the likes of Bitcoin or BitCash, you're not required to reveal yourself. All your transactions will be anonymous.
Keep Dedicated Emails for Different Purposes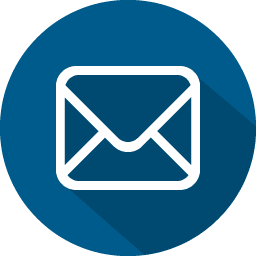 This is a fairly old practice online, but it bears repeating. You need to keep emails for different purposes, such as business or leisure. This will help you keep one from compromising the other.
Often, work emails get targeted for phishing scams. Keeping separate emails for your enterprise ensures there is an additional layer to protect business info from hackers.
Speaking of phishing scams, you should know your way around it. It's really simple and does not require any technical knowledge. All you have to do is avoid clicking on the links sent to your email, even if it seems to be coming from your bank or social media account.
If you're that eager to see what it holds on the other side, just visit the official website manually. You'll find whether it exists or not there.
Avoid Public or Free Wi-Fi
Open or public Wi-Fi spots are among the worst places for accessing the internet. You need to secure yourself against everyone who is using the Wi-Fi at the same time.
Even with the best security measures, businesses cannot ensure their open Wi-Fi are really safe. Bitcoin mining by accessing devices on public Wi-Fi is a common feature.
Hackers can also access your device and steal critical data. They may mark your device and hack it later. There are more cons of using public Wi-Fi than pros. So, avoiding them is the best option.
If you really need to use public networks, we suggest you do so using a Virtual Private Network. This way, your data will be encrypted, and your identity completely hidden. No one will be able to access or monitor what you're doing.
Secure Your Browsers
Different browsers have different tracking features. Google Chrome is notorious for tracking everything you do on it.
Firefox is relatively more privacy-conscious, and Brave is even better and faster.
But still, you need to ensure you understand what digital footprints you are leaving behind.
Further, browsers are the way your device is most likely to get infected by viruses and malware.
Don't just go around clicking on every pop-up window you come across. Some hackers use these methods to hack into your device or infect it with malicious malware. Therefore, while browsing, I suggest you keep your browser up-to-date and use standard safeties like HTTPs websites.
Control Your Online Presence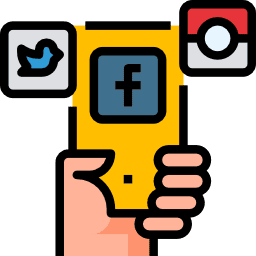 Your online activities are regularly tracked and compiled to create a user profile. This is used by online advertisers to pitch targeted ads. But this is only the tip of the iceberg.
Google has tons of data on you, and most of it will never be deleted.
So, the best thing you can do is to simply avoid revealing sensitive information online. Things like your travel destinations, companions, job changes, etc. are best left unmentioned on social media.
Similarly, you should use a VPN or at least incognito mode to prevent basic browser tracking. The less you reveal about yourself online, the safer you will be both online and offline.
Can't Stop Texting? Use an Encrypted App

Mobiles are one of the main targets that hackers keep a keen eye on. Whatever your text, send, or receive may be monitored and harvested by cybercriminals.
Although it's an easy option to convey a message and communicate with people from all over the world, it's also an easy target to hack.
However, text messages sent are not secured and can be intercepted with ease. But if you use an encrypted one, that's when the ball becomes on your turf.
WhatsApp and the likes are very popular nowadays. The application has more than 1.5 billion monthly active users. The platform uses top end-to-end encryption, which makes it next to impossible for anyone to see what you're sending.
Also, there's iMessage service by Apple. But there's a slight problem with that. You see, if the message is sent among iPhones, it gets encrypted. If it's sent to the likes of Android, the encryption ceases to exist.
So, to keep you up to speed, there are currently many messaging services that offer excellent encryptions. If you want further help, check this guide about the most secure social media platforms out there.
Conclusion 
The next year, 2020, is going to be big for cybersecurity. We are advancing quickly towards multiple technological thresholds. Things like AI, blockchain, and others have already transformed the online world in many ways.
And they will continue to do so into the following year. The best way to make good use of technological advancement without sacrificing privacy and security is to keep updated about developments.
Knowledge is power, and if you know how you can protect yourself, then you can make full use of the internet without worry. Stay tuned for more tech topics in 2020! If you have more tips to share, please drop them in the comments below.