Anything with the label "Free" can be very tempting, especially in the VPN industry. I'm not talking about free VPNs as these are to be avoided all the time. I'm referring to premium VPNs that offer their services as a free trial for users to take them for a test drive. One of these top VPNs would be NordVPN. If you're wondering how you can try out their 7-day free trial, this guide will show you everything you need to know.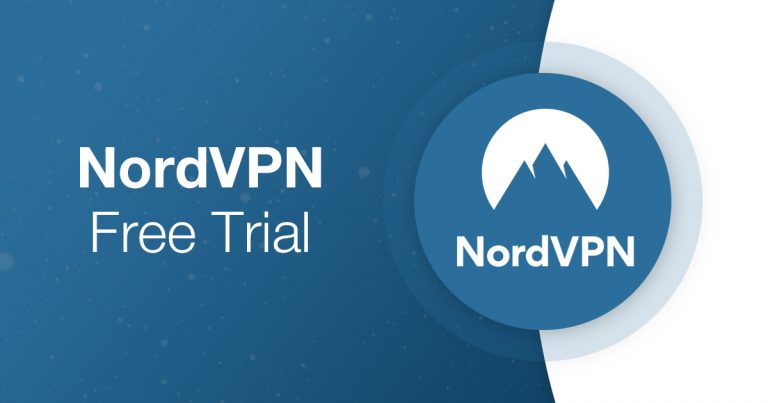 Does NordVPN Actually Offer a Free Trial?
If we were to mention free trials, even the top VPN providers in the industry don't offer that feature. This service is very good for the company as it lets users test the service of the VPN provider they're signing up for without having to pay a dime. You might be confused between two terms, Free Trial and Cash-Back Policy. Well, they're not the same since one of them requires just your email address, while the other asks for your credit card information. In NordVPN's case, it's a little bit of both. I'll be talking about the matter later on in this article.
The best part about a premium VPN's free trial is that you get to benefit from the provider's full potential. By that, I mean that you'll be able to use NordVPN's whole 5000+ server network without any restrictions. Everything included in NordVPN's pocket of services will be in your grasp for a full 7-day period, including their 6 simultaneous connections.
How to Get a NordVPN Free Trial
Getting a NordVPN free trial is an easy task. Just follow the steps below and you'll be done in an instant.
First, head over to their free trial's official page.
Once there, you'll notice the web page looks like this.
Click on the Get Free Trial box and the page will automatically scroll down.
You'll notice that you'll need to submit your credit card info. (That's what I meant with a bit of both before).
Now, after you fill in your information, scroll further down and click on continue.
You'll receive an email from NordVPN. Check it out and activate your account.
Set a password.
Once you're done, you can download their app and use all their features as if you're a paying subscriber.
What's Next?
Your free trial will end in 7-days. But what happens next? Well, according to NordVPN, you will automatically sign up for a 3-year NordVPN plan, which will cost you 107.55 dollars. Don't worry if you don't want to, pay attention to the email that the provider sends you before the trial ends so you could cancel.
However, if you happen to miss the email, you'll still benefit from their 30-day cash-back. So, you're safe in both cases. In my opinion, if you like what NordVPN offers, the best value is a 3-year deal of online security for only $2.99 a month. Furthermore, you have two options when you're free trial ends. You can either cancel the automatic payment or cancel your NordVPN subscription. I'm going to help you out in both cases. Here's what you need to do.
Cancel Automatic Payment
When you're free trial expires, NordVPN will charge you for a 3-year subscription automatically. Some of you might think that's a very long deal to invest in. Therefore canceling it would be the perfect way to go. Follow the steps below if that's your case:
Sign in to your account on NordVPN's webpage.
Go to My Services.
Next to "Change Plan", click on the 3 dots.
A link that states "Cancel automatic payments" will appear. Choose that.
Now, a window will pop up so that you can confirm the cancellation.
To confirm that you canceled your automatic payment, a box will appear saying that you've successfully done so.
You're done.
Cancel NordVPN's Subscription
If you're dissatisfied with the service as a first-time buyer, you will probably want your money back. Not just that, but canceling your subscription requires an extra move to do after deactivating automatic payments. So, if you don't want your NordVPN account anymore, here's what you need to do.
First, go to NordVPN's website.
Sign in with your credentials and head to My Services.
Open Customer service. You can ask for help via email or live chat. Live chat is the best option.
If you're a first timer, tell them that you want to cancel your subscription and ask for a refund.
They will redirect you to the payments department.
Once there, they will ask you a few questions. Answer them and proceed with the process.
Your subscription will be canceled in the end.
If live-chat isn't your thing, just send them an email and you'll get the same results.
Why Ask for Credit Card Information?
After your 7-day trial ends, you don't necessarily have to stick with the automatically assigned 3-year plan – you have all the freedom to upgrade anytime you want. However, you might ask yourself why does NordVPN gather your credit card information when it's offering a 7-day free trial? Free trials give you the chance to try out the VPN's services before you make any decisions.
The problem is that some users abuse the freedom given to them by creating fake email addresses every time a session expires. That way, they keep having a free full premium service without having to pay a nickel. As a result, NordVPN asks you to provide your credit card details to help them prevent fraud. On the other hand, all the information provided will not be shared by third-party companies. Your info is completely safe.
How to a NordVPN Free Trial – Final Thoughts
NordVPN is a perfect example of a reputable VPN provider. It offers more than 5000 servers around the world along with the best security features in the industry. If you were worried to spend some money on a service you know nothing of, now's your chance to take for a test drive for free. Make use of NordVPN's free trial and learn more about what this VPN provider is capable of. Cancel anytime or fully subscribe to NordVPN if it meets your expectation.