How to Subscribe to NordVPN
|
Have you ever felt that creeping sense of dread when you're browsing the web? How many times were you afraid to post something on your social media? It's quite reasonable to feel that way considering everything the internet does against your privacy. Nowadays, approaching the internet without extra caution can be dangerous. That's why it's highly recommended to use a VPN. In this guide, I'll show you how to subscribe to one of the top VPNs in the industry – NordVPN. Here we go.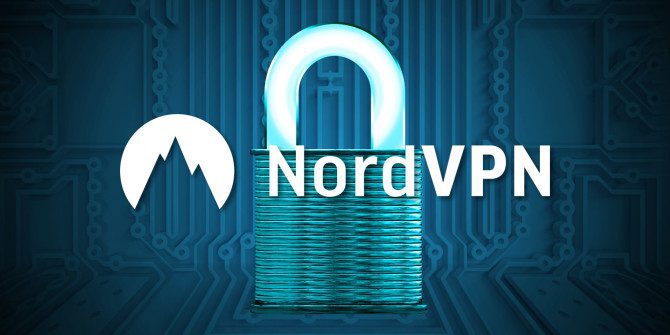 How to Purchase a NordVPN Subscription
Whoever you are and whatever your technical skills might be, you'll be able to subscribe to NordVPN with ease. I'm saying this because I already have a subscription and I didn't come across any obstacle while creating an account. All you have to do is go to their website and go with the flow as your process will navigate on its own. If you want more help, here's how you can buy a NordVPN subscription:
First, visit their official website.
Click on Pricing on the top of the screen.
Now, you'll be redirected to a page where you get to choose a plan. Select what suits you best.
After that, you'll need to provide them with a valid Email address.
When you submit an email address, scroll further down to reach the payment method section. You get to choose between different ways to pay for the service, PayPal, Credit Cards, Cryptocurrency, and Other (Alipay, Yandex, WebMoney, GiroPay, Sofort, and more).
Fill in the necessary details based on the method you've selected.
Keep scrolling until you find a "Continue" button. Hit that.
You've successfully purchased a NordVPN subscription.
You'll receive an email address by NordVPN asking you to confirm your email address. In the email, you'll also be asked to set up a password.
Now, go back to their Home Page and click on VPN Apps.
Choose the application based on the device you're operating. You have clients for Android, iOS, PC, Mac, Ubuntu, and more.
Your application will start downloading instantly.
Once downloaded, install it on your device and sign in with your NordVPN credentials.
There you have it, you can now surf the internet with complete privacy and security.
Here's what you'll be getting in the end – A user-friendly application that's easy to work with.
Why Choose NordVPN?
NordVPN is a very reliable VPN service that you can turn to for your internet security needs. It first saw the light back in 2002 when it's founders were pursuing a vision of an open internet approach. They personally experienced government surveillance, content control, and so many more censorship related issues in different parts of the world. As a result, they came up with NordVPN. Now, it's one of the most go to services with over 1 million subscribers worldwide.
The service is based in Panama and has a 5000+ server network. You might search a lot for a VPN provider that has more than that, but I doubt you'll find any. Even the giants in the industry don't come close to the number of servers this one provides. Let's take a deeper look at what makes this VPN what it is today.
Servers
We mentioned that this VPN has more than 5000 servers around the world. This number includes 60 countries in total. Here's how the servers are distributed across the globe:
The Americas: United States, Brazil, Canada, Mexico, Costa Rica, Argentina, and Chile.
Europe: United Kingdom, Germany, France, Switzerland, Norway, Sweden, Denmark, Belgium, Poland, Finland, Austria, Spain, Luxembourg, Czech Republic, Italy, Russia, Iceland, Ireland, Romania, Slovakia, Latvia, the Netherlands, Portugal, Bulgaria, Croatia, Estonia, Hungary, Ukraine, Albania, Greece, Azerbaijan, Bosnia and Herzegovina, Georgia, Macedonia, Moldova, Slovenia, Cyprus, and Serbia.
Asia Pacific: Hong Kong, Australia, Singapore, New Zealand, Taiwan, Japan, South Korea, Indonesia, Malaysia, Thailand, and Vietnam.
Africa, the Middle East, and India: India, Turkey, South Africa, Israel, the United Arab Emirates, and Egypt.
With that many servers, you're guaranteed to unblock hundreds of channels no matter where you are. Think US Netflix, Hulu, BBC iPlayer, Hotstar, and so many more. Once you have a valid server in the channel's country, you'll be able to tap into whatever it has to offer when it comes to content.
Security
NordVPN offers what pretty much every VPN service provides: OpenVPN, IKEv2/IPsec, L2TP/IPsec, and PPTP. Mostly, when you connect, you automatically use OpenVPN as it's the most secure one amongst all.
NordVPN uses AES-256-CBC with a 2048bit DH key. Not to mention its exclusive features such as Double VPN and CyberSec. When you use Double VPN, you'll be rerouting your traffic through two VPN servers instead of one. This encrypts your data twice which doubles the level of security on your device. However, this has a downside as well, since the encryption lowers your internet speed. So, if you're doubling the encryption, your connection will drastically drop as well.
As for CyberSec, this technology fends off any malware or malicious software that might target your device. Therefore, whenever you browse the web, you can rest assured that nothing will be infecting your platform at all.
Application and Connections
First of all, NordVPN's app is more than easy to use. You can download their client on almost every major operating system including Windows, macOS, Android, iOS, even Linux. You'll be able to find extensions for browsers such as Chrome and FireFox.
Other than that, NordVPN allows up to 6 simultaneous connections. That means you'll be able to share your VPN connection with 5 other devices (excluding yourself) with one valid account. That's pretty cool actually. Learn more about what this VPN can do in this NordVPN Review.
How to Buy a NordVPN Subscription – Final Thoughts
To add a cherry on top, NordVPN offers a 7-day free trial. It will start counting immediately after the successful verification, which you apply via your email address. Signing up with NordVPN is a very important thing to do if you cherish your online security. The internet is not as pleasant as it was back in the day, so you'll need all the protection you can get. Read this article well and determine whether NordVPN is what you need or not. After that, you now know how to subscribe.