While the number of people using virtual private networks is constantly rising, few actually know how VPN works. Technology keeps racing faster than the masses can actually cope with and after the advent of the web, it can be felt even more prominently. No matter what you do or where you stay, using diverse Internet technologies has become a necessity in today's world. How you access and browse the Internet has also changed compared to the last decade.
There is no denying that the emergence of mobile web access devices has given users more choices, flexibility, and access of information at their fingertips. However, there are two sides to every coin. Nowadays, you need to be more cautious while using the web than earlier. Apart from the risk of malware sneaking in your PC, you also need to think of tracking and possibility of data theft. For safer and anonymous web usage, VPN has few alternatives.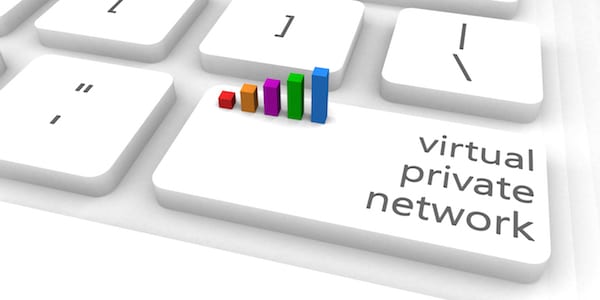 ---
The Rise of VPN
With time, Internet access and usage has become far more complicated than what it once used to be. Even the most secure accounts are hacked and online activity is tracked. Hackers are forever trying to trap vulnerable web users and Internet watchdogs steal private information and data; the Democrats know all about this!). So the need to use the web while being able to hide your online identity has become all the more important. This has paved way for the spread and growth of VPN.
Virtual Private Networks, popularly called VPN, is among the most popular ways to access and browse the web while keeping your identity under cloak of anonymity. There was a time when VPN services were used mostly by network administrators and hardcore geeks but that is changing gradually. More mainstream web users are embracing VPN for its numerous benefits.
---
How VPN Works
A VPN can be described as a private network, which makes use of a public network to connect to remote web resources and sites. The network deploys "virtual" connections which are those that are routed through the web from a service provider's private network to numerous users.
So, tracing the real IP addresses of the connected users becomes tedious for any tracking entity. Along with hiding the real IP address of your PC, a VPN also offers the benefit of encryption. Any data sent or received by users belonging to a VPN remain encrypted. This reduces data theft possibilities to a large extent. Its functionalities can be compared to that of a firewall in some symbolic terms.
In most situations, you connect to a VPN through a VPN client installed in your PC. VPN apps can also be installed and used on mobile and other hand held devices. The VPN client establishes a secure connection with the remote server of a VPN service provider and users are assigned a virtual ID.
VPNs can be configured to accommodate multiple users, based on certain factors and scalability is its notable benefit. You need to use an ISP no matter which VPN you use. Your ISP can see you are connected to a VPN server, but whatever data is interchanged between your PC/device and VPN server remains inaccessible to the ISP as well.
---
Major Benefits of using VPN Services
You can stay anonymous and near untraceable while using the Internet when you use a VPN service. Even if someone tries to trace your PC's IP address he ends up with a virtual ID used by the VPN service provider. Oh well! His sadness should mean nothing to you! There are nefarious and unethical types out there and they need to be tossed into prison but this is another topic. White collar criminals like this are not dealt with properly.
Even if some malicious user manages to track the location of your PC, he or she ends up with encrypted data thus the data theft risk is not there as well. Rest easy! You are not in the world of The Walking Dead! This is useful for those performing lots of transactions online.
You can access web content that cannot be accessed due to geoblocks or other restrains. This is especially true in case of region specific online streaming services such as Hulu.
You can get online using public hotspots through VPN without worrying about data theft or malware attack. This way you can save on mobile data and use the Internet for free minus the risks.
---
Who Can Benefit from using VPN?
Practically speaking, anyone using the web can benefit from using VPN services. Examples are:
Corporate users, who need data security above everything and often need to work from home or locations outside the office.
Mainstream web users, who download and upload files a lot and performs online transactions a lot.
Users who want to stream and download content from sites that have territorial access restrictions (like Hulu).
Web users who are weary of advertisers and various entities tracking their online habits and want a solution to stop prying.
People who live in countries with oppressive governments and want to escape government censorship on Internet usage (see Cuba, Saudi Arabia). Usually, political activists and social workers belong to this category of users.
These are just a few examples and other type of web users can surely use VPN and gain from it.
---
VPN Protocols – How VPN Works
Not all VPN services are the same and they make use of a number of varied protocols. The major VPN protocols are:
IP security (IPSec): It is used by lots of VPNs and there are 2 modes in it. In Transport mode data packet message is encrypted and in Tunneling mode entire data packet gets encrypted.
Layer 2 Tunneling Protocol/ IPsec: The combination of L2TP and IPsec protocols result in creation of very secure VPN client. IPSec protocol is used for encryption, while L2TP manages the tunnel.
PPTP: The Point-to-Point Tunneling Protocol is a VPN protocol in use since the late 1990s. It also supports a broad range of operating systems. However, it lacks encryption capability. So TCP is used with it as a secondary protocol for encryption.
SSL and TLS: SSL and TLS are also used by online retailers in VPN.
Secure Shell (SSH): SSH generates the VPN tunnel and encryption to safeguard it.
SSTP: It is secured, but supports Windows platform exclusively.
---
Types of VPN – How VPN Works
With time, technology used to make VPN services is also evolving. Mobile VPN solutions offer more flexibility than typical VPN services that are accessible to desktop or laptop computers. You can also find VPN enabled Internet routers in the market.
Broadly speaking, VPNs can be categorized into 3 types.
The first type is remote access VPNs, which are also called virtual private dial-up networks. These are basically user-to-LAN connections and corporate employees use it most often to securely login to company's private network from many places. The company usually outsources the service to enterprise service provider which in turn builds a network access server and offers employees required client software.
There are site-to-site VPNs, which require dedicated equipment and large-scale encryption.
The third type is Intranet based VPN that offers LAN to LAN connection. Extranet based VPN solutions are useful to link LANS between a number of companies. This enables working in shared environment, hassle free. Intranet based VPNs are affordable and are used by small to midsized organizations while large MNCs often use Extranet based VPN setups for their operations.
---
How VPN Works – Compatible Devices
Smartphones and Tablets
With the number of mobile device users gradually surpassing PC users all over the world, it is only natural that VPN solutions would exist for those Internet portals. Mobile VPN solutions do exist and they are also used extensively in specific setups rather than regular VPN services.
Typical VPN solutions work well with computers that are more or less stationary in nature. Technically speaking, you can use a laptop to connect to the VPN through workplace WiFi and move around in the office but there are limitations. Users who move a lot, but still need to be connected to a VPN battle issues like coverage gaps, battery life, processing bottlenecks and bandwidth, and so on. This is where mobile VPN solution comes into the picture.
Mobile VPN solutions come with nearly same level of security and anonymity as regular VPNs, but they are optimized to meet the needs of users who keep moving and move in and out of network zones. In workplaces where wireless Internet setups are used, deploying mobile VPN solution makes sense.
Both Android and iOS come with good support for VPN services and apps. Some high end android devices like Google Pixel and Nexus models have in built VPN solutions. In other devices, downloading and installing mobile VPN apps is the way to go. Using and setting up VPN in both iOS and Android is simple and you need not be a geek like Evan and Fogell in Superbad!
PC/Mac and VPN Routers
While most VPN users either use VPN client software on their PC or VPN app on mobile devices to use the service, there are other options as well. Modern routers support VPN and some of them have embedded VPN client. With a VPN enabled router you can:
Connect various devices to the router and log into VPN account quickly.
You can also use devices that lack the capability to connect to a VPN network on their own. Examples include modern gaming consoles with web access features. Even the smart TVs and streaming devices like Roku fall into this category.
The VPN service provider sees the router as one device, and so you can connect many services to the router.
---
Things to Consider When Selecting VPNs
Since there are various types of VPNs and usage needs can also vary, selecting the right VPN is absolutely necessary. Below listed tips are useful in this regard.
Free vs Paid VPN
Like any type of online services or software you use, VPNs also come in free and paid types. For beginners or users with limited requirements, free VPNs are not bad. However, if you are a heavy user who needs to surf and download a lot, free VPNs will seem like bottleneck soon. The free VPNs often come with ads, throttle on bandwidth and data limit. Some Free VPNs also come with limitations on selecting exit servers. Of course, you can nowadays try Paid VPNs services free for a period before subscribing.
Data logging
Like a lot of other web users, your main reason for using a VPN service or app is staying anonymous online. This could be owing to censorship by authorities or accessing territorially restricted web content. However, you may not like the fact that the VPN service provider is actually logging your activity. This does happen with some VPN services. However, VPN companies log user data at times with intention to analyze and figure out network woes and improve services to offer smoother access. Before signing up for a VPN service, get the facts clear on this aspect.
Protocol and Encryption Strength
This is a pivotal parameter anyone should analyze before choosing a VPN service. There are several VPN protocols and not all of these offer same level of security or anonymity. The encryption strength also maters. Regular users will be okay with VPNs offering 128 bit encryption. But those using VPNs for performing lots of transactions over the web should opt for a VPN service with 256 bit encryption. As for protocols, you will be fine with a VPNs supporting either OpenVPN or L2TP/IPSec. Point to Point Tunnelling Protocol or PPTP is not deemed secure by modern standards. Secure Socket Tunnelling Protocol or SSTP is good for security, but it is not ideal for users seeking VPNs with cross platform support.
Server Locations
Not all VPN service providers have the same number of remote servers and neither do they have a server in your location at all times. Location of the server is important when you want to access restricted content online. Accessing data from a remote server located in a faraway country will result in internet speed slow down. VPN services re-route data between you and accessed website through one or more servers, thus some slowdown is inevitable. You may want to check if a VPN company has servers in countries where you need to access resources from. Most VPNs either auto select server based on your location, but you can also choose the server of your choice at the time of connection. In some VPN client settings, you will find server location listed as exit location.
Support for P2P/Torrenting
Despite the debates over their legality, the truth is millions of web users use torrent software and they will continue to do so. Torrents are useful when you want to download high volume content such as movie over a slow connection. Before selecting VPNs service, ensure that it supports torrent software as some VPNs lack support for torrents.
Number of Devices Connected Simultaneously
If you have a high speed Internet connection and use VPN for any need, you may want to use the VPN to connect more than one device or PC at the same time. Sometimes, you and others in the family may want to use the VPN for web access at the same time. Some VPNs allow a number of devices to connect at the same time for registered users. Also ensure the VPN offers support for OS that you use and mobile platform used by you and family members.
Cost and Bundled Offers
Like other online services, the price is important for some users when selecting a VPN. You should not pick a VPN based solely on the price, as it is. Sometimes, a VPN service provider may pack in additional goodies and that can be useful for you. For example, if you find a VPN service provider is offering an antimalware tool with its service at an affordable cost, you should simply grab it. You will find monthly packages as well as yearly ones. While annual VPN packages will cost less it is prudent that you try out a service on a monthly basis first. If you are really satisfied with its service, move to a yearly subscription.
Enhanced Privacy
while most VPN services offer a decent level of privacy and online invisibility to users, some users may need an additional layer of security. For them VPNs supporting cryptocurrency like Bitcoin are best suited. This eliminates the need to use credit card details or netbanking information when making payments using VPNs.
Ease of Use and Customization
While a majority of VPN users are bound to be content with the default settings, there are some others who love tinkering with software. Besides, advanced users may need to alter default settings, more so when they want to access web content from specific locations or change protocols for enhanced safety at times. So, user friendliness of the interface is something you should consider when choosing a VPN app or service. Apart from net banking, PayPal and debit cards, you will find some VPNs also offer gift cards for making payments. Watch that impulse buying! Do you need those pair of shoes!? Do you need another fishing pole?!
---
Best VPN Providers You Can Use in 2017
We constantly review VPN services to see which one really live up to the promises they make. Based on the features we have listed above, here's our list of best VPNs for 2017.
---
How VPN Works – Conclusion
VPN is among top Internet technology related inventions that have made web usage hassle free for millions of users. It comes in many flavors and you need to choose the version after analyzing your priorities and usage needs.
You are not really restricted to computers as far as VPN usage is concerned. However, your focus should be on using a VPN solution that supports the latest security protocols and encryption. Other aspects that matter are OS and platform support, server locations, and ease of usage. You may also benefit from reading online reviews of VPN apps and services before flipping the switch for one. Knowledge is power!