FXNOW
is an on-demand video service.
FX Network website is geoblocked outside US
. Smart DNS or VPN are needed to unblock and access
FXNOW abroad.
(France, UK, Germany, Canada, Spain, Australia). In this help article, you'll find info and instructions on how to bypass regional restrictions and watch FXNOW online outside USA.
Note: If you would rather have a short answer.  Use a Smart DNS Proxy service like Unlocator to unblock FXNOW. Alternatively, you can use VPN like ExpressVPN. Pick an American VPN server. Stream FXNOW on your device.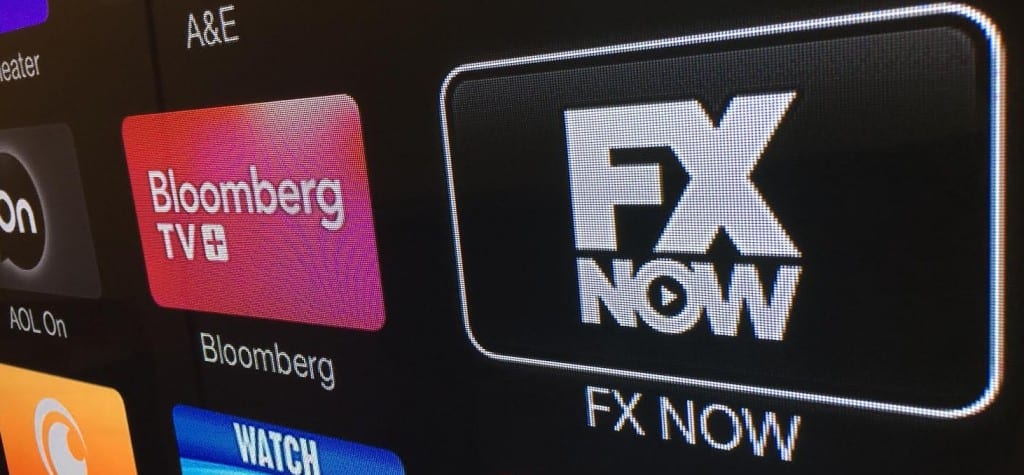 How to unblock FXNOW outside US using Smart DNS Proxy
When you visit the FXNOW website, your IP address gets detected. Non-US IP addresses get geoblocked because the content is US-only. Smart DNS Proxy allows you to hide your real location for websites like FXNOW instead it gets masked to a USA IP address. Once your streaming device is set up with Smart DNS, you can unblock FXNOW outside US. Smart DNS has other benefits you should know about.
Smart DNS proxies do not affect your Internet speed. This is due to the fact that only a small part of your traffic gets redirected.
Smart DNS does not encrypt your traffic. Neither does it change your IP address. This is beneficial if you access local websites a lot.
Smart DNS works on all your streaming platforms. PS3/PS4, Xbox, iPhone/iPad, Apple TV, and Android are compatible with Smart DNS.
Smart DNS allows you to simultaneously stream geoblocked content from different countries. Unblock FXNow, Netflix, CBC, Now TV using the same Smart DNS setup.
DNS Hijacking and Transparent Proxies, policies sometimes used by ISPs, can turn Smart DNS useless.
Each Smart DNS Proxy service has an unblocked channels list that differs from others. Unlocator, my preferred Smart DNS Proxy service, does provide DNS codes that unblock FXNOW in addition to 120 other streaming services. Try their 7-day free trial and check out their video and guides for Smart DNS setup.
How to access FXNOW outside US via VPN
You can also use VPN to unlock geoblocked content outside US. Find a good VPN provider. Install VPN on your device. Choose and American VPN server. Now you can access all content that's not available outside US. Take a look at VPN features.
VPN channels all your traffic through a VPN server located in a country of your choice. Thereby, your streaming device can access all sites and apps exclusively available in that country. A US VPN server can unblock FXNOW, Netflix, Hulu Plus, CBS All Access, and other US-only streaming services.
VPN can be set up on iPhone/iPad, Android, and PC/Mac in minutes. Other streaming devices do not have VPN clients. For a VPN connection on PS3/PS4, Xbox, Apple TV, Chromecast, and Roku, you have to set up VPN on a VPN router. Or simply use Smart DNS.
VPN works even if an ISP applies DNS Hijacking or Transparent Proxies.
VPN encrypts your re-routed connection to ensure maximum online privacy.
VPN does decrease your Internet speed by at least 10%. It is, however, more resilient than Smart DNS. VPN apps for iPhone, iPad, Mac and PC, provided by provided free by providers such as  ExpressVPN and others, make VPN an easy to use mobile choice.
Unblock/Watch FXNOW outside USA using VPN or Smart DNS Proxy – Additional Info
FXNOW can be streamed on nearly all platforms.
PC (Windows) and Mac (iOs)
iPhone and iPad
Android
XBox
Apple TV
Smart TV
FXNow has an impressive list of series and movies to stream and watch online.
The Simpsons (All Episodes)
Sons of Anarchy
The League
Justified
American Horror Story
The Strain
Fargo
Wilfried
Archer
Justified
It's Always Sunny in Philadelphia.
You still need a valid US cable subscription to watch FXNOW outside USA. With HBO and CBS providing stand-alone VOD services, hopefully, FXNOW will follow soon.
Watch FXNow outside USA – VPN or Smart DNS?
That's everything you need to know about watching FXNOW outside USA. You can always post a comment to ask me anything about how to unblock/watch FXNOW outside USA using Smart DNS or VPN.