When we speak of online security, we should always give Cloudflare a shout-out. It is by far one of the most trusted DNS hosts in the industry. That's why Microsoft decided to power a tool of its own using Cloudflare in hopes of increasing users' security. In other words, the tech giant is joining the VPN industry by issuing its own built-in VPN functionality for the Edge browser – Edge Secure Network.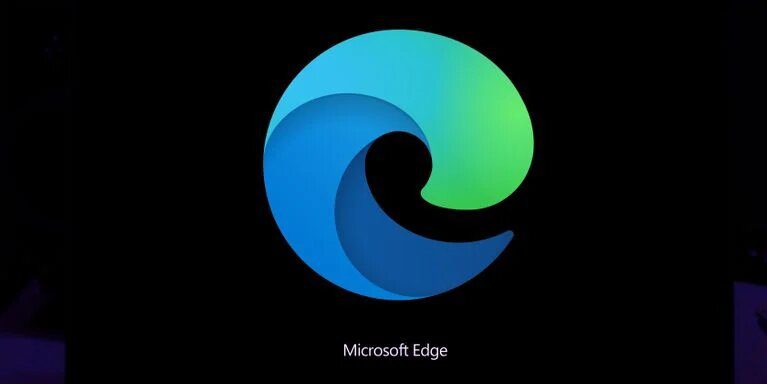 VPNs are the best cybersecurity tools to enhance one's online security and privacy. But using a VPN can be tricky, especially those browser extensions as you don't know what data they collect.
So, we have some questions: What is Edge Secure Network? How will Microsoft utilize it? And does have what it takes to pose as a proper replacement for your VPN? Find out below.
Microsoft Edge VPN – Encryption, Here We Come
Microsoft Edge has been overshadowed by the likes of Firefox and Chrome in the past few years. However, the browser is still among the best ones, and now, we predict a spike in its popularity.
Internet users look for the best ways to maintain their private information while browsing the web. That's why they usually utilize browsers with built-in VPNs such as Opera.
Now, Microsoft Edge is joining the mix by introducing its own tool – Edge Secure Network. So, the question is: How does the add-on operate?
As mentioned, Edge Secure Network is powered by Cloudflare, which means that it's going to be using routing in order to encrypt the users' internet connection.
Just like any VPN, the tool reroutes the users' traffic through a private tunnel, encrypting it in the process. An attacker with his eyes sets on the data will have a very hard time cracking it.
Not only that, but it also prevents websites, the government, and even the ISP from tracking any browsing history by hiding the users' IP address, i.e, extra anonymity.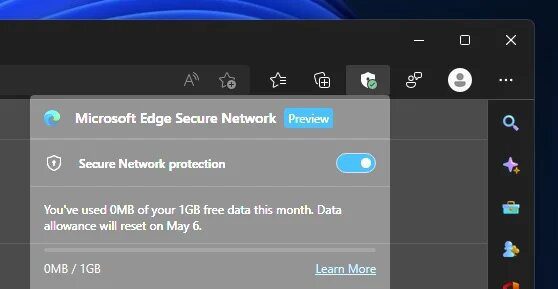 The tool doesn't allow you to choose your location, unlike almost every other regular VPN. However, Edge's Secure Network can and will allow you to bypass local restrictions imposed by the ISP or government.
This is a great addition to Edge's arsenal, but there's a catch. Yeah, it's not going to pass without having a major drawback. Apparently, you are limited to getting 1GB of encrypted data per month for free only. That of course is also only possible when you sign in with your Microsoft Account.
Edge Secure Network – Not That Cutting Edge
We've seen what this tool can do, and we're impressed. However, just like many built-in browser VPNs, you can never treat it as an alternative to your traditional VPN.
Moreover, that data cap is too low for anyone. Let's be serious, a single website visit might drain that offered 1 GB, so it's not enough, not by a long shot.
Edge Secure Network is still in its early stages and available to select users in Edge Canary. We don't know what enhancements Microsoft is planning to implement, but they would definitely not make it a full-fledged VPN service to rival the likes of Opera.