You don't need to go to office everyday anymore. That's because of significant advances made in mobile technologies and computerized networking that enable you to work more from remote locations – client offices, homes, hotels, and even from vacation spots (but some companies do not want people permanently not working from the office though this is another topic). This has given birth to the concept of virtual companies, whose employees work, and meet online perpetually, but rarely face to face. What's more, their population is steadily growing.
Why impede some talented professional from working with you just because they do not live near you? Why don't you live near them?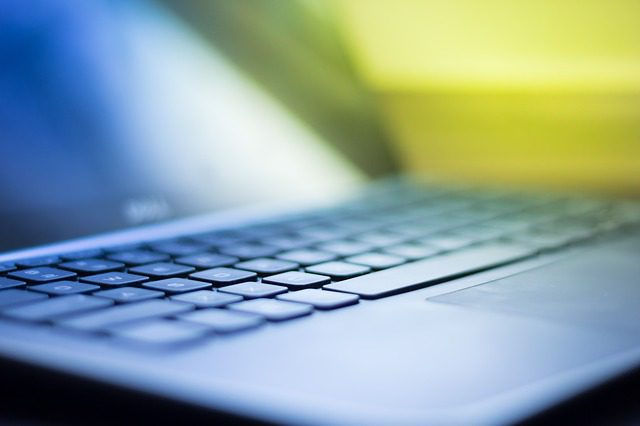 Diffused Networking & Security Risks
However, as computing infrastructures are becoming more and more decentralized and diffuse, keeping your online data secure is definitely becoming more challenging.
Moreover, with the rapid development and severe onslaught of dangerous malware all over the cyber world, all such far-flung devices are exposed to the severe risks of getting infected that may and do infiltrate networks of companies and pilfer and/or damage valuable data. Even mobile devices aren't spared of their onslaughts and may be susceptible to critical data leaks because they are liable to be stolen or lost.
Additionally, they can be accessed easily by an unwanted outsider. And it goes without saying that when sensitive and confidential data disappears, you can face some great financial, reputational, and legal problems.
Tightening Security on the Go
This calls for a situation where one has to be ever vigilant and protect such crucial data at any cost. Of course, this doesn't mean that you will curtail your or your employees' mobility under any circumstances. Some guidelines on tightening security while being totally flexible and mobile are discussed below:
Make Rampant Use of Cloud Applications
As a small business owner, when you use web-based applications for business-related tasks, you are at liberty to let your employees operate from multiple locations of their choice. This can be done safely by handing over the entire data security to specialized providers of cloud-services who are trained to lock such data away securely.
For example, Microsoft Office 365 is one such application that allows users to access email, office applications, file-sharing tools and calendars through the Web, computers as also mobile devices. Many small businesses also use Google Apps to protect office applications. Moreover, you also get cloud applications aimed at more specific and specialized tasks such as customer relationship management.
It is critical to bear in mind that all your employees and particularly the administrator must use very strong and undecipherable passwords for all their accounts while also refraining from repeatedly reusing passwords for other sites or applications. It makes more sense also to select the authentication option offered by an application rather than a password. For instance, the free 2-step verification from Google is a secure way to protect data from pilferage and misuse.
Cloud applications may also be used to monitor and secure Internet use by employees. However, some issues pertaining to privacy exist in working with cloud-based protection systems. The provider of your cloud is legally bound to divulge your confidential data if ordered by a court of law.
Protecting Devices Used By Remote Users
Most malware that steals data, slips into PCs through the Internet and email. The ideal situation in which a major security breach can be averted is by prohibiting web browsing for personal use as also disallowing emailing by employees on official computers. However, in reality, this may be a difficult thing to enforce and costly, too.
One of course, also needs to take ample protection against malware infection by using appropriate security software. The practice of right computer hygiene is also essential by applying state-of-the-art applications and also installing security patches immediately as and when required. It's also often risky to fully rely on your employees to update applications.
This calls for the activation of automatic updates either from software developers or using patch-management tools like Windows Intune for distributing updates to computers at remote locations yourself.
In order to mitigate damage caused by a lost device, installation of whole-disk encryption software is essential. These deter unauthorized people from accessing any data contained by the device. Additionally, remote-wipe apps may be installed on all mobile devices for erasure of data if they are stolen or lost.
Secure Connections to Company Networks
Set up an appropriate system for providing remote workers with a secure access channel to your company's main network. Conventional systems include VPN or Virtual Private Network software that effectively encrypts Internet traffic from remote workers, coupled with tools that ensure that security patches are installed in remote computers have.
Related: Best VPN for Businesses in 2017.
Also make sure that these are correctly configured and monitored for any negative signs of being infected. These applications are readily available from Dell and Microsoft and may be installed on specific needs and requirements.
With the advent of site to site and remote access VPNs, data security can be maintained by way of employee identity authentication through a VPN gateway on mobiles or desktops. In addition, entire networks in one particular location can be connected to separate networks located elsewhere. This has proved extremely useful for large businesses with numerous branches in faraway locations, as also for companies that securely share resources with partners or client businesses.
Using VPN for Data Security in Organizations – Wrap Up
In sum the crux of the matter is you have to protect your data at any cost while remaining mobile and flexible. Since business paradigms are changing rapidly, this is one area that simply can't be ignored.