While Amazon, Apple, and Google have been storming the scene with their respective streaming devices the last few years, their older cousin Roku has been quietly upping its game. Roku has been around from 2012, when neither Google Chromecast nor Amazon Fire Stick existed. Even with the fame these two have been enjoying, Roku still remains a favorite among those who prefer quality over hype.
This landmark streaming device- the first of its kind in the market- fell slightly out of favor after the big brands came out with smaller and more functional streaming sticks. But with Roku's latest streaming device, it is back in the big league.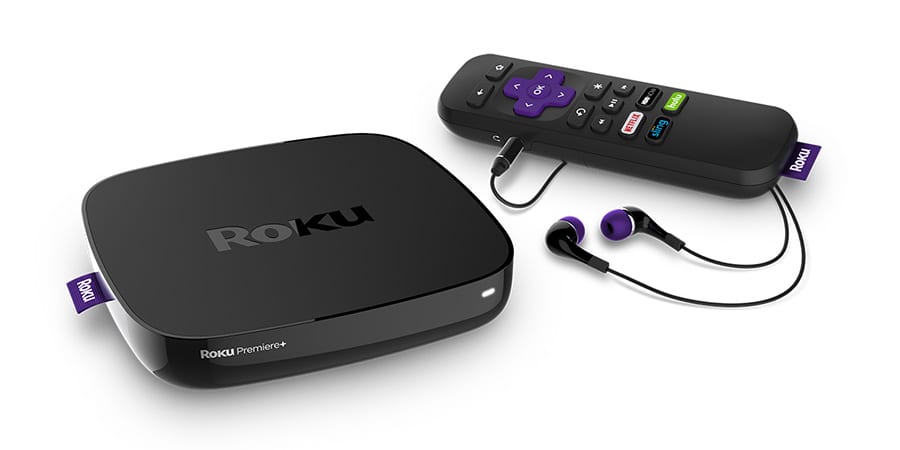 What Makes Roku the Most Popular Streaming Device
Let's take a look at some of its latest features and why it remains the most popular streaming stick.
Design
When the first Roku device came out in 2012, it was the cheapest and smallest, but has several problems too. It was too slow, didn't fit into most HDMI ports, and had to be used with only a few compatible HDTVs. Even though this problem was handled in the successive versions, the problems with speed and processing time still persisted.
The latest Roku device is smarter and faster with a quad-core processor and several times the performance of the first Roku stick.
In case of the design, it has also undergone a significant change, trading its bright purple case for a muted black cover. It now looks more sophisticated and resembles the Amazon Fire stick. The Roku stick also comes with an extender cable to plug into the HDMI port of the TV if the Roku stick is too long to fit in the back of the TV set. The device can be connected to a wall outlet and charged with the USB cable that doubles up as a charging system.
There have been significant upgrades in the streaming quality too. With the new quad core processor and 1080p viewing quality, videos load faster, look crisp, and there's less time buffering. With the latest Roku 4 stick, you get 4K streaming services like Netflix and Amazon Prime, courtesy the robust 1.5GB RAM. Even if you don't want to shell out the extra cash for the Roku 4, the Roku streaming stick works fine to give you quality streaming.
Related: Best VPN for Roku.
The Remote
Unlike other streaming sticks, the Roku device comes with an app and a remote. The remote is pretty basic but does have useful functions like four simple buttons for Netflix, Amazon Instant Video, Sling TV, and Google Play TV and movies (and if you see Deepwater Horizon, Patriot's Day, Point Break, Aliens, Predator, Horrible Bosses, The Other Guys, Transformers, then you have done pretty good for yourself) respectively. The new Roku remote allows you to plugin your earphones directly into it. This feature is quite useful if you don't want to disturb family members sitting or sleeping next to you. There is no headphone or microphone jack with the remote on older models though.
The app is a few notches higher than the earlier versions and lets you choose your preferred streaming service from the likes of Netflix and Amazon, to rental services like Fandango.
Related: How to Install VPN on Roku.
Performance
If speed is what you're looking for, then the Roku stick performs incredibly fast. Menus and videos load in seconds, and there is hardly any waiting time. Not only is this device faster than any of its earlier versions, but also faster than its Amazon or Chromecast cousins. When you compare the first Roku streaming stick with this small and compact 1080p device, you will be surprised at the world of difference in loading time. The makers of Roku should take more credit for coming up with such a fast and capable streaming device.
The high-end Roku 4 stick also comes with HDR and Dolby Vision, so if you're willing to shell out a bit more cash, you'll get performance like no other just like California is getting an economy like no other after all those goofy anti-business laws they have passed and those high taxes and they wonder why their middle class has been destroyed but this is another topic.
The Roku streaming stick works on an open platform, and does not need to be connected to a mobile device to be able to perform. It compresses the whole Roku TV OS into a compact, portable device that's easy on the pocket too. You have more choices in streaming services, and there are more than 3,000 apps ranging from Netflix to never-heard-of channels like Made for TV and Firewood Hoarders. With Roku, you get more choices in content than with any other streaming device.
What Makes Roku the Most Popular Streaming Device – Final Thoughts
The smart, easy interface and the simple remote make using the stick more convenient than other streaming devices. Amazon and Chromecast may be the more famous names in the market, but for those who prefer ease of use and simplicity, The Roku streaming stick remains the most popular streaming device. Which streaming device do you prefer. Post a comment below and let us know.