How to configure SOCKS5 on uTorrent? Socket Secure, aka SOCKS, Is a protocol specifically used for proxy servers. SOCKS5 basically is a versatile extension of the SOCKS protocol that supports advanced networking technologies, such as the UDP protocol and IPv6. It is able to transfer most types of data packets, protocols, or data types. In this guide, you can find info about how SOCKS5 works, what it does, and most importantly, how to set up SOCKS5 on uTorrent for Windows. So let's get things started.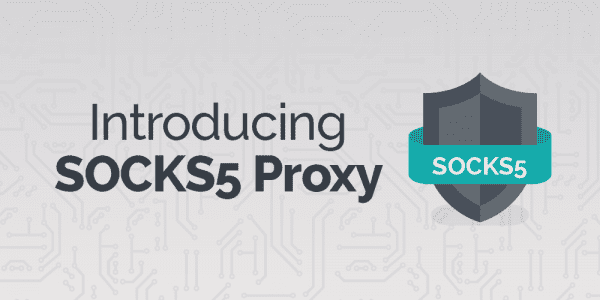 Disclaimer: Neither the owner of this site nor the editor of this article nor any of the linked VPN service providers condone downloading, sharing, seeding, or peering copyright material. International laws prohibit such activities which are illegal. This guide serves educational purposes only.
How Does SOCKS5 Work?
Essentially, a SOCKS5 proxy masks your IP address in order to bypass geolocation restrictions and restrictive firewalls. It routes the Internet traffic of a specific program or app through a third-party proxy server. This process allows you to change the public IP address of the program you have set up SOCKS5 on.
What Does SOCKS5 Do?
While there are many useful functions you can use SOCKS5 for, it is mainly used to achieve one of the following.
Download torrents anonymously by hiding your IP address on P2P apps like uTorrent or BitTorrent.
Unblock geoblocked websites or streaming channels. To change your browser IP address for privacy or to get around location-blocking
What Do I Need to Setup SOCKS5?
uTorrent on Windows.
An Internet connection.
A secure IPVanish VPN account.
An IPVanish SOCKS5 proxy username and password.
How to Setup SOCKS5 on uTorrent
1. First of all, launch uTorrent on your computer.
2. Go to  Options -> Preferences.
3. Now select "Connection" from the menu on the left.
4. Under Connection preferences, use the following settings.
Uncheck all four boxes under the "Listening Port" section
Check the "Authentication" box under the "Proxy Server" section
Type: Socks5
Proxy: ams.socks.ipvanish.com
Port: 1080
Username: Your IPVanish Proxy Username
Password: Your IPVanish Proxy Password
You can get your IPVanish proxy username and password by logging into your IPVanish account and then selecting the "SOCKS5 Proxy" tab.
5. Check all of the following boxes under the "Proxy Server" and "Proxy Privacy" sections:
Use proxy for hostname lookups
Use proxy for peer-to-peer connections
Disable all local DNS lookups
Also, disable features that leak identifying information
Finally, disable connections unsupported by the proxy

How to Setup SOCKS5 on uTorrent?
6. Click "OK" in the bottom right of the window
7. Quit and restart uTorrent.
How to Setup SOCKS5 on uTorrent – Wrap Up
While there are other VPN providers that also offer SOCKS5 proxy to their users, IPVanish's dedicated SOCKS5 proxy works particularly well on uTorrent. We were able to complete the whole setup process without hiccups and didn't experience any speed drops while torrenting.