Is uTorrent legal? Is uTorrent safe to use in USA, UK, Canada, or Australia? Torrenting is a controversial issue that has for so long occupied the minds of Internet users. Temptations offered by a Torrent software are endless, and users are aware of the premium content they can get their hands on for free through torrenting. There are many apps and web clients out there that have been developed to facilitate torrenting. It would be wise for people to stay on the safe side and download only legal material, but we all know that's not the case with humans. People want what they can't have, and restricted content is right at the top of those things. You're going to torrent anyway so why not do it safely and reduce the risks of you slipping into legal battles? The best part is you can use a VPN with any of the following PC, Mac, Android, iOS, iPhones, and iPads. Read on to find out how safe you can be should you use a VPN with Utorrent.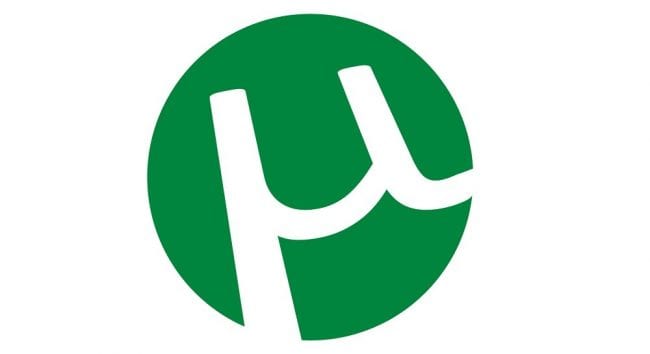 Disclaimer: Neither the owner of this site nor the editor of this article nor any of the linked VPN service providers condone downloading, sharing, seeding, or peering copyright material. International laws prohibit such activities which are illegal. This guide serves educational purposes only.
What is uTorrent?
It's software developed by BitTorrent for downloading heavy files. uTorrent is more of a peer-to-peer (P2P) file-sharing network app available on PC, Mac, and Android. It makes it possible for users to share large files. There are two uTorrent versions: free and premium. The premium version basically is the same but without ads. 
Is uTorrent Safe and Legal?
uTorrent in itself is safe depending on how you choose to use it. The question of whether uTorrent is legal or not must be replaced with what is considered illegal on uTorrent? uTorrent is a software that presents its users with the option to make their own choices when it comes to downloading. Keep in mind that all your torrent-related activities are recorded and stored by the uTorrent client you're dealing with. Thus, making all of your data susceptible to monitoring, breaching, and violation.
Legal Or Illegal?
Understanding the difference between legal and illegal downloading is key to avoiding the overly repeated question of whether uTorrent is legal or not. What is uploaded by the owner with his/her consent and is made available on uTorrent for free is legal. What is available for downloading without the owner's permission and which usually requires money in exchange is not. If the user is downloading within the legal limits permitted, he/she has nothing to worry about, however, if he/she chooses to download copyrighted material then they might get into some legal trouble. The owner can find out from uTorrent clients what you have been up to because they keep logs of your torrenting activities.
Use A VPN with uTorrent
With a VPN you can download, seed, and upload torrent files by masking your identity. A VPN is a virtual private network, which allows you to browse the internet anonymously, which includes downloading and uploading torrent files. When you use uTorrent with a VPN, neither Internet Service Providers nor Copyright trolls will be able to know your identity or what you're doing.
Choose a VPN service provider from the ones we suggested in the table below.

Sign up for a VPN.

Download and install the VPN software.

Connect to one of the servers of a country where it is legal to perform torrent-related activities.

With a different IP address, there's no way the ISPs or Copyright trolls will find out who you are and what you've been doing.
Which VPN Is Best?
As much as it is easy to set up a VPN, finding a reliable one is not. Not all VPN service providers give you the option to use their VPNs for torrents. There are many features you must consider prior to purchasing a VPN service provider. You must focus on the following:
Bandwidth limit:

You need to make sure of the data limit they offer, meaning how much data are you allowed to use for downloads.

Security:

A good VPN is able to keep both viruses and malware at bay.

Speed:

Downloading and sharing files is already time-consuming practice, hence resorting to a VPN to help speed up the transferring processes.

Logging policy:

A safe VPN provider must not keep logs of your traffic, which includes: the files you download, the websites you visit, and the apps you use.

P2P Support:

Choose a VPN that supports P2P networking.
Best VPNs for Torrent
We've previously published a detailed review of the best VPN you can use with uTorrent. Below you can find a summary of the top 3 VPN service providers users usually turn to when torrenting.
ExpressVPN

allows its users to torrent and supports P2P file-sharing networks. Best of all they don't keep any logs of their users' data, and they mask your IP address rendering your online activities insignificant because ISPs will never find out it's you or what you're up to.

NordVPN

is perfect for heavy torrent and P2P service users. They operate with a 256-bit AES encryption and guarantee no logging of users' personal data and traffic. NordVPN offers unlimited bandwidth and good speeds.

Unlimited bandwidth, 256-bit encryption, and support protocols like L2TP make up the ideal VPN for torrenting.

IPVanish

has a no-logging policy and provides anonymity to its users. With IPVanish, not only is torrenting allowed, it's blatantly encouraged.



 Is uTorrent
 Legal and Safe to Use – Wrap Up
If you are living in the USA, Canada, UK, Australia, and other European countries, it might be difficult to use uTorrent for torrenting activities. According to the latest amendment of piracy law worldwide, seeding and leeching copyrighted material without the owner's permission is illegal. Facing legal issues like receiving notice letters and penalty threats are uncalled for when signing up for a VPN can guarantee you a safe passage away from all of that trouble. Let us know in the comment section below which VPN you think is best for torrenting.