Among the many torrenting clients available on the web, uTorrent is one of the most popular. If you're not as new to torrenting, then you're probably familiar with the DMCA notices, copyright trolls, or ISP warnings that might've gotten sent to you through your inbox, trying to discourage you from torrenting. The authorities aren't a fan of this form of file sharing since it is believed that doing so is an act against copyright law. In the event that they're right, and you'd not want to get caught up on the wrong side of the law, it'd be best that you take up measures that'll help safeguard your freedom. One such measure is using a VPN. A VPN allows you to seal off your online activities from the prying eyes of your ISP, encrypt your data, and become anonymous to all the sites you visit. We'll delve more into this as we look at what the best uTorrent VPNs are, but first, for those of us who are new to the term, let's get acquainted with torrenting.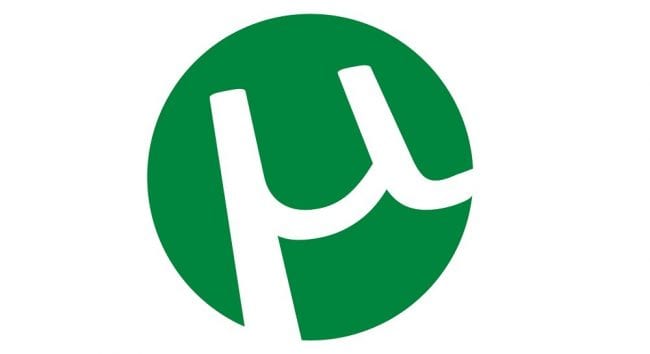 Disclaimer: Neither the owner of this site nor the editor of this article nor any of the linked VPN service providers condone downloading, sharing, seeding, or peering copyright material. International laws prohibit such activities which are illegal. This guide serves educational purposes only.
uTorrent Explained
uTorrent is more of a peer-to-peer (P2P) file-sharing network app available on PC, Mac, and Android, It makes it possible for users to share large files. There are two uTorrent versions: free and premium. The premium version basically is the same but without ads. Using a VPN as you torrent makes it difficult for your ISP, cybercriminals, or copyright trolls to track you down since you'll have your connection encrypted and your real IP address masked.
The Best Utorrent VPN Features
What you're essentially looking for as a uTorrent VPN is one that
Has a strict no-logging policy.

Offers reliable 24/7 customer support.

Offers an impressive server network.

Has unlimited bandwidth & server switching.

Has a money-back guarantee.
Best VPN for uTorrent
We've already gone through what the market has to offer and we've come up with five choices that are best suited for being used alongside uTorrent. Here are the best uTorrent VPNs:
1. ExpressVPN – Our Top Recommendation
ExpressVPN features at the top of this list mainly because of their incredible customer service, and their support towards P2P sharing. Their modest network of 160 server locations should allow you to establish a connection to whatever country of your choice, and with strict no logging policy in place, ExpressVPN does a lot to ensure customers get to torrent without any threats to worry about.
They also offer a 30-day money back guarantee, where you're encouraged to sign up and try out the service first before you decide to purchase a subscription.
2. BulletVPN
BulletVPN is one provider that's been in the market for a while now, and its large group of over 150 servers continues to ensure that none of their customers experience any issues when torrenting their favorite music, movies, or TV shows.
The provider offers PPTP, L2TP, SSTP, IKEv2, and OpenVPN protocols for their customers to decide exactly what they'd prefer, and a growing list of more than 100 IPs for them to choose from.
As a top-tier service provider, BulletVPN has taken steps to ensure support for P2P file-sharing within their network, making it one of the most preferred VPN clients when it comes to torrenting.
3. NordVPN
Coming in second on our list is NordVPN, one particular provider that's very popular for the assortment of features and tools that they offer, and the affordable price point that they base their services at.
To start off with, NordVPN offers customers the choice to have up to 6 more devices simultaneously linked up to one account, as well as a double encryption feature where one user's data gets sent over two remote servers to make it that much difficult to track down. The security level is top notch, with a 256-bit AES encryption protocol.
All the popular VPN protocols are included with the package, and with dedicated torrenting servers to boot, NordVPN makes a strong case on why it ought to be your chosen provider.
Conclusion on The Best uTorrent VPN
Aside from allowing you to torrent without any interruptions, a VPN also ensures you get to access geo-restricted content regardless of wherever you may be. Have a question or comment that you'd like us to address? Leave them in the comment box below and we'll be sure to respond.
ExpressVPN Review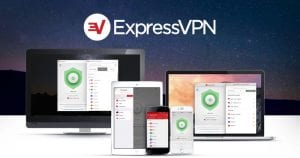 Name: ExpressVPN
Description: ExpressVPN is a VPN service that allows you to browse the web anonymously and unblock geo-restricted sites.
Price: 12.95
Currency: $
Operating System: Windows, OSX, Android, iOS
Application Category: Multimedia
Refund Policy

Speed

Support

VPN Apps