Once the most popular torrenting website, Kickass Torrents, has completely gone offline after the US government seized all of its domains. While Torrenters were used to mirror KAT sites popping up after a domain closes down, this time we're left to fend for ourselves. KAT, Kat.cr, and other KAT mirror sites have also been taken offline. Seeing as Artem Vaulin, the owner of Kickass Torrents, is still in jail awaiting to know whether he'll be expedited to the US, this problem won't be going away any time soon. In this article, I'll be discussing the best Kickass Torrents alternatives you can use.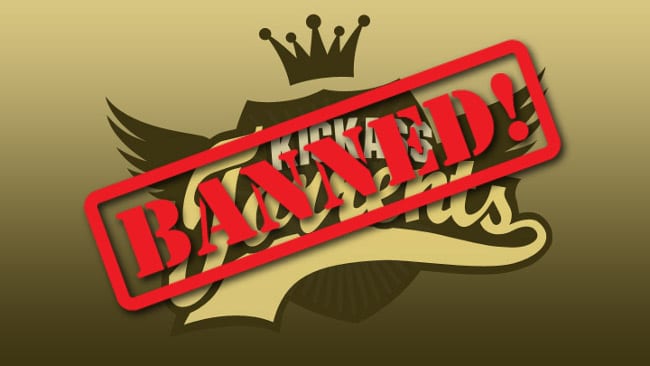 Disclaimer: Neither the owner of this site nor the editor of this article nor any of the linked VPN service providers condone downloading, sharing, seeding, or peering copyright material. International laws prohibit such activities which are illegal. This guide serves educational purposes only.
Torrenting – What You Should Pay Attention To
Before we begin talking about the different alternatives you can use instead of KAT, we need to cover a few Torrenting basics.
First, Torrenting in and of itself is not illegal. Torrenting uses a form of data transfer called P2P file sharing. In this form of file sharing, the typical Client/Server internet model is thrown out in favor of a file-sharing model that sees all the systems within the network as both client and server.
A few things should pop into your mind when you start understanding how Torrents work:
When you torrent, you effectively join a P2P sharing network. The device you used will automatically become both a client and a server on that network.
Your Public IP, which can be used to pinpoint your geographic location, will be visible to other computers on that network.
Not all Torrenting sites filter the options they present to a user for illegal content. You should pay attention to what you're torrenting and make sure you have the legal rights to do so.
Torrents are a very popular way for attackers to spread malicious malware. Be careful when picking which file to torrent and make sure that it's not infected.
Torrents get shared faster the more people host it on their systems. The more Seeds you find on a torrent, the faster the download will be.
Your ISP may start throttling your connection because of your torrenting habits. Yup, your ISP can track your torrenting history.
Is Kickass Torrents Down?
Yes. Kickass Torrents is officially down. It doesn't look like that fact will be changing any time soon. In fact, the site has been down for the past 2 years.
It's safe to say that we won't be seeing it make a come-back.
The man behind it all, Artem Vaulin, has been in Polish jail these past 2 years, waiting to be extradited to the US and tried for:
One count of conspiracy to commit criminal copyright infringement.
One count of conspiracy to commit money laundering.
Two counts of criminal copyright infringement.
If Vaulin does get extradited, he may be facing up to 20 years in jail (on account of the money laundering charge). These aren't easy charges to face, and Vaulin has been facing a hard time with his legal battles.
For those reasons, it might be better to look elsewhere for all your torrenting needs. Read on to find out which sites work as great alternatives to Kickass Torrents.
Kickass Torrents Alternatives
All you have to do is search for the word "Torrent" and you'll find a never-ending list of options to choose from. However, it isn't always safe to click on any random website. For that reason, here is a list of recommended torrent sites to help set you in the right direction:
1. Public Domain Torrents
This website will give you access to a thousand public domain movies that span every category and genre. The site itself is a little dated, but it still works just fine with any BitTorrent client. The great part is that you'll be 100% sure that you're not breaking any copyright laws on this torrenting site.
2. Vuze
Vuze is first and foremost a BitTorrent client, but it does have a section specific to legal torrents. You can also find a list of legal torrenting options on its wiki page. The list will give you thousands of torrent options to choose from and covers everything from concerts to academic torrents.
3. Legit Torrents
Here is another torrenting site that only hosts legal torrents. The one catch is that it hasn't been updated since 2014. Despite that, you'll still find a range of downloadable content like games, books, software, movies, and music.
4. Internet Archive
Perhaps the biggest legal torrent repository, the Internet Archive offers tens of millions of torrenting options without any risk of copyright infringement. You can use almost any torrent client to download the content off of the site. The website itself recommends a few clients, including the aforementioned Vuze.
5. The Pirate Bay
One of the contenders for "most used torrenting site", The Pirate Bay needs no introduction. This option does tend to be taken offline every once in a while, but so far has always managed to come back. You can find a vast selection of free legal content on TPB, but be extra cautious in your search. TPB is notorious for its pirating and illegal capabilities.
6. 1337x
This is a relatively new site that shot up in popularity after Kickass Torrents went offline. This repository isn't considered as threatening as KAT or TBP and still doesn't swamp its users with ads left, right, and center.
7. BitLord
Here's a site we recommend for the torrenting families out there because of its "no adult content" filer. You can also torrent stream a lot of the content directly off the website.
List of Torrenting Sites to Avoid:
Through our research, we came across several popularized torrenting sites that are riddled with malware. Here are some of the sites we think you should avoid at all costs:
BitLord
Extratorrent (extratorrent.cd)
Get-Torrent
BitTheif
Torrentz2
Make sure to always read the comments before torrenting a file, you'll find out if the file is corrupted or not if you're using a site with an active community. Also, always have anti-malware programs up and running on your computer before you start torrenting. Finally, make sure to steer clear from new "hot" content, as those usually have the highest number of malware on them.
How to Protect Yourself While Torrenting
There are many legal options you can resort to when torrenting content off the internet. That being said, many of the people who use sites like the KAT aren't doing so out of malicious intent. Sites like KAT, TPB, BitLord, and 1337X do actively test out all of their torrents to catch any corrupted file. However, it doesn't always work. Malware, especially spyware, is very dangerous. You need some form of protection while torrenting, and a VPN is your best option.
VPNs will hide your IP, effectively your digital ID, while online. This prevents an attacker from hacking into your connection and using your system in a bot attack. It also hides your traffic from your ISP, which means that they won't be able to see that you're torrenting. In other words, your ISP won't be able to throttle your connection, block you from accessing websites, or spy on your internet communication.
We suggest using ExpressVPN as your VPN service provider. ExpressVPN has a transparent privacy policy that is pro-user, military-grade encryptions, the latest VPN protocols, and over 2000 servers to connect to. You can try the service out with their 30-day refund policy, no questions asked. If this isn't the service you're looking for, here is a list of the top VPNs for torrents:
KickAss Torrents Alternatives – Conclusion
I would like to end this blog by reminding the readers that torrenting doesn't necessarily mean engaging in illegal downloads. Similarly, a VPN is primarily cybersecurity too. What you decide to do with it, however, is a risk you are taking. We at the VPN Guru in no way promote the use of this information for malicious or illegal activity.