BitTorrent is basically a method that allows you to download large files while connected to the Internet. Using BitTorrent, you can download music, applications, games, videos, and images. You can also share files that are present on your computer with others. In this article, I will explain how BitTorrent works as well as examine its advantage and disadvantages. The article will also cover how to download torrents anonymously. Torrent alternatives such as Usenet will also be covered in this "Torrents Explained" tutorial.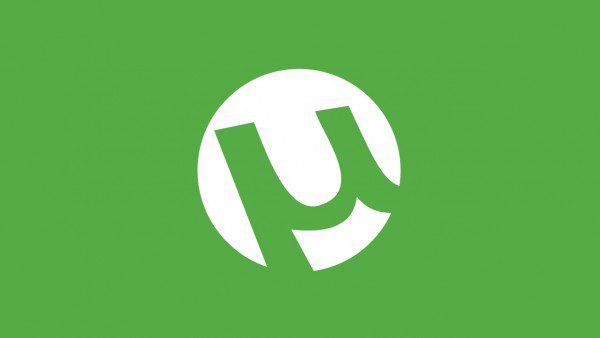 Disclaimer: Neither the owner of this site nor the editor of this article nor any of the linked VPN service providers condone downloading, sharing, seeding, or peering copyright material. International laws prohibit such activities which are illegal. This guide serves educational purposes only.
What are Torrents?
BiTorrent is based on peer-to-peer protocol (P2P). That means computers in the BitTorrent 'swarm' each other without the need for a central computer. In other words, these computers download and upload the same torrent between each other. When you load the .torrent file into your BitTorrent client, your computer will join the BitTorrent swarm with other computers who have loaded the same .torrent file. The BitTorrent contacts a tracker in the .torrent file. The tracker's main job is to keep track of all connected computers. That tracker also shares your IP address with other computers in the swarm. The download process itself is achieved in small pieces. One your BitTorrent has downloaded enough bits, it will start sharing those parts with other BitTorrent clients. Essentially, you will start sharing the files you have downloaded with others. This process is known as 'seeding'. The more the seeders, the faster the download will be. Of course, if no seeders are available, nobody will be able to download the file.
So, in short, to download files via BitTorrent, you need to download and install a BitTorrent client on your PC/Mac. Once done, all what's left to do is find the .torrent of the file you wish to download. You can use sites such as Pirate Bay, KickAss Torrents, or Torrentz. Note that these websites do not host any of the files you wish to download. They only have links to the .torrent file.
Torrents: Benefits and Disadvantages
Advantages of Using Torrents:
The decentralized process used by P2P means that the file you are downloading is not hosted on a main central server. If one download source is not active, you can rely on other sources to complete the download. For regular downloads, if the main server is down, you will not be able to finish the download process.
Even if you suddenly are disconnected from the Internet or your PC shuts down/restarts, you will be able to complete the download once you're back online. No need to restart from scratch.
Even for users with slow Internet speeds, torrents can help you download a file faster than using the 'traditional' download process.
Files are easy to find and download.
Disadvantages of Using Torrents:
If the file you are after has no 'seeds', you will not be able to download it.
You cannot tell for sure what the file you are downloading actually contains. You can verify whether the file is genuine by quickly scanning the comment section. Positive feedback generally means that the file is OK.
The fact you are downloading and uploading at the same time may take its toll on your bandwidth. If you have a fast Internet connection, you should not be worried about that part.
Everybody downloading the torrent file you are leeching or seeding can see your public IP address. That includes your ISP or digital copyright groups. To protect your privacy while using torrents, simply use VPN. More on that below.
Torrents Explained: Use VPN for Added Privacy and Security
As a general rule, I would highly recommend using VPN whenever torrents are involved. A VPN basically reroutes all your traffic via a secure private network. During the process your real IP address is hidden and your data is encrypted. That means that neither your ISP nor others will be able to track your online activity. The downside here is that using VPN might drop your Internet speed considerably unless you sign up with a reliable VPN provider. Also, make sure that the VPN provider you choose has no bandwidth limits. Here's a list of the top three VPN providers you can use to download torrents anonymously.
Torrents Explained: Usenet as an Alternative
While Usenet has been present long before torrents, its use only started to rise in recent years. While Usenet can also be used to download multimedia files, much like torrents, there are some major differences.
Unlike torrents, Usenet is not based on peer-to-peer protocol.
You do not share the file you are downloading with others.
Faster downloads when using Usenet due to the presence of dedicated servers.
No need for seeds.
While torrents are mainly 'free', you have to sign up with a Usenet provider in order to get the most out of it. You can find a list of the best Usenet providers in 2016. They are listed according to their monthly data cap, retention period, simultaneous connections, and SSL availability.
Last Updated 2 Days Ago
| Rank | Provider | Link |
| --- | --- | --- |
| | | 14 Days Free Trial Period |
| 2 | | Free 30 GB for 2 Weeks |
| 3 | | Free Trial |
| 4 | | Free Trial |
| 5 | | |
Torrents Explained – Benefits, Disadvantages, and Alternatives
There's no doubt that there if a lot of info to be digested in this article, whether related to torrents, VPN, or Usenet. You can always post of comment below for more instructions and information about either of these three topics.
Save