Using torrents is one of the most popular ways of accessing copyright material free of cost. People use torrents for a number of reasons ranging from entertainment to professional needs like getting software. While there are many torrent downloading software tools out there, two stand out for their sheer popularity – BitTorrent and uTorrent. Broadly speaking, both these apps have similar origins and fundamentally perform the same function. But as you go below the surface, you can find there are some notable differences. Let us take a look at some of these.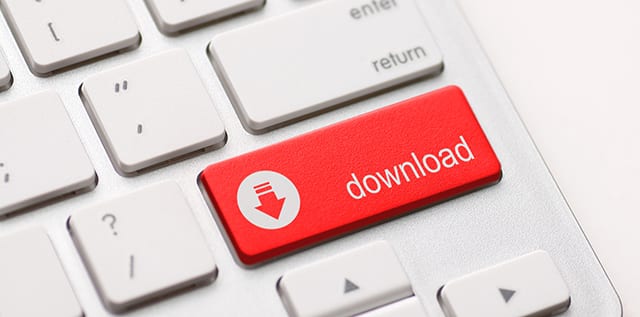 Disclaimer: Neither the owner of this site nor the editor of this article nor any of the linked VPN service providers condone downloading, sharing, seeding, or peering copyright material. International laws prohibit such activities which are illegal. This guide serves educational purposes only.
What Are the Major Differences Between BitTorrent and uTorrent?
The first and foremost thing to know about BitTorrent is that it is a P2P or peer-to-peer software. As such, it is highly popular and is used for uploading and downloading torrents all around the world.
BitTorrent is basically a rebranded version of uTorrent which was launched after uTorrent was acquired.
In contrast, uTorrent was created as an open-source platform for downloading torrents. The basic version was available free of cost with a paid plus version available at a price. uTorrent is also available on all popular operating systems and platforms.
In terms of security, BitTorrent is superior as it does not host any advertisements. This makes it better in terms of safety. However, uTorrent has a lot of embedded as well as pop-up advertisements. This can be annoying for many and some may employ ad-blockers to use the website satisfactorily.
For using uTorrent, the user must be aware that their security will be compromised. Since the ad-makers will be tracking their activities to provide better-targeted advertisements, their privacy is at risk.
BitTorrent vs uTorrent: Which is Faster?
When you choose any torrent downloading website or software, the overall speed should be your first priority. Also, you need to consider its security aspect. With the crackdown on piracy around the world, you need to have some basic form of native encryption. This will give you a thin layer of security.
In terms of speed, BitTorrent is much faster with average speeds reaching up to 75 kb/s. On the other hand, uTorrent only clocks at a speed of about 10 kb/s. However, there are plenty of other factors that need to be considered.
For example, the number of active seeders for any torrent will make a huge impact on the overall speed you can achieve. Even before that, the bandwidth plan on your internet device needs to support the maximum speeds achievable. Otherwise, you will always hit the speed limit as defined by your ISP.
These two factors together determine a large chunk of what goes into high-speed torrenting.
BitTorrent vs uTorrent: Compatibility
There are other differences as well between the two software relevant to different platforms. For the Mac OS platform, for example, BitTorrent is a much better choice as it provides the option of simultaneous download. uTorrent cannot support this feature on the Mac OS.
On the other hand, both BitTorrent and uTorrent work on the Android platform. However, there is a keen difference in their performance with BitTorrent outperforming uTorrent considerably. Among other features, BitTorrent supports slightly fewer languages than uTorrent at 66 as opposed to 67.
BitTorrent is also three times the size of uTorrent. However, in practical use, the difference is insignificant as BitTorrent takes up 3 MB of storage as opposed to uTorrent taking up 1 MB of storage.
Further, BitTorrent has slightly limited compatibility as compared to uTorrent. BitTorrent is only available on desktop and mobile devices. However, uTorrent is available on mobile devices, desktops as well as online. So, for persons who do not want to download torrent software, using the online version of uTorrent is a better choice.
Finally, in terms of safety, BitTorrent has the upper hand as it does not retain as much data on users as uTorrent. So, if at any moment a government agency would accuse you of online piracy, using BitTorrent will give you more security.
How Do I Stay Protected When Using Torrents?
While both BitTorrent and uTorrent have their share of advantages, they provide little to no security to users. If you live in a country where piracy or access to torrent websites is banned, then you have a problem. Gaining access to such websites without using a VPN is a dangerous thing. You can land yourself in serious legal trouble because of it.
However, there are a number of ways in which you can avoid being tracked on piracy websites. One of the most effective methods of doing so is using a VPN. A Virtual Private Network essentially masks your IP address and gives you access to multiple servers other than your own. This is very useful for torrenting for a number of reasons which we will discuss below.
First off, if your IP address is masked, then your ISP or any other surveillance agency cannot locate your position. This renders them incapable of initiating legal actions against you for torrenting. Secondly, using different servers enables you to access websites that may be banned in your region. Thus, it can potentially give you access to websites you could not use otherwise.
Another important benefit that you can get from using a VPN for torrenting is speed. Everyone knows that ISPs throttle the speeds when they get to know that a user is torrenting. With a VPN, the ISP cannot see what you're doing so your speeds will be better when torrenting with a VPN than doing it without a VPN.
Finally, due to the increasing government bans on torrenting websites, many of them require that visitors access them using a VPN. So even for visiting torrent websites that you could visit normally, you might need a VPN to get direct access.
Which VPN Should I Use for Torrenting?
There are reliable VPNs for Torrenting on the market. However, not all of them allow torrents. When you select a VPN, make sure they allow P2P. If you select a VPN that doesn't allow P2P, they can ban your user account if you download torrents, so be careful.