How to Watch Tyson Fury vs. Francis Ngannou Live Online
|
"The Battle of the Baddest" is the upcoming epic bout between two legends, Tyson Fury and Francis Ngannou. The boxing match will take place on October 228, 2023, in Riyadh, Saudi Arabia. It's a boxing-MMA crossover that everyone's looking forward to.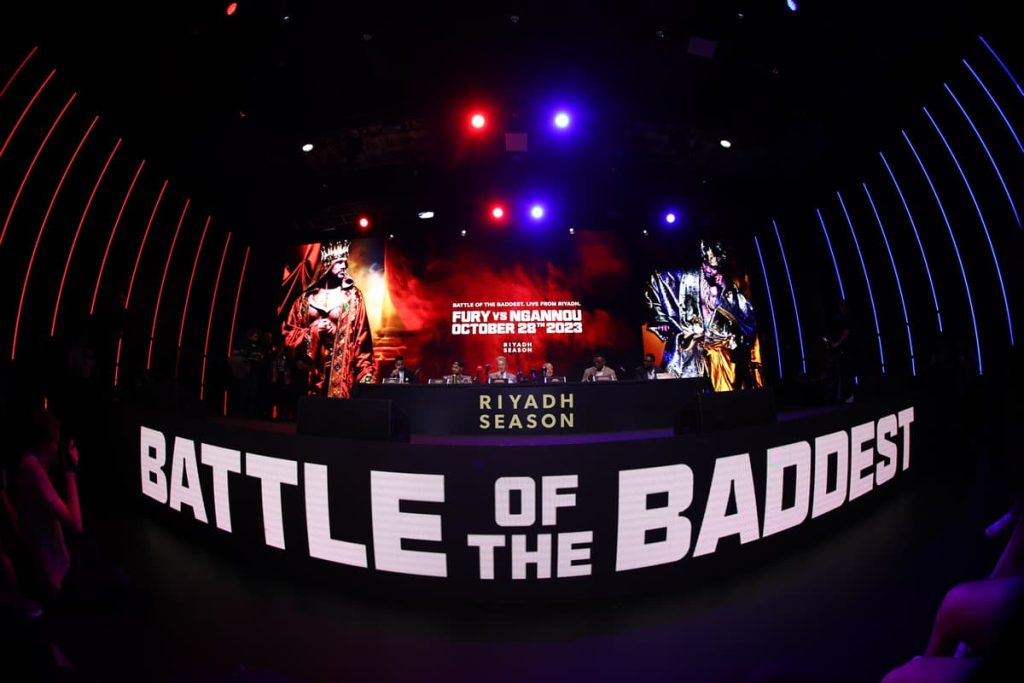 Speaking of, several streaming services will be broadcasting the event live in different regions. However, they are all restricted to these respective countries, depriving anyone overseas of that privilege.
Yes, geo-restrictions can be a hassle, especially for boxing/MMA fans who are thrilled to watch such a clash between two giants. Not to worry, we have the solution. Here's how you can stream Fury vs Ngannou live anywhere.
The Battle of the Baddest Live – Quick Steps
Time needed: 6 minutes
To stream the upcoming bout between Tyson Fury and Francis Ngannou, the following steps should be taken:
Subscribe to a VPN service.

Make sure the VPN has an extensive server list. Our recommendation goes to ExpressVPN.

Get the VPN client.

Download and install the VPN app on your device.

Launch the VPN application.

Submit your username and password to log in.

Connect to a VPN server.

Select a server in the country where your chosen channel is available.

Open the channel's application or visit its website.

Sign in with your account. (All the channels require some sort of login).

Watch Fury vs Ngannou live anywhere.

Stream The Battle of the Baddest wherever you may be.
Fury vs Ngannou – The Streaming Services
Tyson Fury is the name boxing fans speak about all the time. He's one of the best to ever step in a ring, and he remains undefeated to this date.
Yes, 34 professional bouts, and Fury is still reigning supreme. Francis Ngannou, on the other hand, brings some freshness to boxing.
He's an MMA legend, a former UFC champion, and only has 3 losses on his record (by Decision). Such a clash will attract a huge audience, especially in the US and the UK.
Luckily, those living in these countries have no problem streaming the event, as both ESPN+ and TNT Sports will be broadcasting it. There's also TSN+ in Canada and probably Main Event in Australia, but it's still not announced.
Having such channels broadcasting a legendary event like this is quite awesome. But what about the fans residing outside of these countries? There's your predicament.
Each one of these channels applies geo-blocking. They examine your IP address to determine your location and allow/block your access accordingly.
If you live outside of their coverage area, you're not streaming a thing. For example, TNT Sports only operates in the UK, i.e., it requires a British IP address.
Once you're outside UK borders, that's exactly what you lack, leading to the following error message:
"TNT Sports is unavailable in your region."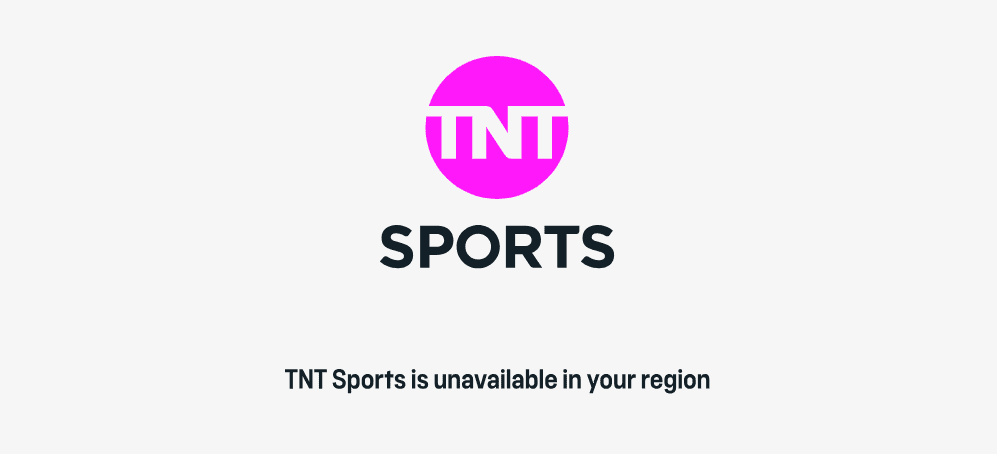 Don't fret. Geo-restrictions can be frustrating, but we already fixed that issue. If you follow the steps provided above, you'll be able to unblock any of the channels and watch Fury vs. Ngannou wherever you may be.
Unblock Any Channel – Enter VPN
Changing your IP address to shift your virtual whereabouts is the key to unblocking geo-restricted channels anywhere.
To do so, you're in need of a Virtual Private Network. This cybersecurity tool maintains your online security by applying military-grade encryption.
Not only does it protect your data as long as you're connected, but it also shields it from any third-party interference (Hackers and the government).
Aside from that, the VPN cloaks your IP address and replaces it with a temporary one in the country where the server is located.
This allows you to browse the web anonymously as well as access geo-restricted content outside their coverage areas.
For example, if you connect to an American server, you'll receive a US IP address. As a result, you'll be able to unblock ESPN+ and other US-based channels overseas.
Now, the question is: What VPN should you use? First, free VPNs will do you no good. In fact, they'll do more harm than good. Some of them are reliable, but premium ones are the route to take.
We tested several providers along the way, and a couple caught our attention. Our top recommendation goes to ExpressVPN for various reasons, including an extensive server network and top-notch security features.
However, the others we evaluated also got the job done with green colors and outstanding performances. If you wish to check them out, take a look at the table below:
The Battle of the Baddest – FAQ Section
What do we know about the upcoming bout between Fury and Ngannou? Make sure you go through the following FAQ section for all the details you're looking for:
When Will Fury Take on Ngannou?
The Battle of the Baddest bout will take place on October 28th, 2023.
Where Will the Fight Take Place?
The crossover clash is being held in Riyadh, Saudi Arabia.
What Title is on the Line?
In case you're wondering, no, Tyson Fury's WBC heavyweight title won't be at stake. Instead, the WBC is presenting the winner with a new special WBC 'Riyadh Champion' belt.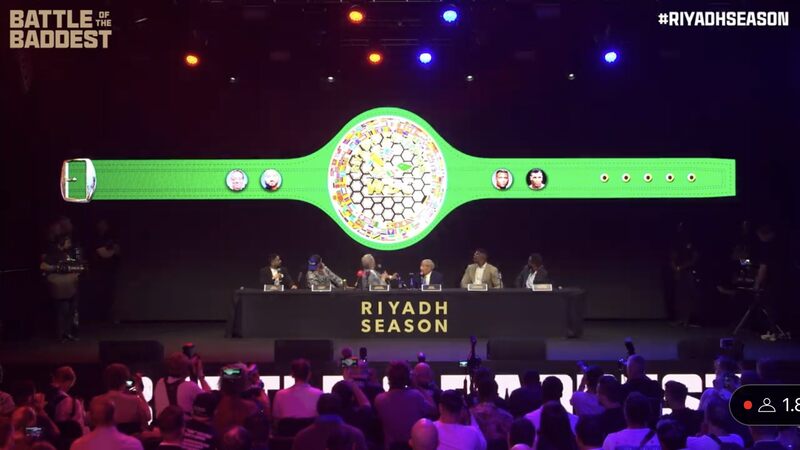 What Channels Are Broadcasting the Fight?
Both fighters are popular in certain regions, which is why we have several streaming services airing the fight:
Can I Watch Fury vs. Ngannou for Free?
If we were to talk about official sources, streaming the fight for free is not an option. Unofficial sources, however, are all over the web, but they're not recommended.
They always deliver poor video quality, and you never know who's hosting them. They can be hackers waiting to harvest your data or infect your device with malware.
We recommend official sources, as it's always better to spend a penny than to spend thousands for ransomware.
Tyson Fury vs Ngannou – The Battle of the Baddest
On October 28, 2023, an epic bout between two legends from different sports will collide. A former MMA champion and an undefeated boxing champion will face off in Saudi Arabia.
Tyson Fury remains undefeated in his profession, and Ngannou is stepping into a new field. Who do you think will emerge victorious? Share your predictions in the comment section.