So, the 2019 National Football League season is right around the corner, and you still don't know what Kodi add-on you're going to watch it on. There is no shortage in the number of Kodi-addons/streaming channels that are broadcasting the NFL live online. But, the problem is many of them are geo-blocked outside their respective countries.
All you have to do is learn how you can stream the NFL season on some of Kodi's best add-ons. I have made a list of all the best NFL addons you can use to watch the games on Amazon FireStick, PC, Mac, Android, OSMC, OpenElec or any other device.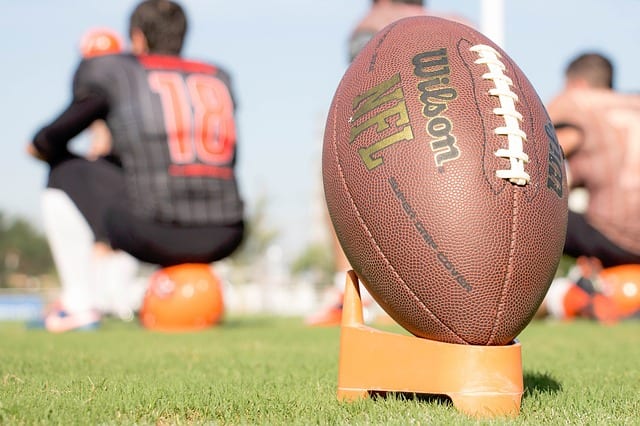 Get NFL GamePass Addon on Kodi
The NFL GamePass addon is your best option when it comes to watching football games on Kodi. Keep in mind that you will require an NFL GamePass subscription to go through with the sign-in process. It's crucial that you know that before you delve deep into the details of how to set up the NFL Kodi addon.
The NFL addon offers the International NFL GamePass version, which cannot be accessed outside the USA. As a US resident, however, you can select the NFL Network that offers you football replays.
Now, in case you are outside the USA, you won't be able to stream live games on International NFL GamePass. Instead, you will have to use a VPN and connect to one of its servers in the USA. You can find The NFL GamePass addon in Kodi's official repository. This is how the process is done:
Activate your Kodi application and select 'Addons.'
Click on the Package Installer Icon in the left corner.
Then, click on 'Install from Repository' -> Kodi Add-on Repository.
Now, click on NFL GamePass -> Install.
The NFL GamePass Addon Enabled notification will show up.
Once you see the app, go back to the Kodi home screen.
Select the 'Addons' tab from the left-hand column.
After that, click on Video Addons.
NFL GamePass will appear on your home screen.
You can also download the official Kodi NFL GamePass add-on here and then set it up by selecting 'Install from Zip File' instead of 'Install from repository.'
Unblock NFL GamePass Addon in the USA – VPN
Unless you're a US local, you won't be able to watch live football games via the NFL GamePass addon. Your other option would be connecting to a VPN to geo-spoof your current location. By doing so, you prevent content providers from detecting your real geo-location. With the help of a VPN, you get to connect to any country's server and gain that country's IP address. That way, you'll get to access all sorts of content from the country you want. Here are a couple of features you can get by using a VPN with Kodi.
Unblock Kodi Add-ons: Some Kodi addons cannot be used outside their specific regions. But, if you connect to a VPN server, you get to bypass the restrictions imposed on these add-ons.
Bypass ISP Throttling: In most cases, your ISP throttles your connection when you're consuming a lot of bandwidth. When connected to a VPN server, however, you wouldn't have to worry about that anymore.
Extreme Privacy: Thanks to the encryption processes, your data is safe and protected against third party snooping and malicious attacks.
VPN Applications: You can easily set up a VPN connection with the help of user-friendly VPN apps on PC, Mac, Android, iOS, and FireStick.
ExpressVPN would be a great VPN to use with Kodi. I recommend ExpressVPN for its fast server network meaning it's excellent for streaming activities. The company provides a 30-day money-back guarantee if you aren't too satisfied with the services, you can always get a refund. 
[tableDate]


30-Day Money-back Guarantee
Unlimited Bandwidth
Apps For All Your Devices
24/7 Live Support
Visit ExpressVPN
NFL Teams 2019/2020
AFC
EAST
 Buffalo Bills
 Miami Dolphins
 New England Patriots
 New York Jets
NORTH
 Baltimore Ravens
 Cincinnati Bengals
 Cleveland Browns
 Pittsburgh Steelers
SOUTH
 Houston Texans
 Indianapolis Colts
 Jacksonville Jaguars
 Tennessee Titans
WEST
 Denver Broncos
 Kansas City Chiefs
 Los Angeles Chargers
 Oakland Raiders 

Schedule

NFC
EAST
 Dallas Cowboys
 New York Giants
 Philadelphia Eagles
 Washington Redskins
NORTH
 Chicago Bears
 Detroit Lions
 Green Bay Packers
 Minnesota Vikings
SOUTH
 Atlanta Falcons
 Carolina Panthers
 New Orleans Saints
 Tampa Bay Buccaneers
WEST
 Arizona Cardinals
 Los Angeles Rams
 San Francisco 49ers
 Seattle Seahawks
Stream NFL 2019 on Kodi – Best NFL Addons
That's everything folks! Now, you can enjoy watching football from the comfort of your own home using the best NFL addons for Kodi. There are unofficial Kodi addons out there that also broadcast live football streams, but their streaming quality is usually pretty poor. You could also fall into legal trouble for using them.
After reading this guide, I would like to know your thoughts on the whole process. Comment below which add-on you think is the best for NFL streaming abroad.