How to Watch Melbourne Cup 2023 Live Online
|
Are you ready for Australia's most famous annual thoroughbred horse race? Then buckle up as the 2023 Melbourne Cup is hitting our calendars on November 7th, 2023.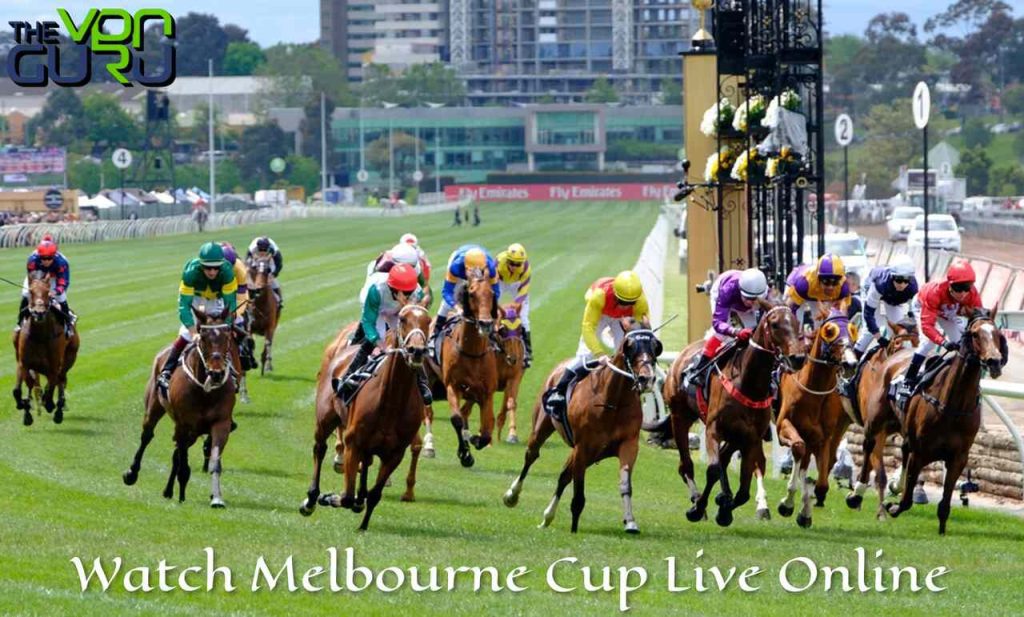 The legendary race will be broadcasted live on Network 10 (TenPlay) for free. However, due to geo-restrictions, the channel is only available in Australia.
In other words, horse racing fans in the US, UK, Canada, and elsewhere abroad won't be able to stream it live in their regions. Well, we're going to change that now. Here's how you can watch the 2023 Melbourne Cup live anywhere.
Melbourne Cup 2023 Live – The Steps
Time needed: 3 minutes
It only takes a few minutes to access TenPlay and stream the Melbourne Cup anywhere. All you need to do is follow the steps below:
Subscribe to a reputable VPN service.

To unblock TenPlay, a VPN such as BulletVPN is recommended.

Download the BulletVPN application.

Launch the client and sign in with your account.

Connect to an Australian server.

This will provide you with the required Australian IP address.

Open TenPlay's application or visit the website.

Sign in with your TenPlay account.

Watch the 2023 Melbourne Cup live.

Enjoy the Australian race wherever you may be.
Melbourne Cup 2023 – The Detailed Process
Unblocking TenPlay is easy, as seen above. However, to get to these steps, we had to go through an entire process, which we shared in the following comprehensive walkthrough:
The Requirements
To watch Melbourne Cup 2023 in your region, you'll need everything on the following list:
A VPN subscription.
An account with TenPlay. It's free.
A TenPlay-compatible device.
TenPlay – Exclusively Australian
The Melbourne Cup has been around for years now, celebrating the best-thoroughbred horses in the Australian region. The race became more and more popular on an annual basis.
In fact, last year's event harnessed 1.21m metro viewers who tuned in to watch the Melbourne Cup on Network 10.
Unfortunately, this number only reflects those living in Australia, as TenPlay only operates there. Network 10 applies geo-blocking, which restricts the users' access based on their location.
The channel examines your IP address to determine your whereabouts. If you're not within the Australian region, i.e., operating with an Australian IP address, TenPlay will block you instantly. Instead of your chosen video, you'll receive an error message that looks like this:
"10Play is available for Australian residents only."

As we mentioned, TenPlay is a tough channel to unblock – you can clearly see that it can detect VPN usage in the image presented above.
This brings us to the next part, as the steps we provided will only work if you're operating with a reputable VPN provider.
The Unblocking Tool – Enter VPN
To unblock streaming services abroad, you must trick the channel into thinking that you're within its coverage area. No, you can't use any fake GPS tools for that – it all lies in your IP address.
A Virtual Private Network is the perfect software for that. When you establish a connection to a server, the VPN encrypts your data; this elevates your online security to the extent that no one can intercept it.
Aside from that, the VPN hides your IP address and replaces it with a different one according to the server's location. This gives you total anonymity and allows you to access geo-restricted content in that region.
For example, if you connect to an Australian server, you'll receive an Australian IP address. As a result, you'll be able to unblock TenPlay and so many more channels, regardless of where you might be.
Picking the right VPN should be your first step. But before you go searching for one, we have to note that we already did this task for you.
TenPlay blocks most VPNs, but based on thorough research and testing, we can say that BulletVPN is the best one to use. The service unblocked TenPlay during every attempt and did it with blazing-fast speeds.
If you want to try it, BulletVPN offers a generous 30-day refund policy along with a free trial for customer testing. Check it out – if it's not what you're looking for, we've provided alternatives in the table below:
Melbourne Cup 2023 – FAQ
Do you want to know more about this year's Melbourne Cup? Here's everything we gathered:
When WIll the Melbourne Cup Begin?
The Melbourne Cup will take place live on November 7th, 2023.
Where Will the Race Be Held?
The Melbourne Cup will be held at the Flemington Racecourse.
What Channels Are Broadcasting the Melbourne Cup?
Channel 10 signed a five-year deal worth $100 million to broadcast the Melbourne Cup from 2019 onwards.
Who Won the 2021 Melbourne Race?
Last year's winner is Gold Trip.
Can I Watch Melbourne Cup 2023 for Free?
Yes. Streaming the race on TenPlay is completely free.
Can I Watch Melbourne Cup on Kodi?
Unfortunately, 10Play doesn't have an official kodi add-on, which prohibits users from streaming the race via the popular platform.
Watch the Melbourne Cup Live – Final Thoughts
The Melbourne Cup is coming, and you have all the means to stream it live wherever you may be. Remember, you can stream the race on TenPlay for free; there's no need for any third-party websites.
If you need any help with your VPN setup, make sure to drop us a line or two in the comment section below. We'll be here to help you out.