Surfshark TVB Ad Campaign Backfires Massively
|
When it comes to VPNs, ads are key factors for attracting new customers. Placing TV ads to showcase the VPN's capabilities can reach more users. But sometimes, with the wrong approach or "Channel," it does more harm than good, and that's exactly what happened with Surfshark.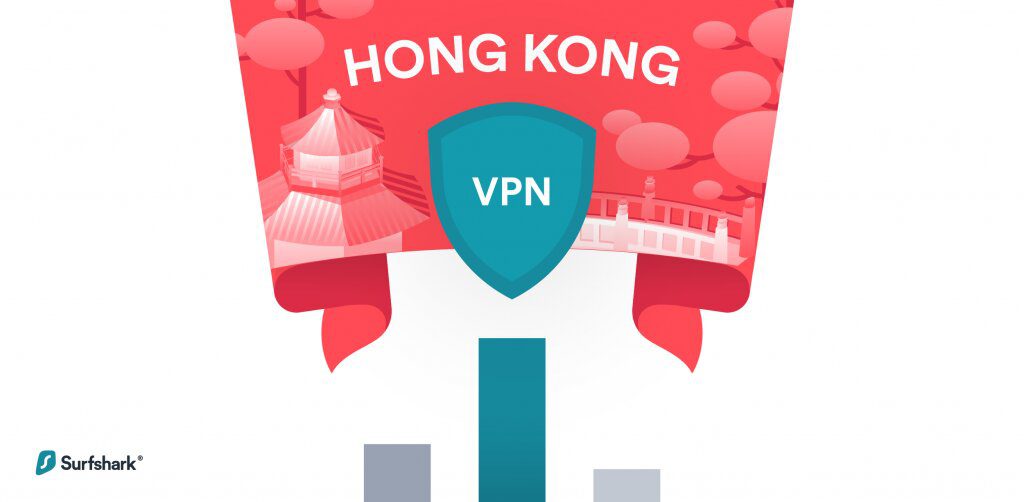 The provider is one of the top VPNs in the industry as it provides top security and unblocks dozens of channels everywhere. However, recent events showed that Quality is always preferred over Quantity, and Surfshark perhaps should've known that before launching an ad campaign on Hong Kong's TVB.
Many popular brands decided to end their advertising contracts with the channel, but apparently, Surfshark wanted in, causing a riot among its customers. But, why are Surfshark users unhappy with the provider's decision?
Surfshark Dove in Too Deep
A Virtual Private Network's sole purpose of existence is to enhance its users' security and privacy. However, according to statistics, more than 50% of VPN customers use the service for entertainment purposes.
To gain more, a VPN should have a good marketing strategy. Well, this time around, things did not turn out as Surfshark has intended. There are some channels that you just have to stay away from, let alone create a specific SurfShark TVB ad campaign for!
The VPN provider got highly criticized for having its product advertised on the Hong Kong-based channel TVB. When it comes to programs, TVB is pretty popular, offering shows such as Looking Back in Anger, The Greed of Man, File of Justice, and more.
Its news, however, did not make it to the popular side as many find it providing biased coverage of the Hong Kong protests, with a pro-China twist.
Even the netizens of HKGolden and LIHKG dubbed the channel as "CCTVB", which refers to China's state-controlled broadcaster CCTV.
What's really weird about this is SurfShark's contradiction. On their website, they clearly state that they're the VPN to avoid intrusive Chinese government tracking.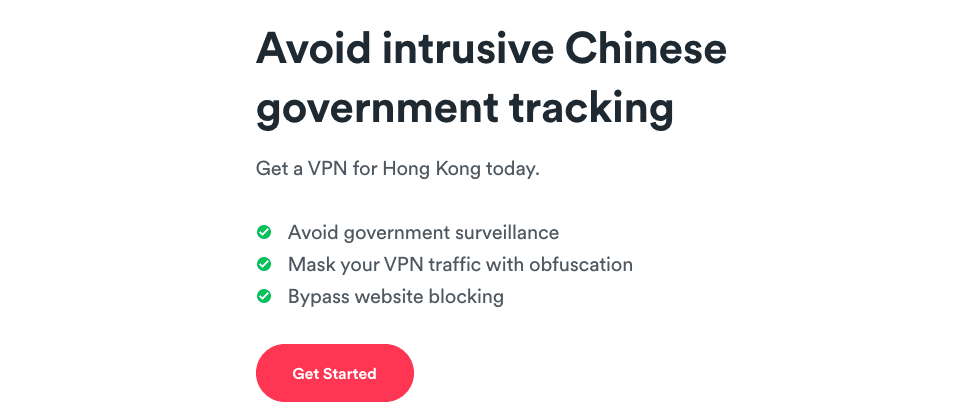 Advertising on a Chinese-based company as a VPN is quite risky. China is well known for its surveillance activities. In fact, a while ago, Bill Evanina, former Director of the U.S. National Counterintelligence and Security Center claimed that country harvested identifiable information of more than 80% of senior Americans.
It's kind of alarming for Surfshark users now as the VPN is believed to be in cahoots with TVB; the Hong Kong-based channel having enough backlash on its own.
Internet Users Go Berzerk
Apparently, subscribers got enraged after Surfshark ran an ad campaign on a channel that's not only Chinese-based but allegedly supports the Chinese Communist Party (As some users are stating). Here are a few of the users' comments on Surfshark's Facebook page:
"Can you explain how can I trust a VPN service which supports a totalitarian state controlled media?"


"Advertise on dictator tvb hongkong, i have to apply a refund."


"Can I unsubscribe and get back money for remain 6 month subscription? Because I'm in doubt why your advertising placed on TVB in Hong Kong who is extremely pro Chinese government. Which looks like my activity will save and send to China."

"will not use this vpn company as it posted commercial on tvb, which spread faked information to general public in Hong Kong. very disgusting."

Aside from the comments above, there were some positive ones. However, some users stated that these are fake and are being placed by the provider itself to help its case.
Surfshark Responds – An Embedded Apology?
Surfshark clearly didn't think this through, but at the same time, the VPN may not have any shady intentions as users are claiming.
What we know is that Surfshark has a lot on its plate with this one. Actually, the VPN came around and halted the dedicated TVB ad campaign for the time being. This is what they had to say on their Facebook page:
"Hey, regarding the TVB situation in Hong Kong. We did not want to upset anyone with our ads. We're in the process of suspending our TV campaign while we are investigating the situation."
We don't know how this will turn out in the upcoming days, but Surfshark has to do something quickly before it loses its customers' trust.
Surfshark TVB Campaign – Ad(d) Insult to Injury
Unlocking more regions is a big plus in the VPN industry. However, sometimes, you should make sure you're not unlocking your customers' distrust in the process.
Surfshark might have messed up a lot by advertising on a channel that is claimed to be pro-China biased but at least they ended up suspending the campaign.
But the questions remain: Will they bring it back? Is one channel, regardless of the background, worth losing that many customers? You tell us in the comment section below.